Onam is almost around the corner and this is the time for sadya. However think about this…would you be really interested in cooking in unhygienic conditions with bugs and cockroaches running rampant in your kitchen? No matter how much you clean the kitchen, these are creatures that have survived evolution and nuclear holocausts and it's extremely difficult to get rid of them.  They are masters of hiding and escape most amateur pest control done by the household.  With kids at home this becomes not only a nuisance but extremely dangerous. I have tried a variety of sprays and most work to an extent but rather than the cockroach tend to drive the family members away with their toxic smell !!  The latest one LAL HIT seems pleasant on nose as it has a nice refreshing fragrance and a monthly cleaning kitchen regime with this seems to be working remarkably well. With a Deep Reach Nozzle even hard to access areas becomes easy targeting the hidden cockroaches. Areas like the kitchen sink outlet, cracks , deep crevices & kitchen corners are ideal hiding place for these disease spreading roaches that contaminate food & even cause food poisoning.   It's the monsoon season as well, the best time for these beings to flourish and cause food poisoning. But LAL HIT ensures that my kitchen stays roach-free throughout the month and I no longer worry about food poisoning. Give this a try and #SayNoToFoodPoisoning !!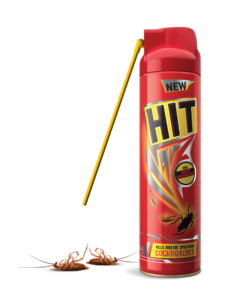 Onam or any Kerala festival is not complete without Avial, a medley of vegetables in yoghurt with a distinct coconut taste. Here I will show you a 6 minute OPOS recipe which is as good or better as the traditional one as the vegetables are crispier and not overcooked or soggy.   Avial is so common that we had a music group by the same name as well (they were amazing)
OPOS is a smart way of healthy and fast cooking.  OPOS which stands for One Pot One Shot is a miraculous cooking method that minimizes cooking time and maximizes the flavors and health benefits by using minimal oil. Since it follows exact methods and calibrations, the result is consistent each and every time. Mr. Ramakrishnan aka Ramki is the foremost proponent of OPOS and has tested and converted an unbelievable number of traditional recipes using this method.
Equipment required
2 litre pressure cooker of a reputed company (don't come back to me with a burnt face 🙂 ), induction (preferable) or gas stove (needs pre-heating and other extra work), measuring cups, kitchen weighing scale
Standardizing the pressure cooker
Heat 1/4C (60ml) water in 2L cooker on high so the first whistle comes between 1 and 2 minutes. If you get it in less than 1 minute, decrease heat and if 2 minutes, increase heat. In induction, I work with 900 to 1100 (highest I use)
Let's make some Avial !
This technique is called layering so follow exactly as given. Do not try tweaking it or stray away from the process given.
Layer the 2L cooker with 1/8C water
1/2 cup each of veggies such as carrots,beans, raw banana, boiled drumstick, pumpkin pieces (yellow and white), yam
Make a blend of 1/2 cup coconut, 1/8 cup water, 1 tsp cumin, 1 green chilli (more if you like it spicy), 2 tsp coconut oil, 1 tsp salt and add it as your third layer. Dont make it a fine paste but leave it course to add texture to the avial. Do not mix with the first two layers
Close cooker and cook on high for 2 whistles (6 mins)
Release pressure immediately by lifting the whistle.
Mix in one cup yoghurt and mix well. You can add a drop of coconut oil for the flavor.
Notice the color of the vegetables which have been flash cooked to perfection and still retain the crunch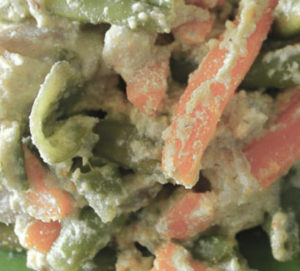 Different parts of Kerala use different combinations. Trivandrum for e.g use tamarind instead of yoghurt and add turmeric powder which makes the whole dish yellow. Some add bitter gourd to the mix  (which I absolutely abhor!)
So try this out and let me know how it goes. I meant both LAL HIT and the aviyal !! Wishing you a clean kitchen and lots of cooking.