A Military Experience – Ranganna Militry Hotel
I have been Ranganna Miltry Hotel lace twice and am combining both my reviews in one blog. The first time I went with my better half, little half and mom. The second time, we had the 4th Foodies Den meetup at Ranganna Military Hotel (RMH)and gosh was it worth the trip every time.   Military  hotels (found also in Tamilnadu and Andhra) typically are popular for local game food. They used to serve exotic game birds from peacock to pheasants to other birds and were known for their spicy and fiery fares. It is against the law these days of course.  These days they serve only chicken, mutton and some of them serve quails and pigeons.
RMH is a non-vegetarian's delight and serves awesome meats and dishes around that. They are popular for their Ragi Mudde (balls made from millets) and best had with the mutton curry.  I will try to relate both the experience. Let me begin with the second time experience There was an initial confusion and we reached the place around 10:30 – 11:00 when it was too late for breakfast and too early for lunch. However we did get to have a few goodies.
We were 4 of us and started off with Mutton soup. It was a light broth, well spiced and with the right heat and flavor of mutton. It usually comes with paya but they had run out of it. I had the same a few weeks back in the evening and felt it was better compared to what I was having and I had it with the paya too. Could be because of the time we walked in. Anyways nothing to complain about.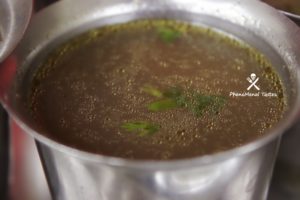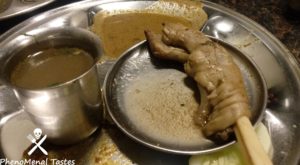 We then ordered kheema gojju (curry) which was absolutely brilliant. Can be had with rotis as well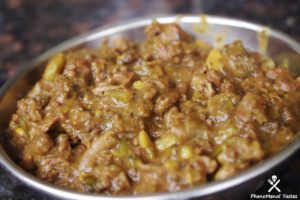 Next came the mutton thalamamsam (head meat) curry, chicken biryani and chapati.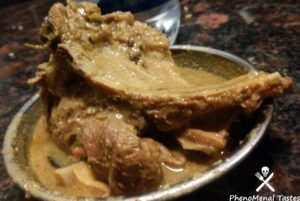 The  biryani is bland compared to its counterparts but the gravy more than makes up for it when mixed with the biryani.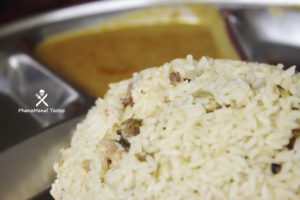 We also ordered some mutton liver as a closing deal.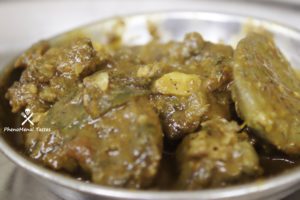 Sadly they did not have the mutton chops I got from my first visit. They are to die for….The mutton biryani is also better than the chicken one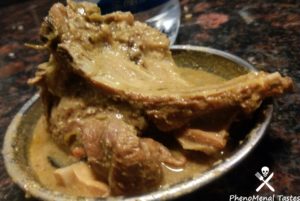 All in all it was a time well spent with like minded foodies….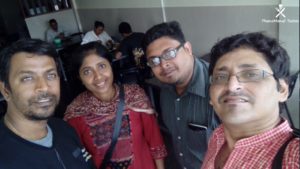 This place is typically a non-veg delight and has very few options for vegetarians and from my varied experience I suggest evening times to be the best to visit this place.
Rating
Ambiance – 3,5/5
Service – 4.5/5
Food – 5/5
Find them on Zomato