#phenomenaltastes #phenomenalworld #americanfoodfestival
**Click on images for full resolution**
Phenomenal World recently attended the media invite for the American Food Festival hosted by  Aloft Nook at the Cessna Business Park. The last time I had attended the Kashmiri Wazwan and it was brilliant Here is my experience of the American Food Festival
The Ambience
It sure had a festive look with loads of local ingredients as well as nachos packets all over the place. It was a fun ambience with the staff dressed with cowboy hats and boots.
Food
Aloft is know for its vast spread and they didn't disappoint this time either.  Lots of varieties to choose from. Interestingly they had a shawarma counter which I was told is actually quite popular in Argentina.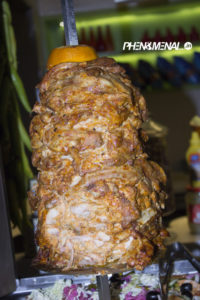 The various dips along with the nachos were a delight, right from sour cream to salsa to guacamole and I did help myself to a lot of the chips waiting for the dishes to arrive.   That's my plate. My favourite dip is of course the sour cream. With the good old Budweiser this was a perfect match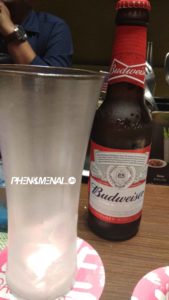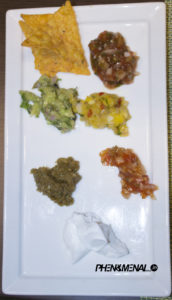 There were some interesting dishes such as chicken wings with sesame seeds in a honey glaze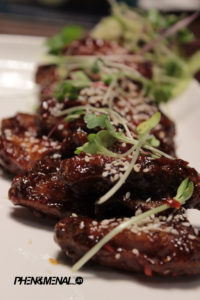 as well as nutella chicken (imagine that !!)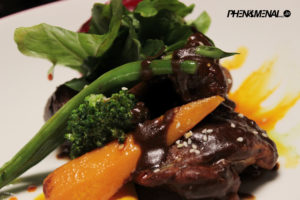 The burritos and shawarma was extremely well made.  The tenderloin was absolutely exquisite. The show stopper of this event was this huge pizza and burger. See the video of their cutting below.
I liked the pizza with the chicken salami topping. The burger was average. However the size of the thing beats the appetite by a wide margin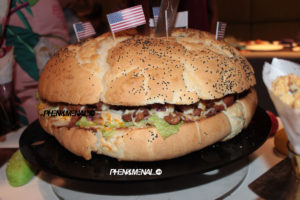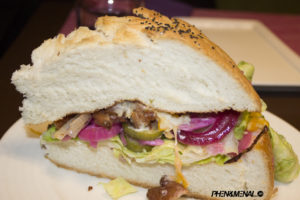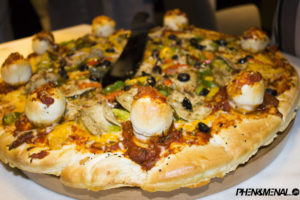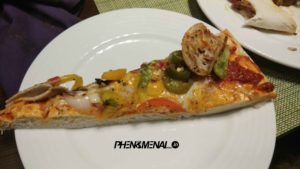 The squid which came alongside in paper cones (much like how you get peanuts here) were unbelievably good and had a street food flavor to it. Eaten hot, they could improve your dark mood and orient you to the festival. With different cocktails and mocktails to address the thirst this is one place you should be if you want some good food, the yankee way.   I restricted myself to the mojito and long island iced tea 😉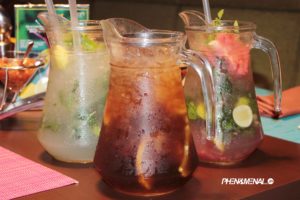 I loved the crab cakes and the empanadas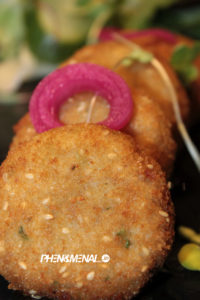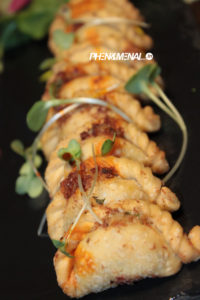 The desserts were a different league altogether. Feast your eyes on these visuals
Though it does lack the traditional hamburgers, cobblers and hot dogs which are typically what America is associated with, you would have a good time here. Here's a walk through of the food spread
Price
Priced at 1099 + taxes with an unbelievable spread, this is a good thing. Tye festival is on till 22 July, 2017
Phenomenal World Rating
Food 4/5
Ambience 4/5
VFM 4/5