** Click on photos for clarity**
This is not an exclusive zomato review. I paid for the meal and am writing this on my own volition.
When the post for the the second meat up of the Bangalore Pork Lovers club was put up, I knew I had to be part of this one (as I always know when anything related to pork is posted).  We are a growing club of porkies who love everything pig and all parts revered and consumed.  The best part about this get together is some exclusive dishes not available on the regular menu too 😀
This happened way back in December but I was delayed over a series of unfortunate events.
Organized by the chief porkie Kalyan, we met up at Sanchez with a lot of excitement for the things to come.  First take a look at the menu
Menu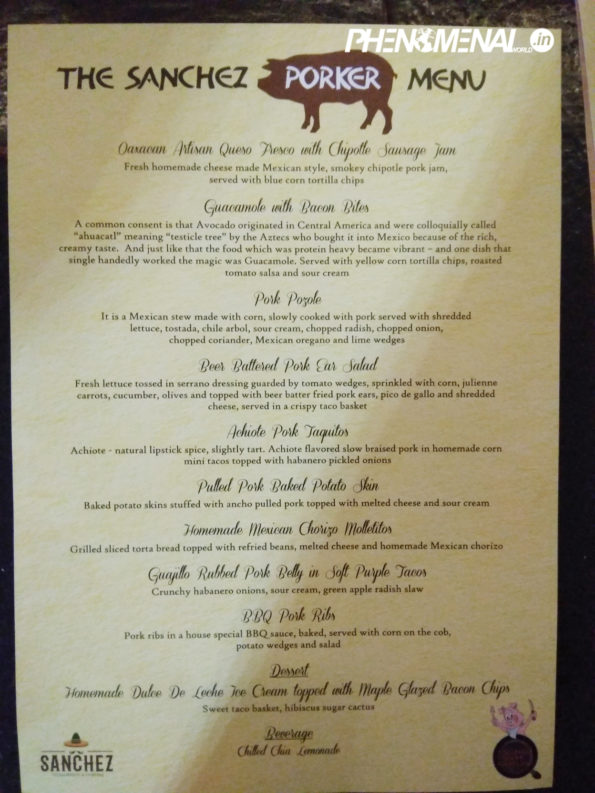 Thoughts on the Food
1. The Oaxacan Queso fresco with Chipotle sausage Jam –  The inhouse cheese was just exquisite and the jam literally to die for. The creaminess of the cheese paired well with the spicy jam and along with the blue corn chips it was an incredible combination that started this spectacular journey. I helped myself to the cheese and jam quite a bit  (which is not a food thing if its a 14 course dinner !!)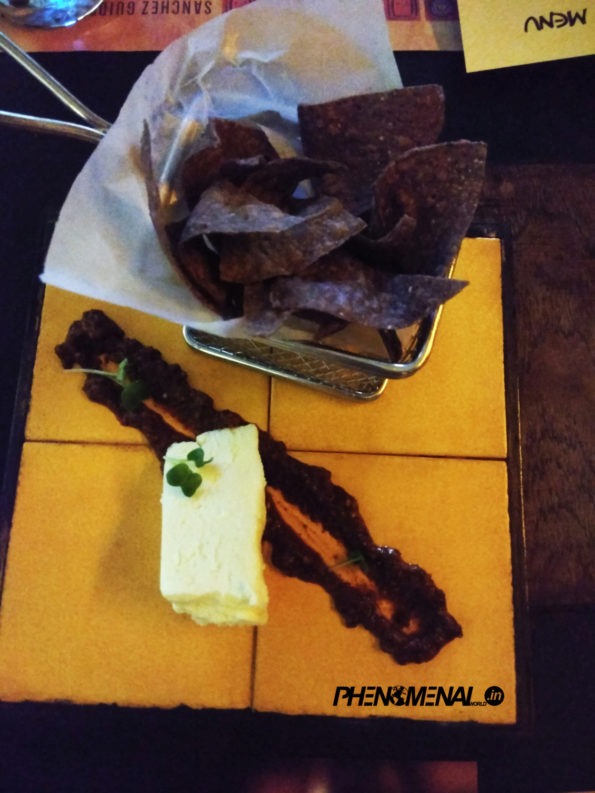 2. Guacamole with Bacon Bites – Can't really go wrong with this one. Crispy chips, guacamole, sour cream and bacon bits = Heaven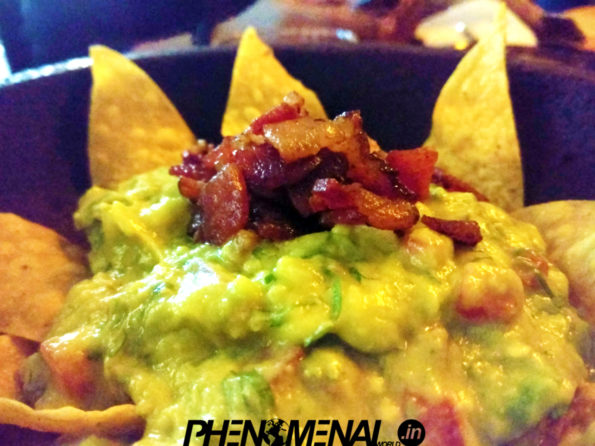 3, Pork Pozole – One of my absolute favourites which sets my palate tingling even now. A brilliant corn stew cooked slow cooked with pork served with a variety of accompaniments from chile arbol to lime along with a tostada. A beautiful combination and quite quite filling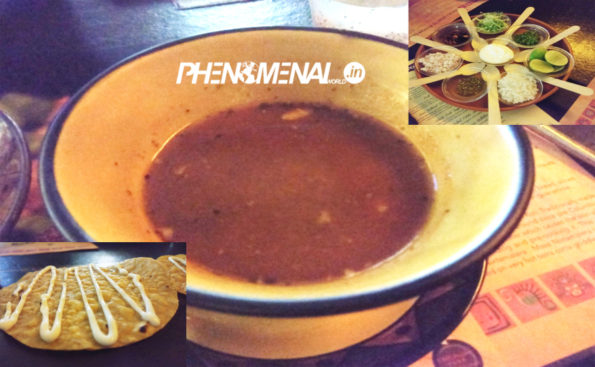 4. Beer Battered Pork ear salad – Compared to the rest this seems almost average and yet high enough above other establishments.  The taco basket was crispy and added to the exciting flavor and crunch.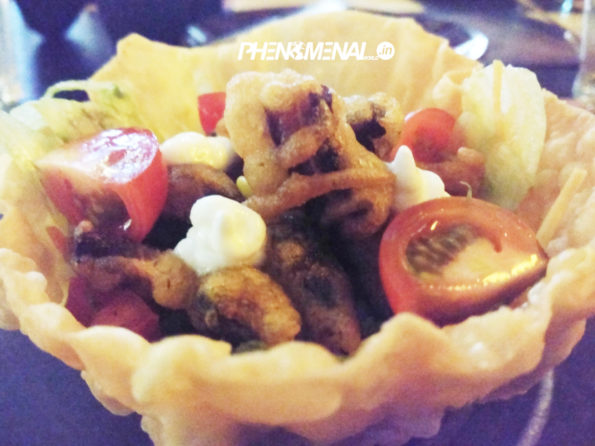 5. Achiote Pork Tequitoes – Achiote is a natural lipstick spice with a tart flavor.  The slow braised pork had a wonderful hit of achiote and the onions, pickled in habanero brought it to an exciting lip smacking finish. As the onion says below, Just Do it !!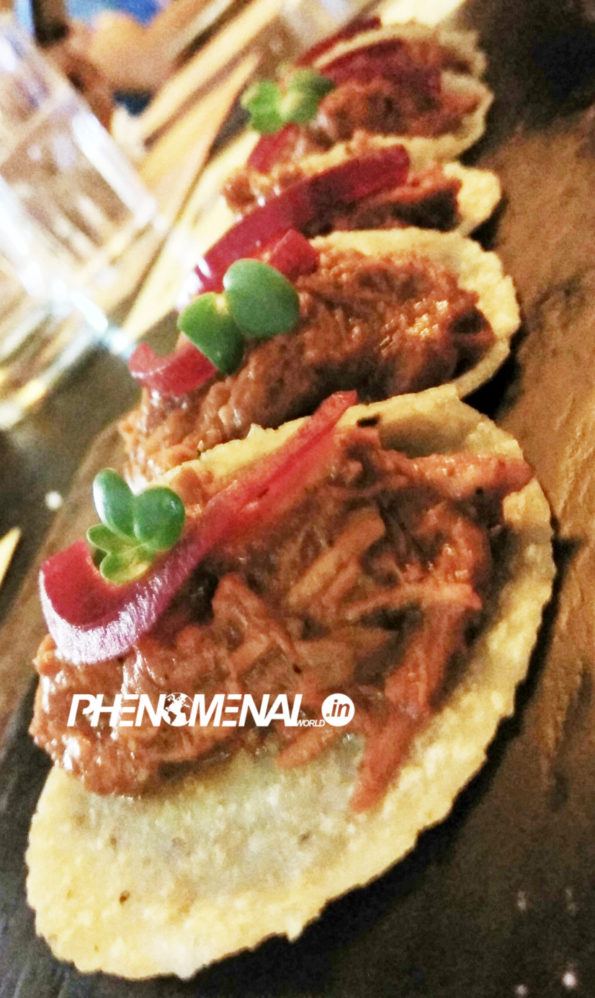 6. Pulled Pork Baked potato Skin –  While the previous was light and fresh and made you fly, this one had an earthy taste and brought you right back down. Among the last of my favourites.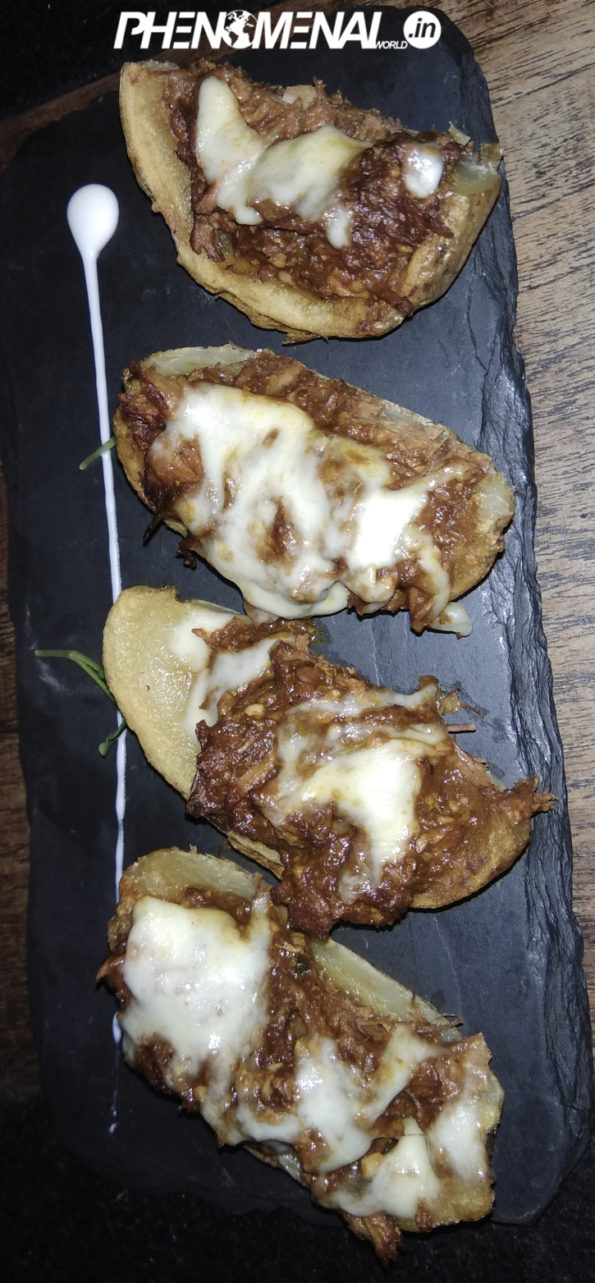 7. Homemade Mexican Chorizo Molletitos – Fun dish with a fun taste.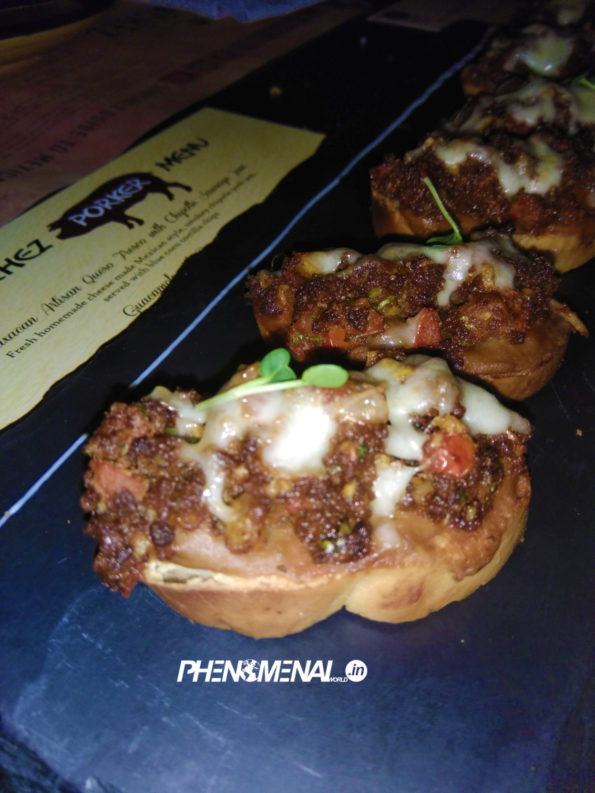 8. Guajillo rubbed pork belly in Soft purple tacos – The star of the meal, the taste and flavor of the pork was absolutely unbelivable and did things to your palate that can only be experienced. Have never ever had such a brilliant dish, A new and unforgettable experience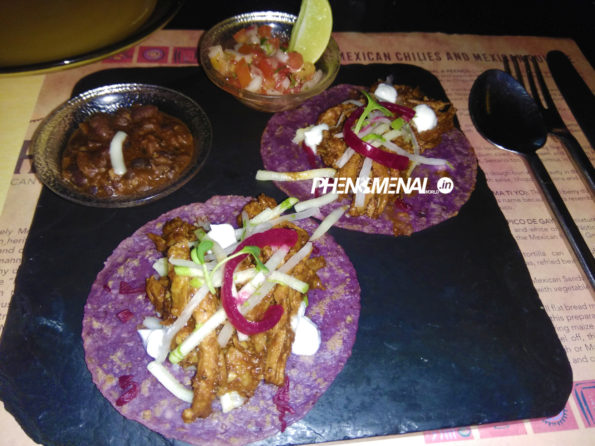 9. BBQ Pork Ribs – Cooked for over 12 hours, this was fall of the bone tender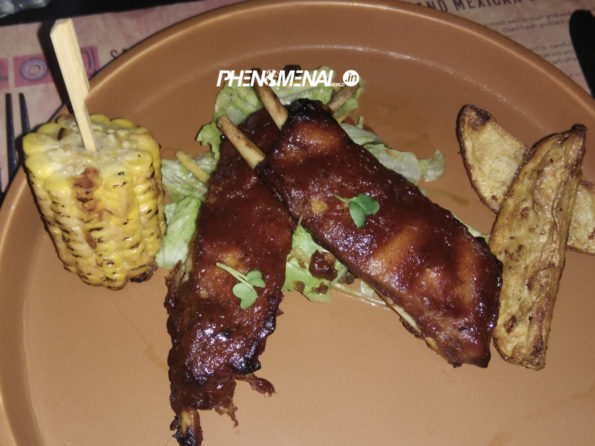 10. Homemade Dulce De Leche icecream topped with maple glazed icecream – A fittig end to a royal dinner, there is something primal about Dulce De Leche that overwhelms the senses. Add bacon to this and you are trapped… in ecstacy.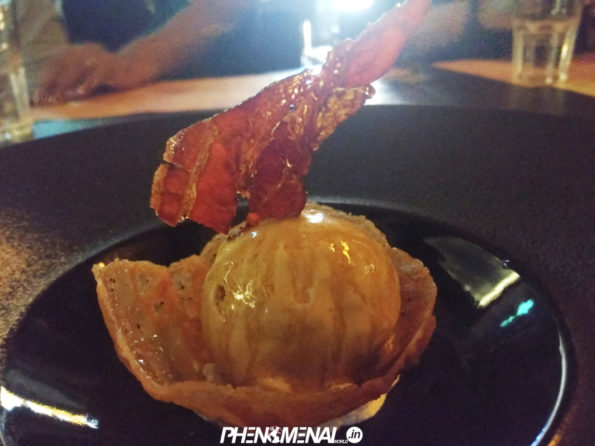 A brilliant affair and kudos to Chef Vikas Seth for putting this up for our discerning palates.  Go ahead and try these out !!
Part of ABC Wednesday with Exquisite
Find them on Zomato