I never miss any of the food festival that happens at Fairfield Marriott.  Read about my last experience when I was part of their Rajasthani Food festival  When I heard it was Garhwali food, there was not chance I could miss it. It's been ages since I have eaten this cuisine. I remember exchanging my lunch for this when my classmates brought it in school.  It was a nostalgic walk through memory lane for me.
Ambience
The decoration was very traditional and very colorful attire worn by the staff. Very well done to keep up with the feel of the festival.
Food
A lovely setup and the Garhwali thali had the following items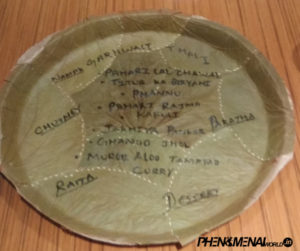 Pahari Lal Chawal (red rice), pahadi Phanoo (with lentils), Kafuli (dish made of spinach and fenugreek leaves), junglee murg ka Jhol, lamb shanks, jakhiya Paneer, jinu ki roti, grilled titar (quail), Pahadi Shikar Ki Curry, Bhatti ki chutney, chholeyan rota, bhang  chutney, Bhaang salt, kheer and a barfi
My favourites that stood out
The bhaang chutney was exceptionally well made and a good combo with the grilled titar. It had a great tangy flavor and no it does not give a kick or make you do silly things. The bhatti ki chutney was also a good complement with a rustic flavor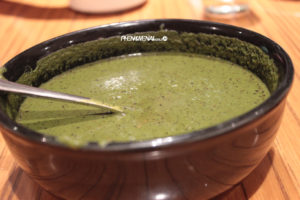 The kafuli was an exquisite dish
The grilled titar was kovely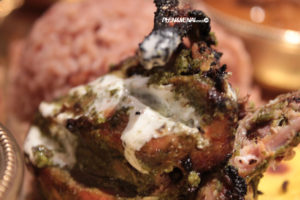 The different roti paired very well with the phanoo made with lentils
The jhakiya paneer would really attract the paneer fans. Well made
The lamb was well made with delicate spices to tease the palate.
Junglee murg ka jhol which translates to wild (or country) chicken gravy.
The titar biryani was exquisitely made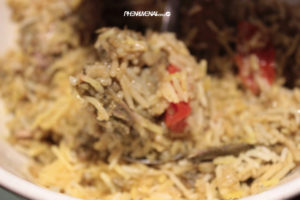 The kheer which was almost a phirni, had a balanced sweetness which I liked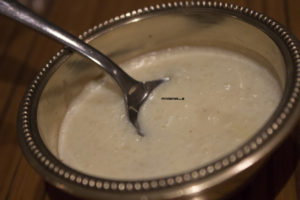 The barfi was too sweet to my liking but the sweet toothers would love it
All in all its a cuisine that is not very available in Bengaluru and I would suggest everyone to get a taste of this phenomenal cuisine from the hills of Uttarakhand. The festival is on till 20 Aug, 2017
Linked to  ABC Wednesday(F) with Food