Aloha folks and here is one more recipe from my kitchen and this time for Dussehra. Today we shall get a quick lowdown on how to make a very tasty sweet-dish in a jiffy.
Dussehra is a Hindu festival celebrating the victory of Shakti over Mahishasura and also of Lord Rama over Ravana. It is celebrated on the tenth day of the Hindu autumn lunar month of Ashvin which falls in September or October of the Western calendar. September has arrived. Everyone's house is getting cleaned spick and span and all are getting set to welcome the festivals and the goddesses- Maa Durga, Maa Laxmi and all the other wonder ladies. An important part of these festivals is preparing delicious festival-recipes . That, however comes with a problem. Cockroaches are a large menace in India ( for that matter, anywhere in the world) and the smell of food that draws us, draws these cockroachestoo. Which is why the festival-joys are often marred in cockroach woes. Wow who would really want to risk health – cockroaches after all are notoriously to known to cause food poisoning, among other deadly diseases.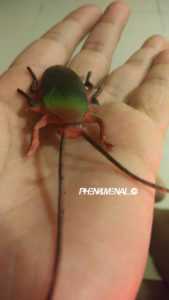 It's enough to freak anyone out isn't it? Don't worry that's not real, it's one of my kid's play things. But the scare is REAL.  Let me confess, the very sight of a cockroach sends me into a jittery mode and at that moment,the fun of the food & the festivities is gone.
In my last post I had written about LAL HIT. Read about it here. Suffice to say my kitchen is still free from these pests but let's not get too complacent. A monthly cleaning kitchen regime ensures that the kitchen remains free from these roaches  and we are de-risking ourselves from food poisoning. Kids have this craze and has this habit of popping things into their mouth right? Dangerous I know but hey they are kids and kids do crazy things and it's our responsibility to make it safe for them. After all we are what we eat. But don't worry with a Deep Reach Nozzle even hard-to-access areas becomes easily targetable to reverse the roach-scares. ( By the way, the new LAL HIT has a pleasing fragrance too, so  all the old-world mess & bad smell while managing your cockroach-care regime is all gone) Areas like the kitchen sink outlet, cracks , deep crevices & kitchen corners are ideal hiding place for these disease-spreading roaches that contaminate food & cause food poisoning.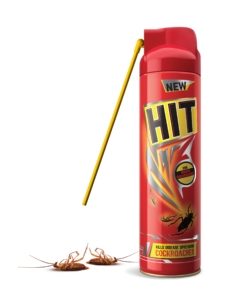 I am not too big on sweets but when I do indulge, it usually gravitates to the eastern parts. I was born in Kolkata and the Sandesh and milk based sweets holds a dear place in my heart. So let me show you how to make a Bengali cheese cake called Bhapa doi in a jiffy.
We have already spoken about how OPOS is revolutionizing the cooking techniques and now we use the same way to make this as well.
Ingredient
You just need two things for this. A cup of thick yoghurt 200 g  and a can of condensed milk 400 g (Amul or milkmaid)
Equipment
2 L cooker, a small bowl that can fit in the cooker, induction, measuring cups
Lets get some bhapa going
Standardizing of the cooker
Take the bowl and line it with ghee or unsalted butter
Empty both the yoghurt and condensed milk into the vessel. Whisk is well after adding addional flavourings like cardamom or cinnamon. I personally do not stand cardamom and added a pinch of cinnamon and nutmeg.
Add 1.5 cups of water to the cooker and place the vessel within the cooker.
Cook for 15 mins in low heat.
Switch off and let settle.
Once the pressure is settled, stick a stick into the doi to ensure its done 😀
Unmould it into a plate and you get a nice wobbly cheesy, sensual bhapa doi that can give the Italian pannacota a run for its money !
Feast your eyes on this one !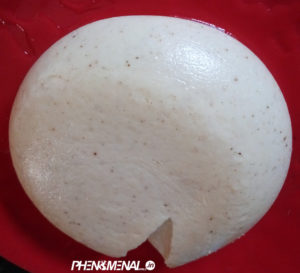 Notes – You can either cover the inner vessel with a lid to prevent water from getting into it or drain the water slowly and carefully without disturbing the doi. Bon appetite !
So let's savour this exquisite Bengali dish and remember a clean kitchen is a safe kitchen