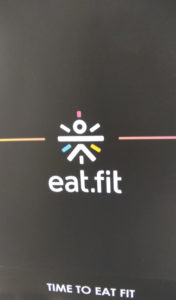 I was invited for an interesting meet for a lovely take on healthy eating. The premise about this entire diet is don't do or eat anything that you don't like. If you are on a diet yo do not enjoy, you are bound to break it some day.  Enjoy what you do and get healthy.  The welcome drink itself was had an interesting concoction with chia seeds. Sounds interesting?  Read further……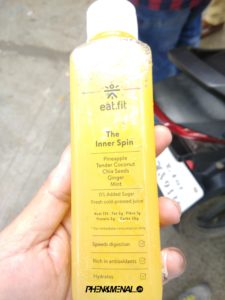 This means replacing certain fatty items with healthier alternatives.  So cream or butter is replaced by probiotic yogurt. Sugar is replaced by honey or palm jaggery in brownies.    I had the opportunity of trying orange chicken with feta cheese and a probiotic curd raita, a Buddha's bowl of Harissa chicken, baked beans, hummus with a probiotic yogurt dip. There are veg options as well but that's for another day. That's the extreme I can take at a time.  Hey, I am a meat eater and doing this itself is like moving the earth in my case.
The panel discussion was very insightful with experts from the different worlds of the culinary, the fitness, and  nutrition came together. All in all a lovely delish, healthy and mind altering meetup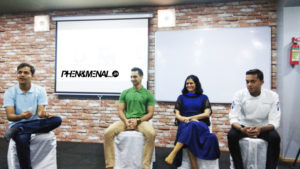 Anyways, the taste of the  was simply mind-blowing with the flavors and components (protein, carbs, fats, vitamins everything)  coming together in a beautiful harmonious balance. One meal has all of the components for a balanced meal. I especially liked the concept of the greek yoghurt dressing which ticks off all the right things and removes the significant fat.
The orange chicken was another brilliantly done dish which had hit all the sweet spots, literally.  The brownie with dark cocao and palm jaggery was interesting and an acquired taste. Since I like things bitter and less sweet, this was one of my fav brownie version.  Frankly my family hated it but to each their own and I got to have the brownie all by myself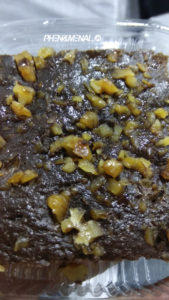 Along with it the superfoods of dark chocolate, almonds and caramalized walnuts rounded off a perfect meal !
There are timely subscriptions you can choose and also a stop button (as in a music player) to try out their latest offerings  and then continue with your regular subscription.   The interface is easy, sweet and minimalist which is always a good thing.
Cult has already brought about  a revolution by eliminating the weights and machines and introducing a comprehensive exercise regimen including zumba, aerobics and mixed martial arts.  The foot element brings in a holistic view of health and exercise lifestyle.   I do plan to take up the exercise regiment pretty soon. Time to get off that ass, pretty quick please and to eat right !