#invite #phenomenalworld #RajasthanFoodFestival
**Click on snaps for better resolution**
I was invited to try out the dishes served at the Rajasthan Food Festival at Marriotts, Whitefield. Anything with Rajasthan in it and I go weak at the knees. There was definitely no chance of missing this one. Chef Maharak Bhik Singh from Marriotts, Jaipur was the wizard behind bringing the best of Rajasthan on a plate.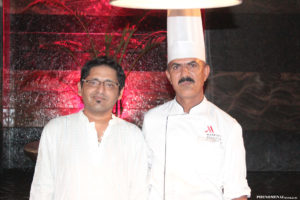 Decor
I loved the ambience and decor for the festival and the mela (fair) like setup. The staff dressed in typical marwadi attire added to the novelty.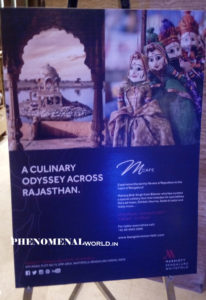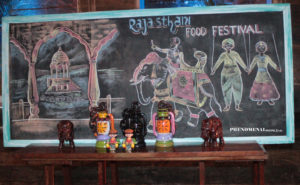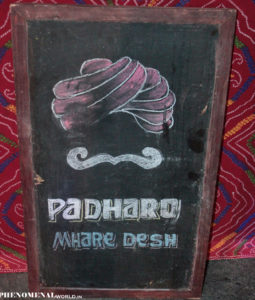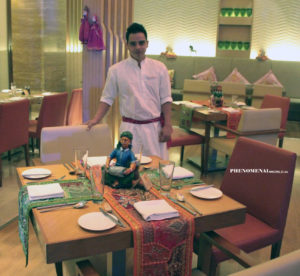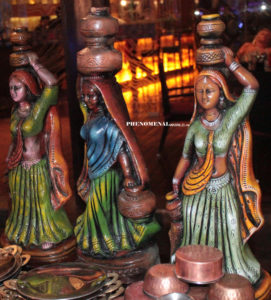 The Puppet Dance
Rajasthan is known for the puppet dance where a skilled puppeteer brings the puppets to life with dexterous hands and fingers controlling strings. The puppet seem almost lifelike in their movements.  Watch barbie (I really wondered if she wandered in by mistake here) dance to a modern tune. It was quite a change and leap from the traditional music and dance movements.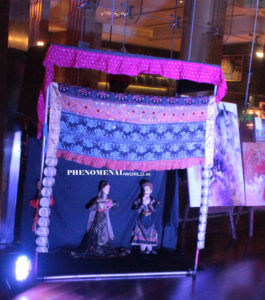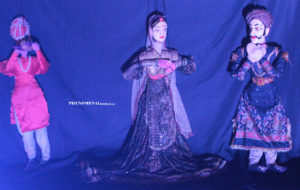 Watch the video 

The Food
Starters and Soup
Dal Pakodi – I started with some Dal Pakodi which was exactly how it should be and I really wish there was tea along with that. A brilliant combination it would make.  It was great to have it after ages.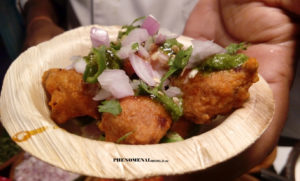 Chats – I also tried the katori chat, dahi vadi, dahi bhalla and mirch vadis.  It was so good indulging in the street side food. The mirchi vadi was kept less spicy considering the guests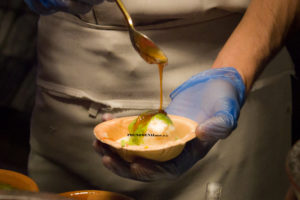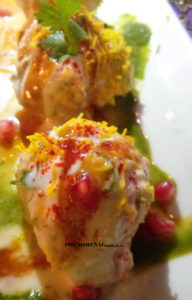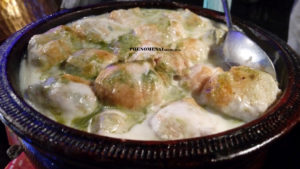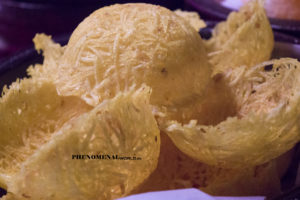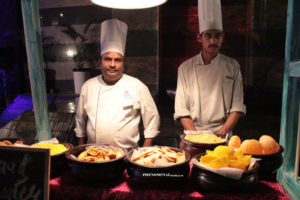 Murg ke Parche – Lovely chicken dish.  Perfectly marinated and not too dry, this would really go well with the drink and especially beer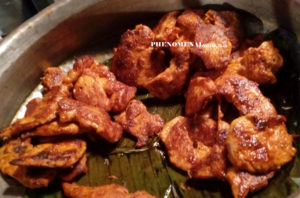 Rai ki Macchli – A  beautifully made bassa with flavors of mustard shining through. Skillful preparation indeed. A definite must have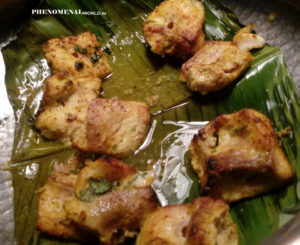 Paneer Ke Suley – I am not typically a paneer person but I did like this. It was smokey and spicy, I would suggest a bit less of the char so it does not overpower the flavors overall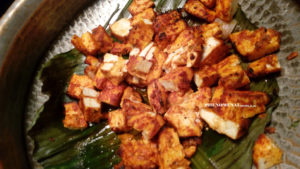 Mangodi ki tikki – Made from mung daal , it was good along with the dip.  The tikki itself had very less flavor.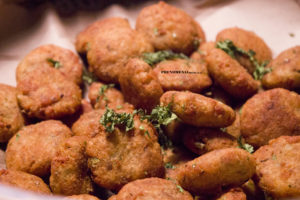 Chaanch (Mildly spiced Buttermilk) – This is an integral part of the Rajasthani cuisine and life. The buttermilk helps cook down the body during the oppressive desert heat and is also good for digestion. I was taking sips of this between all of the dishes (more interesting than drinking water no? 🙂  )
Baajre ki raab – This is a shorba or soup made from Bajra (pearl millet) with amazing health benefits and good for long lasting energy. This was warm, comforting and gives you a feeling of home.
Live Cheela Counter –   The taste was decent but too thick for my preference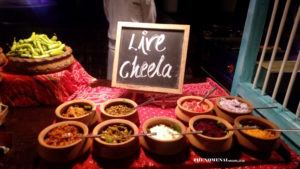 Drinks
We were served a variety of cocktails and mocktails. I got my favourite early on with Whiskey and lime cordial served with a cinnamon stick. I am not a cocktail person and prefer straight drinks without the fancy additives.  This one was acceptable. Did I mentioned there is a Hoegaarden available ??  😀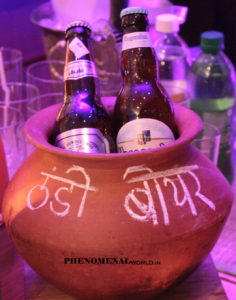 MAin Course
These are some of the dishes you should try for the authentic Rajashan experience. Ghatte ki subzi, Paneer dana methi, Ker sangri, Aloo mangodi, Subz panchmela, Dal Bati churma, atta ka choorma, Besan ka Choorma, Murgh ka mukul (NonVeg), Laal Maas (Non Veg)
Let me be very frank, there was so much food that I was at a loss for what to try. After the starters, it was even more difficult. So let me now put down my thoughts on what I did try
Ker Sangri – My absolute favourite, this is a kind of dried beans or stems found in the deserts. Very expensive since its becoming rare to get these. Once dried, they can be kept for years without spoilage. My rajasthani friend used to bring me a picked version of this years back. Exactly made like how I remember when I visited a family in Jodhpur, if you don't eat this, you have not tasted the true essence of Rajasthan.
Laal Maas – The rajasthani speciality made with tender mutton and fiery chillies, this is not for the faint hearted. Of course the heat was kept to a tolerable level for the palates here. Traditionally laal maas was game meat that included boar or deer and chillies were used liberally to mask the odour of the meat. Now the chillies remain but the meat is kept to tender mutton.
The laal maas was one of the hightlights of this event and a definite must have if you are a non veg. Exquisitely cooked lamb with chillies and other spices. Made a beautiful combination with Bajra and Maki (corn) ki roti
Daal baati Churma – Here's a tip if you are a non veg… Forget the daal and  churma and have the baati with laal maas :). It's a brilliant combination. The daal bati was thicker and done in the Jodhpuri way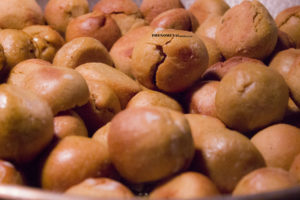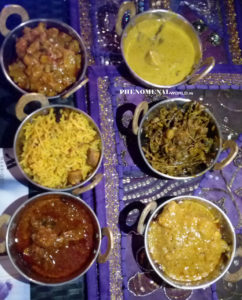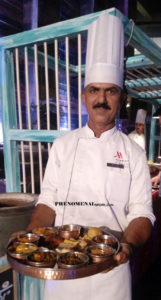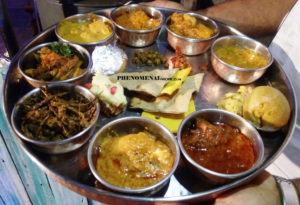 Desserts
Ghewar – A definite must have as part of the Rajasthani experience along with rabdi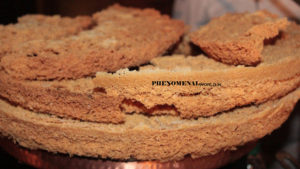 Bikaner Rasmalai – Lovely flavor of the saffron coming through, I loved this ending 🙂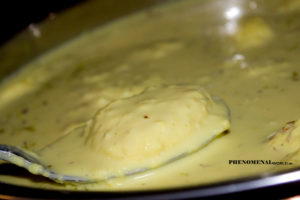 Laapsi – Made with Bulgur wheat, it was like the payasams available in Kerala temples.
Phirni – My favourite of the lot, it was chilled, perfectly sweetened and brought comfort to the very soul. People with sweet tooth may find this lacking.
Tariff and last date
The menu is available at Rs.1800 + taxes and is on till 6, April, 2017
Summary and Rating
Overall I think it is worth every penny if the word Rajasthan makes your tongue drool and stop all other functions and activites for just that moment.
Food 4.5/5
Ambience and Decor – 4.5/5
Service – NA – Buffet Style
VFM – 4/5
Disclaimer – This was by invite from the hotel but the review and thoughts are my own.
Location
Linked to ABC Wednesday (M) with  Mama Mia