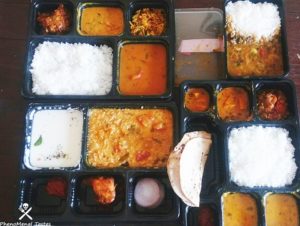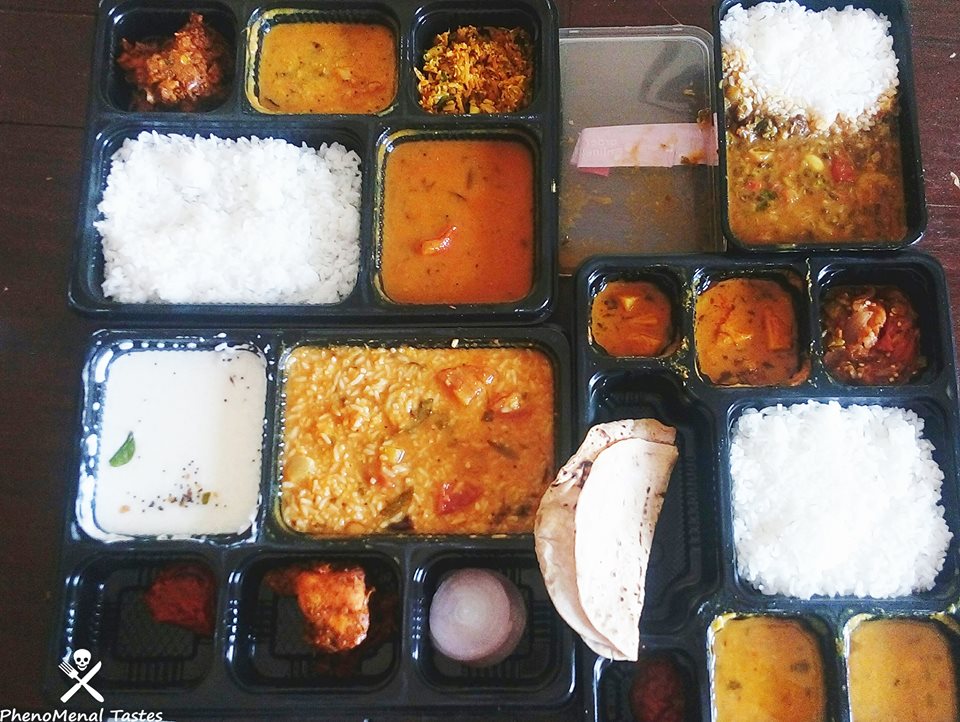 I was recently sent samples of their food offering from Hunger Meals. Here is a list ………..
Homely Andhra Meal
-Radish Sambar,Mixed Dal,Tomato Chutney,Rice,Chappati and Curd. The chicken meal comes with all this and chicken fry. The andhra thali and chicken was excellent. Andhra pappu was lively on the palate.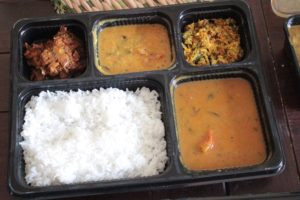 Homely North Veg Meal – 3 Rotis, Rice, Dal, Aloo Matar Sabji, Baigan ka Chokha with Chutney. The chicken meal comes with butter chicken. I liked the aloo matar and baigan ka chokha. Not too spicy but not too blandeither. Just right. Gives a good feel at home taste.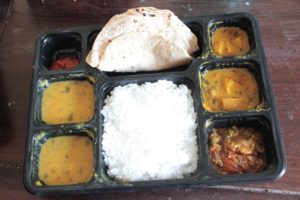 Homely North Mini Veg Meal – Dal Makhani with rice salad and Chutney.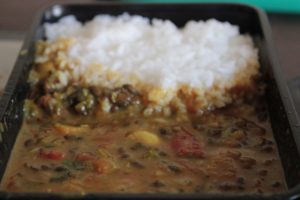 The dal chawal is exactly how it would be prepared at home.
Homely South Mini Meal – Sambar Rice with Curd Rice  and chutney. The south indian combo also gave off a homely vibe while eating and it's fun when you eat under that influence.
Roti was not too dry so happy with that as well. Considering the price,  I got some good quality and quantity.
The rice was a tad undercooked and could have spent a few more minutes on the stove.
Overall they make good homely food that is priced correctly.
Find them on Zomato