Toddy as such is ubiquitious in India in different places. Usually sourced from Palm or coconut trees,
it can be had in the pure and unfermented form called Neera and in the fermented form called Kallu.
Kallu is not all about getting drunk though. The coconut toddy is also used in making appam for
fermenting the batter which also gives it a slightly sweet taste and the outstanding flavor. Appam goes well with stew and fish curry.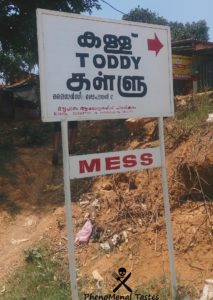 The toddy shop in Kerala or shaap as its called also serve the best dang food you can get anywhere, including at home.Period. No michelin starred or 5 starred restaurants come anywhere close to the taste of food available here. There was a time when these shaapu had exotic meats such as frogs legs, pigeons, monitor lizards etc. These days they stick to the most common meats. Kerala being the land of spices especially pepper, the food here tends to use pepper quite liberally adding to the zing in the food.
The most common arrangement in a shaap is a shack with simple table and chairs or permanent
cement/concrete slabs with tables arranged.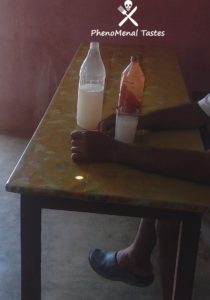 The bottle/pot of toddy is served with a glass and strainer to filter out the impurities. Along with this you can order the food. The basic place may not really appeal to the aesthetic and hygienic senses though there are places maintained and run under impeccable 5 star conditions that also allow a family to drink together!!. The rates of the toddy and food will vary with these conditions of course
Everytime I got to Kerala I make it a point to visit a toddy shaap. This one was located in Haripad, Kerala. The dishes that we ordered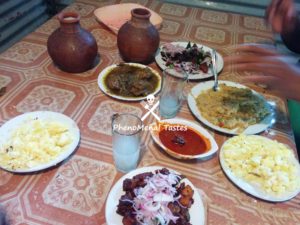 1. Kallu – Toddy (duh !!)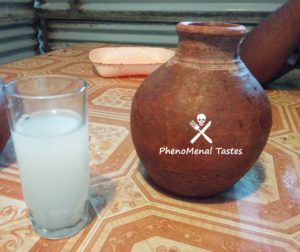 2. Kappa (Tapioca)mash  – After rice tapioca is the staple food in Kerala and is a good combination with fish
curry or beef. It is had in various forms including both a main food (like rice) or as a curry
3. Taravu (Duck) Roast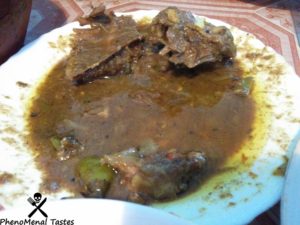 4. Chembu (Colocasia) mash
5. Meen (Fish) puli (curry made with tamarind). The more popular and tourist magnet uses kodam puli, a variant of cocum and imparts an usual flavor to the curry. Too much kills the flavor and the curry tastes better the next day as the cocum continues to impart flavor to the curry.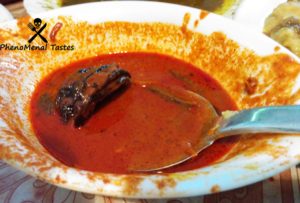 6. Beef fry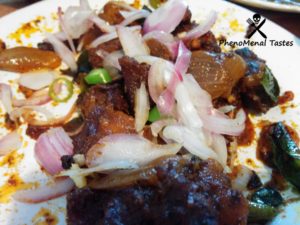 That's me front of a shaap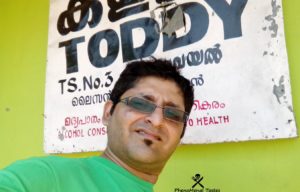 After the three of us stuffed ourselves with the food and the toddy the bill came to around Rs.1000 ($15) 😀
Now isn't that an experience!!
This was taken at another place at another time but the excitement is the same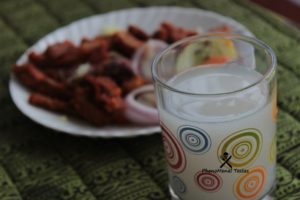 Did you know the pure form of toddy called Neera has many many health benefits? It is one of the best know detox? The best part is now it is being bottled and marketed so its access is much more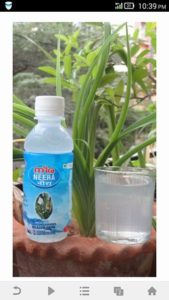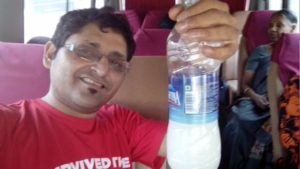 Let me know how you like it (if you do try it)
Linked to ABC Wednesday(E) with Exciting Travels