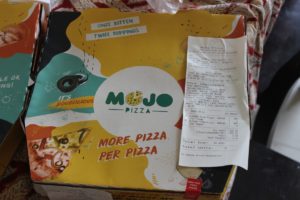 I got two samples from Mojo Pizza. One was a chicken tikka topping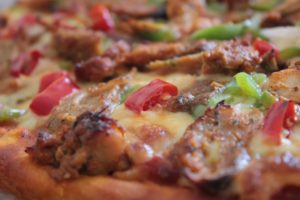 and the other was a corn and paneer topping.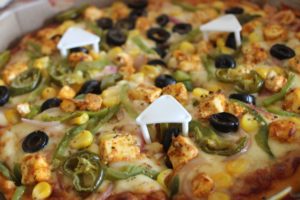 What I got was the pan crust version. It was light and fluffy and the toppings were really good. It tends to get hard if left to be cold but a good dose of microwaving should soften it back up. It was better than trhe usual suspects  Dominos and Pizza Hut. It's not the best pizza I have had but is good enough for a get together and of course paired with beer 🙂
TIP – When microwaving a pizza always put a glass of water for the moisture and the pizza comes out nice and soft as close to what was ordered the previous day !!
Rating
Food 3.5/5
Delivery 4/5
Value for money 4/5
Find them on Zomato