Went to Sanchos with a couple of friends. An upscale joint in UB city on the terrace which boasts of other fine dining places like Shiros, Farzi Cafe, Toscano. With both indoor and outdoor seating it looked well in line with the other fine restaurants. The service as good which I will talk about later. My friend had already ordered a steak quesadilla. The filling was good and balanced with earthy flavors. What threw a wet blanket on the experience for me was the dips that came along… The sour cream tasted like the cream really soured and went bad. The guacamole was very very acidic with too much lime that overpowered the delicateness of the avacado and the salsa was flat. It did nothing to complement the main dish and again tasted like old tomatoes.
The one salvaging factor was the proactiveness of the staff. When we told them about the guacamole, they served another one in a bigger bowl which was much better. Not outstanding but definitely better than the last batch.
We also ordered the nachos which was surprisingly heavy and had ground steak as the main component. With a good portion for more than 2 persons, it was way to heavy for us. Finish it we did though 🙂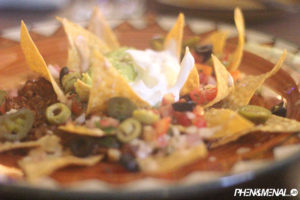 I was told the veg enchilada (which I did not taste) gave a queasy feeling later on so minus points for that….
They really must get their act together and improve those sauce, or whats mexican without guacamole, sour cream and salsa?? Will go back for another experience and with fingers crossed
Here is a splendid view of the UB tower all lit up. This still is a sight to behold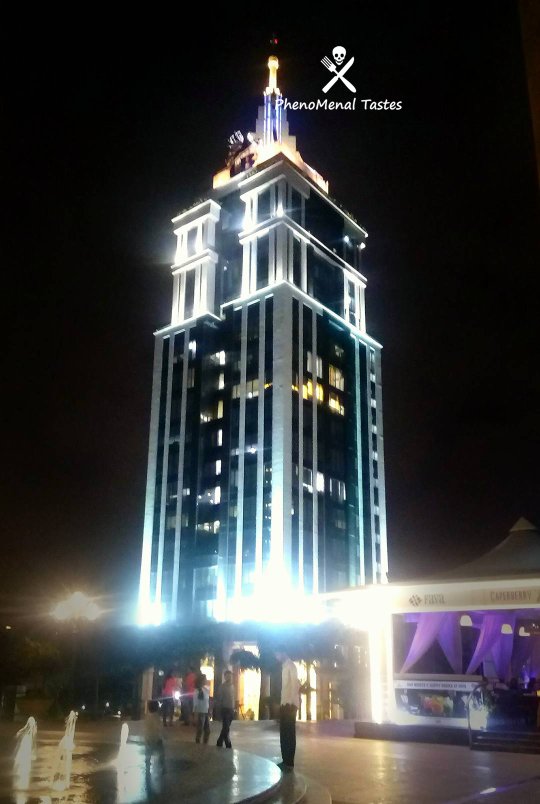 My Rating
Food 3/5
Service – 3/5
Ambience – 3/5