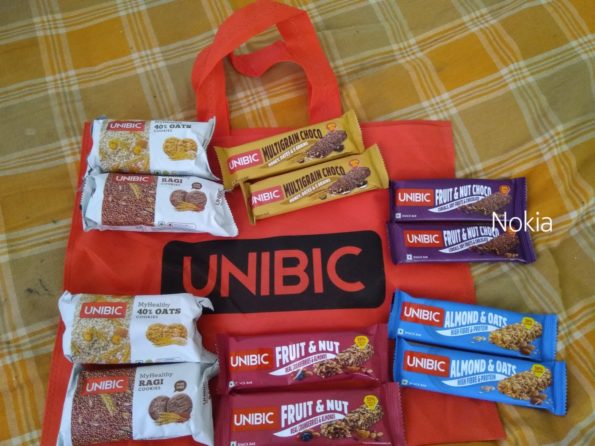 Aloha folks.. The other day I got this hamper from Unibic that was red (like Santa's sack) and had some amazing goodies. Now me and my family (mostly my 3 yr kid) have been gorging on their biscuits and cookies for quite some time now.  They keep coming up with something new that keeps the interest of their customers peaked.  Guess what was in this bag?
Now we do know the cookie industry is now going the healthy way  with healthy granola bars and millet based sugar free cookies. Well I am not a health biscuit kind of person and I hate the taste of these. What if these biscuits satisfy taste and health?  That's exactly what Unibic has done. Now lets head inside the bag shall we?
Fruit & Nut Choco – Imagine a bar with cereals, dry fruits and wait for it….. chocolate (hallelujah!!).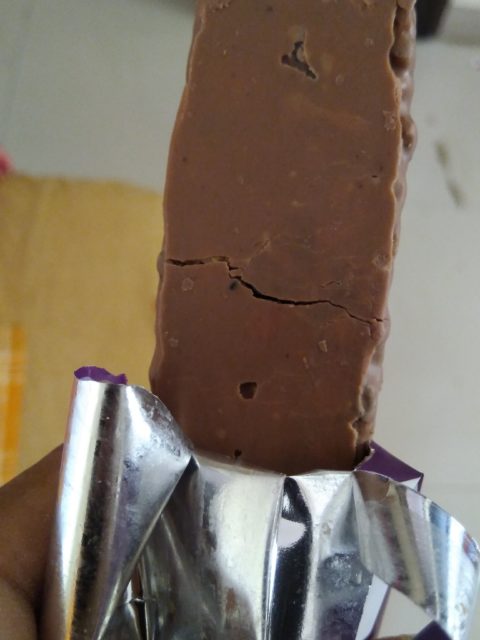 Multigrain Choco – Another of my favourites which has honey, dates and 5 kinds of grains.
Fruit & Nut Bar – I loved the fruit and nut bar which also has cranberries and almonds.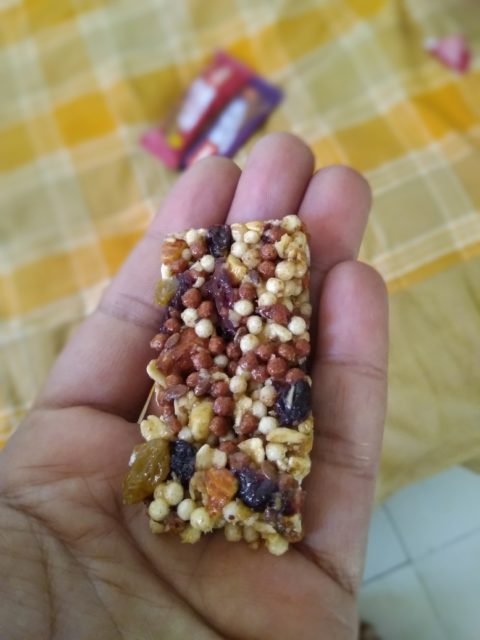 Almond & Oat Bar – A good granola bar with a balanced flavor. It does not taste too boring like most of the granola bars.
All of them had a lovely texture and is just right for the sudden hunger pangs. So it's a good thing to carry on a trip or on a hike.
Oats and Ragi Cookies – My family liked this biscuit especially my mom who does not like the regular Marie and others and thinks they are way too sweet. These cookies were demolished pretty soon with her tea. (not at one sitting of course)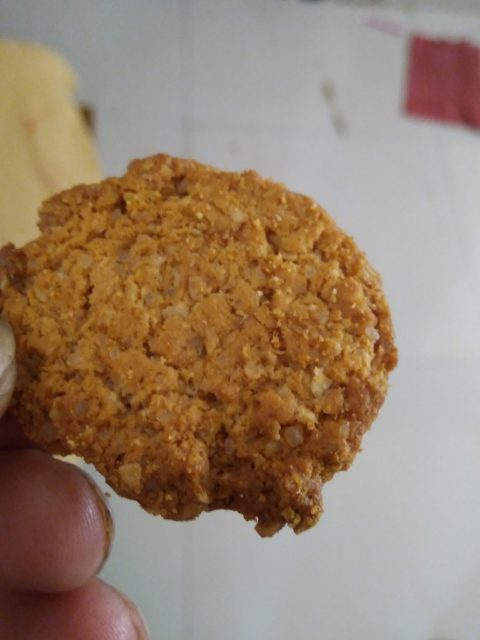 If you can try it out and let me know how you like them