#ChennaiMetro #Joyride #MetroRail
**Click on pictures for full resolution view
So I am a big metro fan.  I loved the tubes in London and the trains in Amsterdam.  I dont get a chance or the inspiration to commute on the Bangalore Metro very often.  The Koyambedy Metro is stones throw away from my parent's place and since I had nothing better to do, I decided to take a joyride on it till the Meenambakkam domestic airport terminal.
First thing that strikes you is the neatness. Maybe with the current Jallikattu protest the stations were empty but it was unbelievably clean.
The token till airport costs Rs. 50.  The machines were all swanky looking and looked well maintained (obviously, its new!!)
There was no direct train that time so I had to take a train to Alandur and then another train to Meenabakkam. The display showed the expected time of arrival of the train. The train was again clean and empty. If it was night I would have probably thought about the Midnight Meat Train by Clive Barker 😀 but thankfully it was a delightful clear day.
It was an easy ride to Alandur and an even easier change to the train to Meenambakkam one level above.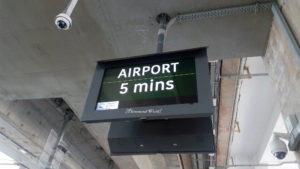 After a relatively easy and fast journey I got down at the airport.  Got some good views and the flag flying grandly caught my attention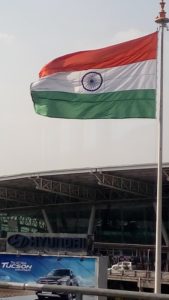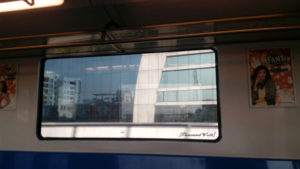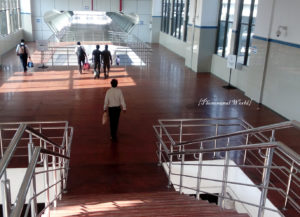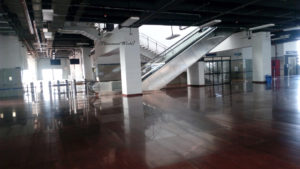 Boy was I surprised to see the airport literally empty of activity. After a quick snack of some local sweet puff and a horribly sweet cardamom tea, I went back in to the metro station.
The station is conveniently placed right close to the airport exit.  This time there were enough people and I got a direct train to my station too !!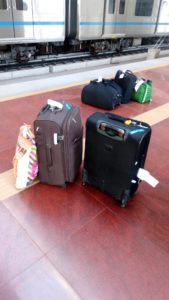 The view outside the station was nice and I got a good panorama.

A quick ride back and my trip was done. All in all a very convenient and easy trip and an easy way to reach the airport. We really need this in Bangalore asap.
These little joys makes it a phenomenal world no? 🙂
Linked to ABW Wednesday (C) with Commute