November saw the addition of one more feather in Sula Vineyards  cap with the launch of KĀDU (meaning wild in Kannada and jungle in Tamil or Malayalam), Sula's first wholly 'Made in Karnataka' wine. Partering with the Sanctuary Nature Foundation (SFA), which is active in wildlife conservations especially for  our national animal, tigers.  I have always been part of Sula launches (check the Globe in a glass and Janus launch) and Tiger conservation (my favourite capture of this magnificent beast here)is something that is close to my heart as well and I was thrilled to be part of this initiative.
Held at Blue Ginger by Taj West End, the event saw the who's who of the city being part of the launch. With the proceeds from the sales of the bottle going towards the Foundation, Rajeev Samant, CEO Sula Vineyards presented a cheque to Bittu Sahgal, Founder, Sanctuary Nature Foundation overseeing the mud on boots initiative. For more details click here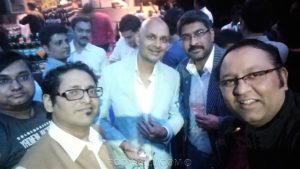 I also met Cecilia Oldne, VP Marketing & Global Brand Ambassador, Sula Vineyards/Kādu who is one of the most dynamic ladies I have seen.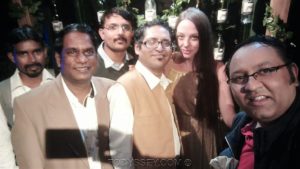 This is a good development for Karnataka which is slowly appreciating the different flavors of wine and different vineyards trying to recreate the conditions and terroir for getting the best wines in the uru
The wine has been crafted by Gorakh Gaikwad a very senior wine maker in Sula Vineyards and the bottle label depicting the tiger in all its grandeour beautifully designed by Simon Frouws, the renowned label designer who has several masterpieces up his sleeve.
There was also a cheddar cheese platter supplied by Sharad Madiman which complemented well with the wine (of course !)
The Sula Kādu Wine Bouquet and my take on them
I am no wine expert but I do try to understand the wines by interacting with the experts and learning as much as possible regarding the origin, terroir and their environment.
Starting with my favourites in descending order
Kādu Shiraz Rose –  A light, fruity and refreshing flavoured wine with a slightly pinkinsh wine.
Kādu Chenin Blanc – I seem to be leaning towards the fruity flavor. This also has a good fruity flavor with a pale yellow color.
Kādu Savignon Blanc –  This has good clean flavors with a crisp finish.
Kādu Cabernet Shiraz –  with the highest alcohol (at 13.5%) this wine has a sensual red color and dry on the tongue with a subtle oakey finish.  Careful as it can go down pretty smoothly and leave you on a high note.
The order does not always represent my preference nor should it affect yours . Sometimes a cabernet shiraz tops my list and the fruity ones land up at the end of my preference.  Please use your judgement and select the wine with an open mind.
Additional Notes
One of the first thing I learnt from Tamanna, an experienced wine maker is that the names of the wine themselves (Chenin blanc or Rose) comes from the name of the grape variety so it's what you get !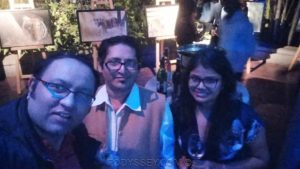 2. She doesn't favouritize any particular wine as it tends to add a bias towards the wine (I know I did in my list on top)
Go give them a try and let me know how you like it !!
Picture credits :  Nameesh Rajmane (https://fodyssey.com)