Phenomenal World was invited to preview the Kayasth cuisine festival in ITC Welcom Hotel.  The last time I was there was for the Andhra Brahmin festival.
It was quite thrilling and different since this kind of showcase is not a common trend in the Uru and quite an experience. This is the first time I have attended any festival that was inspired by the Kayasth cuisine. An adaptation from the Mughal cuisine but with a lot of experimentation, this festival is a chance for the food explorers to discover this rich soulful food both for the veg and non veg preference. Read about them here.
The food of the kayasthas are a good blend of the rich and the spicy. Since they were the men of letters (from scribes to accountants for the royalties) they are used to the best food ingredients.
What we Wolfed?
While my friends were all vegetarians, I chose the non veg platter (duh).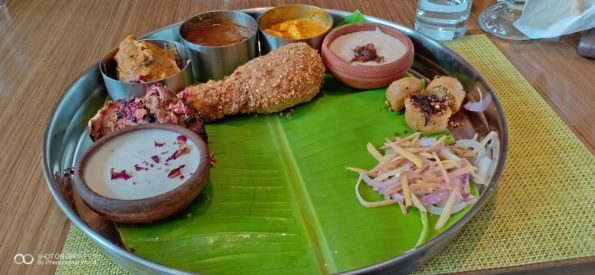 Phale – urad dal roundals -I loved the flavor of of the saute in methi dana (fenugreek seeds) and red chilli.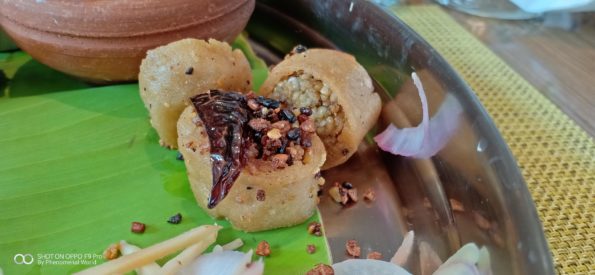 Mawa tikki – Cutlets that were beautifully soft and creamy with richness of dryfruits.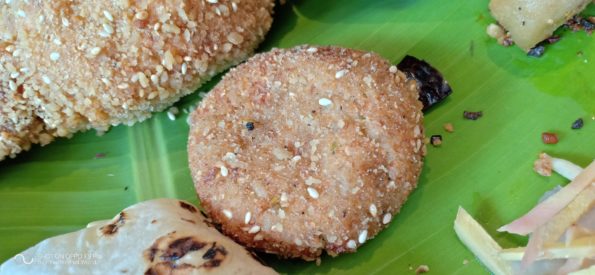 Mutton kofte – Exquisitely done minced mutton meatballs with the decadence of premium ingredients and spices perfectly balanced.
Chicken Gulabo – A good balance of flavors with the flavors of the rose petals coming through
Gulabi chicken tikka – Well made chicken chunks with a topping to rose petals. This was made well. What could be better would have been mutton done the same way 🙂
Chicken drumstick – Average. I found the panko coating a but too thick and the taste itself was a little bland which the chef duly noted
Romali roti lachha onion ginger and green chilli – I loved the abundance of ginger in the salad that acted as a digestive as well as a palate cleanser
Mattar ki tahri – I liked the subtle flavors in the rice and it made a brilliant combination with the mutton kofta.
Pista Halwa – This was pure indulgence with halva that was pure and unadulterated pista. Extremely sinful
Gulkand kheer – I am a fan of gulkand (a sweet concentrate made with rose petals) with anything so there !
Not part of the menu but courtesy Chef Dhawal, I was also served a decadent Sundae with Baileys cream. It's an experience that comes close to an orgasm.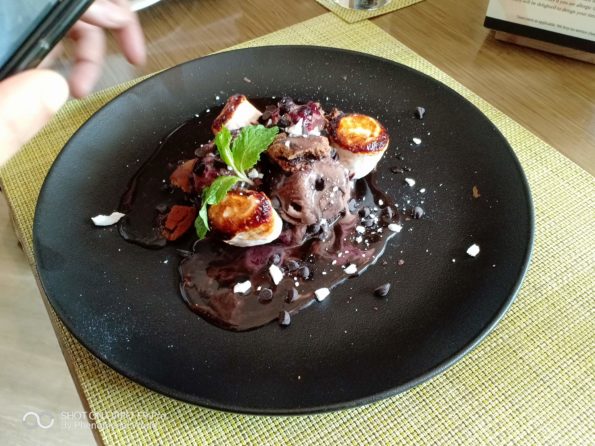 A happy us