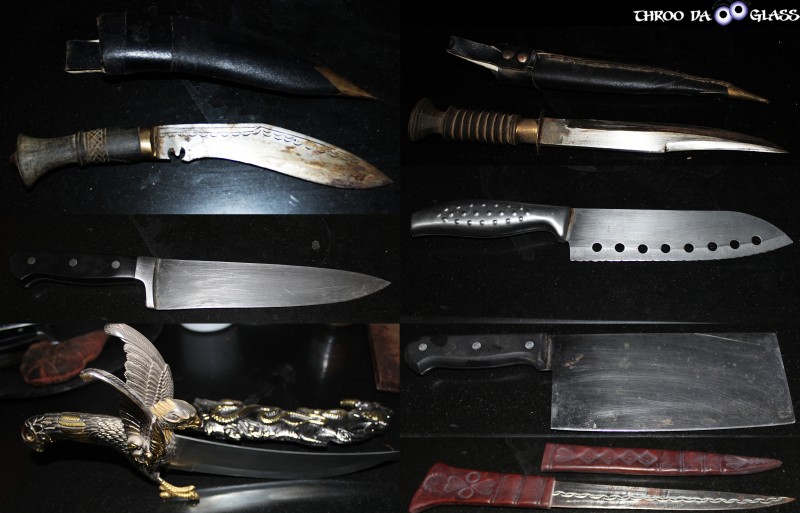 beaten and pressed
common metal becomes
a masters tool
This is just a small part of my knife collection. I love collecting knives from different places whether it is just for show or used in the kitchen…The handle of the first (Khukri) and the second (double edged) hunting knife is made from yak horn. Yes all of the ones you see are sharpened to the extreme.
If you are interested in free online classes that covers cutting tips and tricks go here. 
Written for the A to Z 2014 Challenge for K.  Also part of April UBC. For more memes click here
Previous
Extraordinary and Exciting Experiences