#Blrbwalks………This time the food trip started early with us foodies meeting up to try two legendary places of Bangalore which still gives the essence of the old times (not in the smell thankfully >:-) ). The first one was a pleasure since had never been there before and going back the Vidhyarti Bhavan after 7 long years was a real trip !
I reached quite early (which is a rarity) and so spent almost 45 mins in taking snaps of the flower market and the vendors. But more about that later.
After the usual smiles and greets we first started our break fast in Namma SLN. I had two surprises in store. One was the number of people standing on the pavement eating  and yes my second surprise, pullav !! I had never associated pullav with breakfast. However I am a born again believer in it now.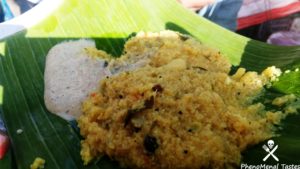 A Masala dosa followed the veg pullav and every bite of it along with the chutney both inside and outside with the potato stuffing was an experience and no I did not share 🙂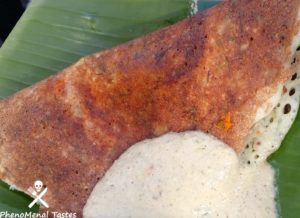 After this the next stop was Vidhyarti Bhavan which was jam packed with people waiting their turn to get inside. It was a different scene from what I saw when I reached there earlier than expected.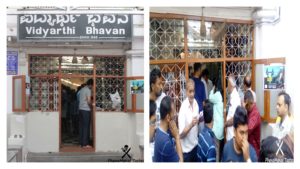 Once inside, the ambiance was a busy one with the menu looking old school but the billing embraced the latest trend.

We got off with a good start of sambar idli which was a regular fare.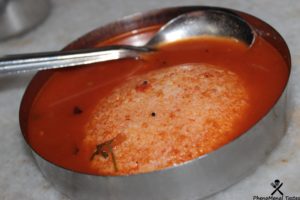 Then came the masala dosa which the place is famous for. With truck loads of butter on the dosa don't take the  size too lightly.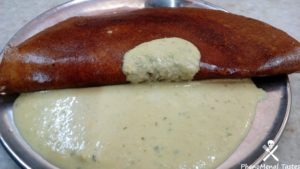 My favorite site was the waiters bringing in stacks of plate and distributing them among the customers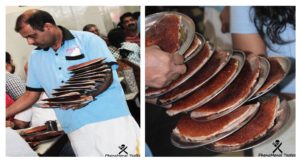 Last but not least the end was a satisfying rich and strong filter coffee which successfully brought the breakfast walk to a close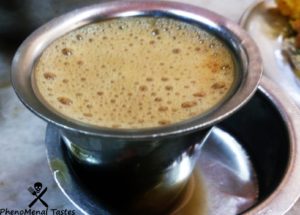 Now coming to comparison, memories might pull me to VB but the taste will sure pull me to SLN and fortunately I follow my taste than my heart :D. The masala dosa of SLN  I felt was way superior to VB.