The Marina has a great grill festival going on their Seafood offerings. Some of the freshest produce I have had, this is certainly a place . to try out. Some amazing grills which I had from The Marina. Every dish fought for its place of fame. Pair that with sangria and we have a nice happy buzz.
Interiors of The Marina
I loved the interiors and the sight for sore eyes of seafood on ice . They are also into sustainable fishing which is basically eating the right seafood in the right season to lessen environmental impact.
What we wolfed at The Marina?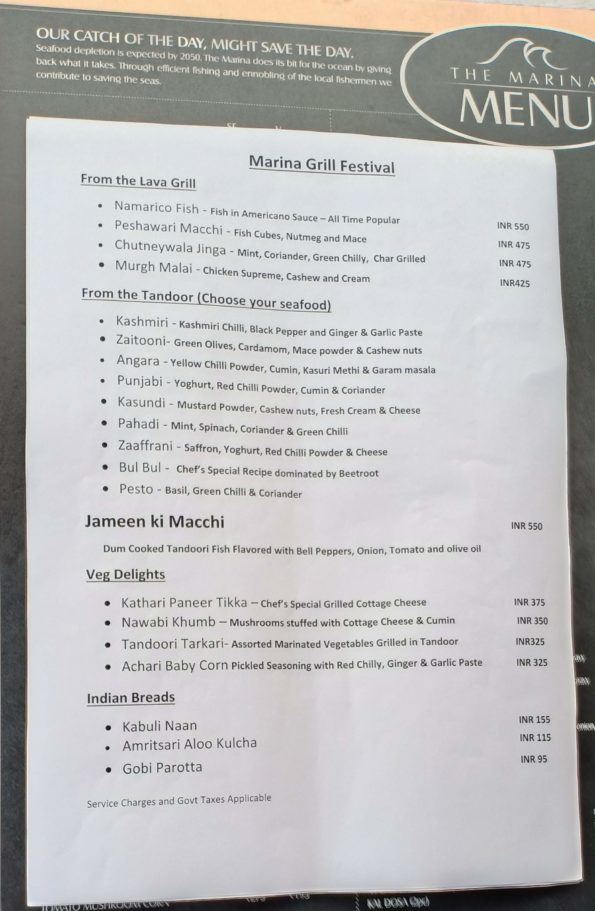 1. Namarico Fish Satay (Seer Fish) – Americana Sauce – Good starter with mildly spiced seer fish. Good balance of flavors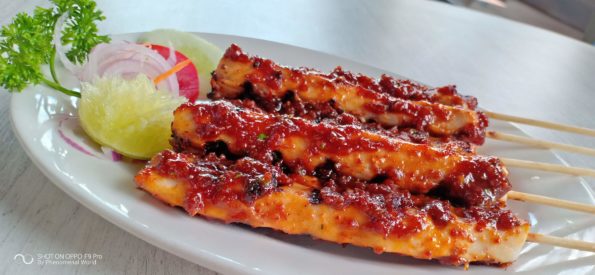 2. Murgh Malai Satay – I am not a very chickeny person and I also found it a little rich. I would stick to seafood here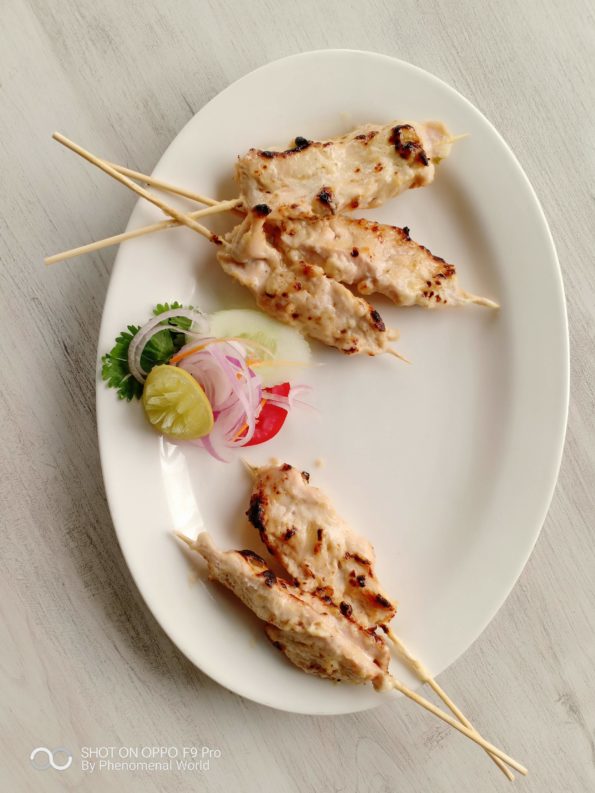 3. Chutneywala Jinga (Shrimps) – Loved the hit of the chutney flavor on the prawns.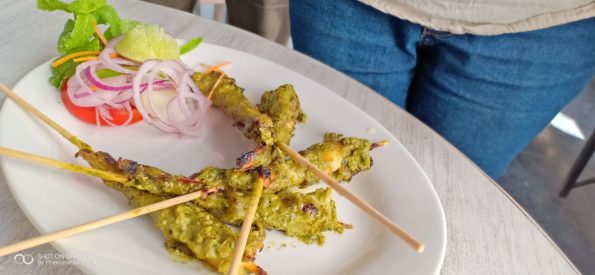 4. Peshawari Macchi – Seer fish Cubes with Nutmeg & Mace – a fun dish to eat because of the light flavors of the spices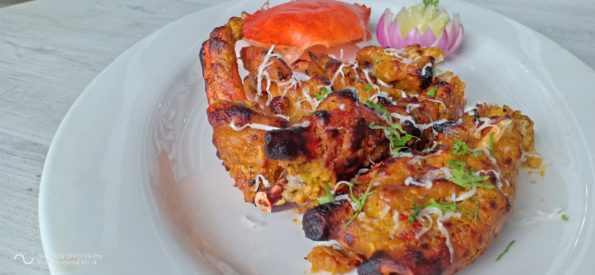 5. Pesto Atlantic Salmon steak with Basil, Green Chilli & Coriander – I thought the fish could have been taken of the grill a minute before but the pesto was spot on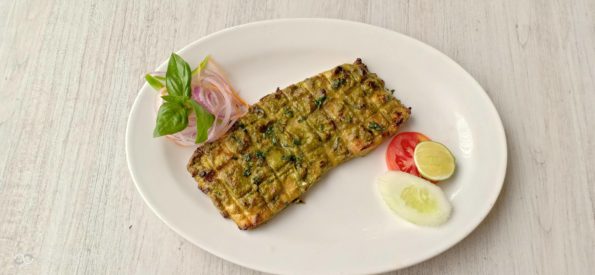 6. Kashmiri Jinga – Tiger Prawns with Kashmiri Chilli, Black Pepper & Ginger Garlic – Can't say no to prawns. You cannot go wrong with this marinade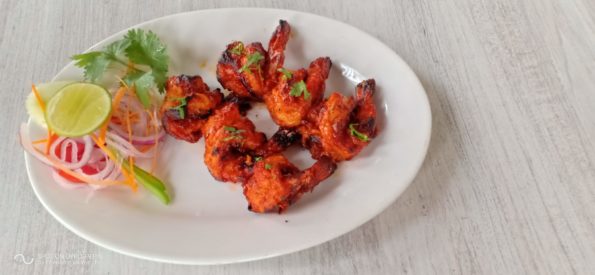 7. Lobster Angara – Smoked Lobster with Yellow Chilli Powder, Cumin, Kasuri Methi & Garam Masala – Absolutely divine.  Must try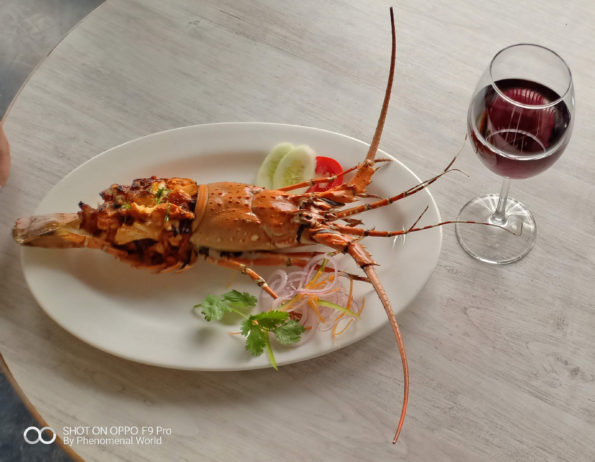 8. Kathari Paneer Tikka – Though not big on paneer (or anything veg !), this paneer was light, fresh and well marinated. A few exceptions are allowed sometimes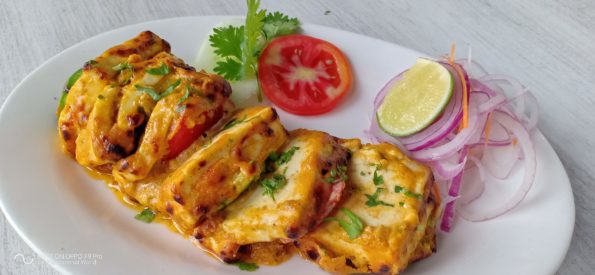 9. Punjabi Crab – Mud Crab with Yogurt, Red Chilli Powder, Cumin & Coriander – Another favourite, this was exquisite with complete justice done to the crab meat, good flavors which does not dominate the crab meat but compliments it.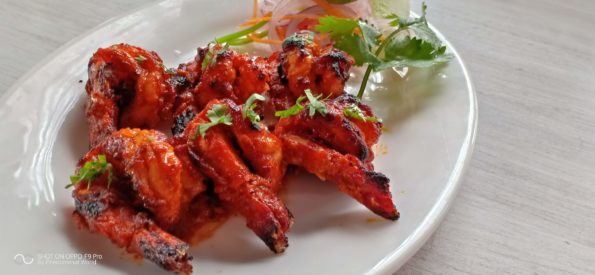 10. Pahadi Pomfret – Black Pomfret in Mint, Spinach, Coriander & Green Chilli – Pomfret is one of my favourite fishes which is easy to eat with just a middle bone to be removed. A clean flavorful fish and this dish is as goo as it can get.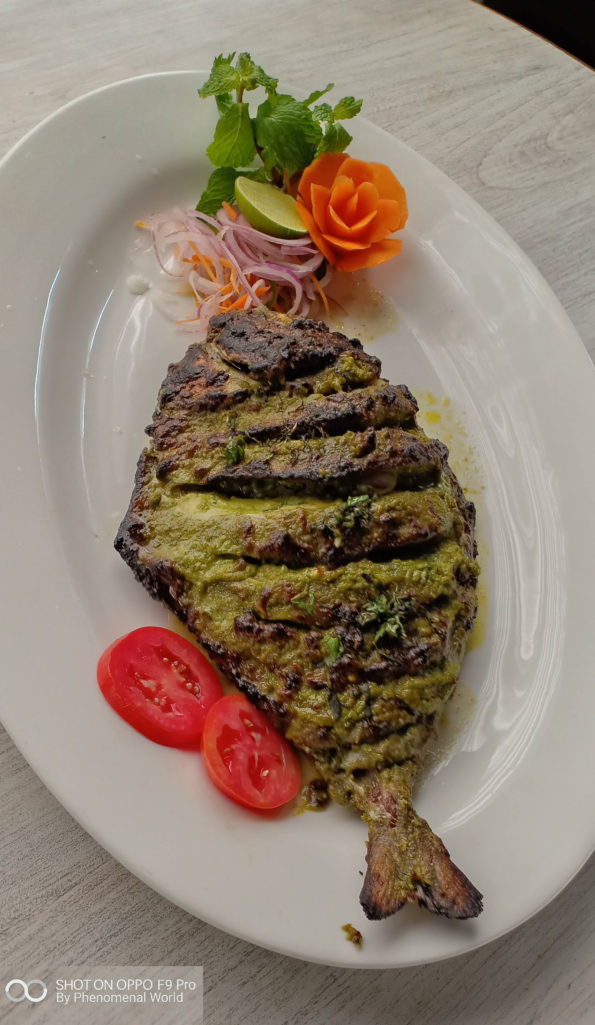 11. Zaitooni – Hamoor (Grouper) with Green Olives, Cardamom, Mace Powder & Cashew nuts –  Having hamoor after ages. It was such a pleasure.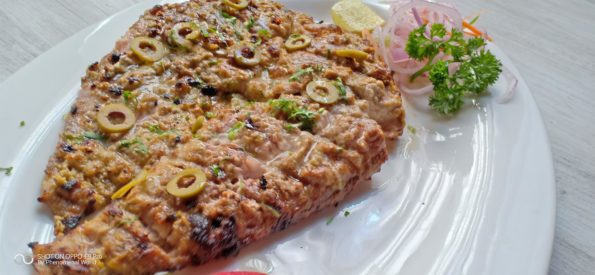 12. Tender Coconut Kheer – Exquisite with the right balance of sweetness to bring this whole soiree to a delightful end.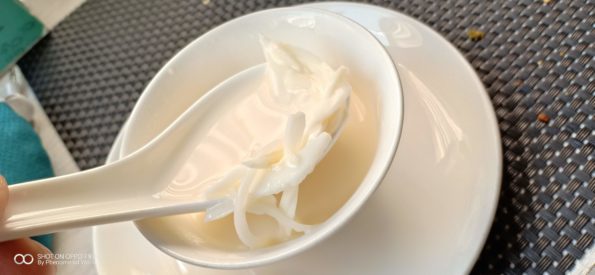 Us with Happy tummies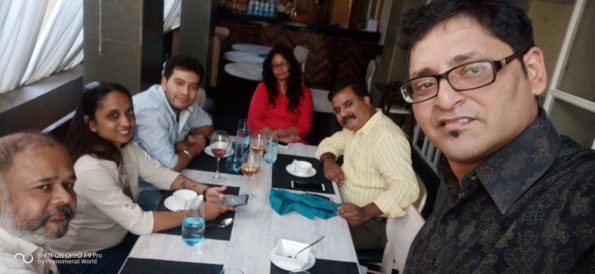 The festival is on till  Nov 30. 2018 so come get your seafood fix !