ITC Welcomgroup has always been close to my heart and I have been part of their food festivals plenty of times. I was quite excited when Mahjong Room was launched. I had a look at their menu initially when I had come for another festival. The names such as 8 treasure vegetable soup etc evokes the feeling of old Kolkata where I was born. The memories of the chinese hotels I used to visit in the tangra area were refreshed. The menu also is very beautifully planned.
Ambience of Mahjong Room
It's a classy place that brings in old charm. You really are transported back the days of yore with good ambience and service
What we wolfed at Mahjong Room?
The khimchi and the Mahjong nuts which was candied nuts was a good contrast. I recently came across the butterfly pea flower tea and fell in love with it. It's fun to see the whole tea changing color when the pH changes (squeeze some line). It's a visual drama
Watch the video of it turning colors here
Crunchy Corn Kernels – A light start and can't go wrong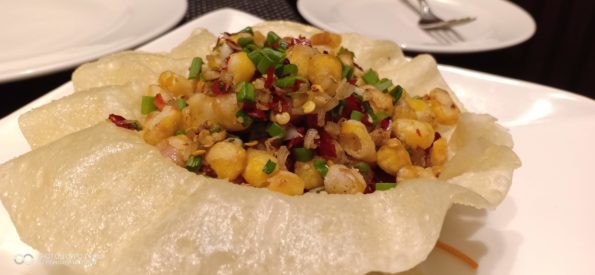 Crispy Lotus Stem Kernels – Good crunch and play of flavors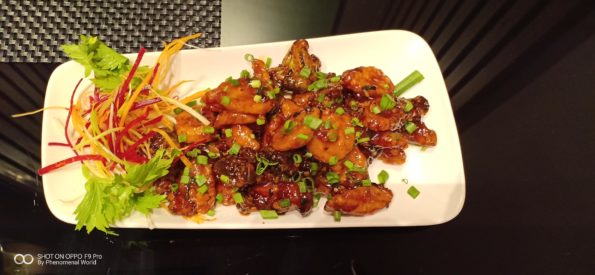 Sesame prawn toast – The sesame flavor really highlighted the prawns. I loved this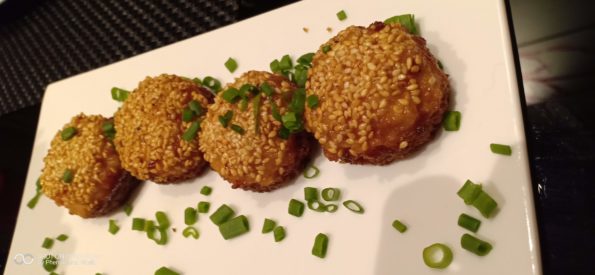 Sichuan Chilli pepper chicken – I love all things sichuan. There you go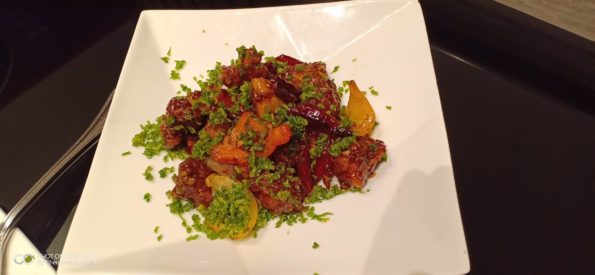 Gong Bao Chicken with dry chili, peanut, sugar and vinegar –   A nice fun bursts of spice and sweet on the palate. Fun dish
Hot and Spicy Hunan prawns – I got stuck with hot and prawns. My fav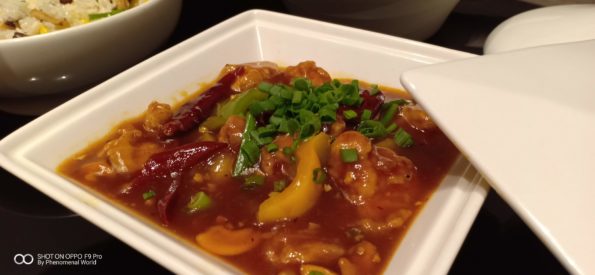 Mushroom and Corn jasmine fried rice – There is something about Jasmine rice that appeals to the taste. In fact I can have Jasmine rice even just steamed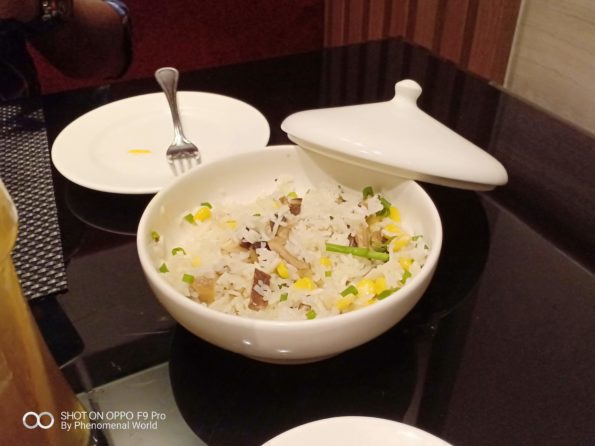 Mapo Tofu with lack bean and chili flakes – Very fresh and silky tofu that will perfectly be a favourite among the vegetarians. Great flavors with the sensuousness of the tofu on the tongue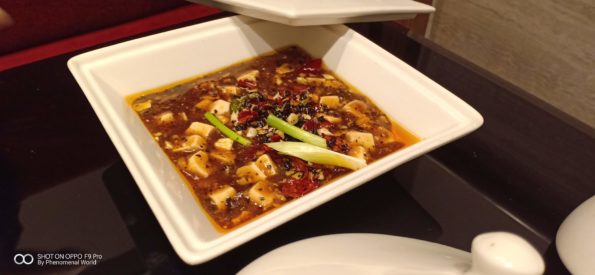 Chili Garlic Noodle with Spring Onion – I love the simplicity of chilli garlic noodle which ideally does not even need any accompaniments. This place does complete justice to it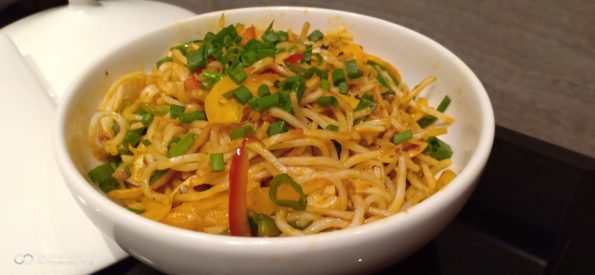 In cocktails I had their version of LIT and found it pretty neat. The one called Baiju something with salted caramel was weird for me but that's my take.
Hot Chocolate Cookie over Fudge – With Irish cream it was as boozy as it could get. It is sheer pleasure with every spoon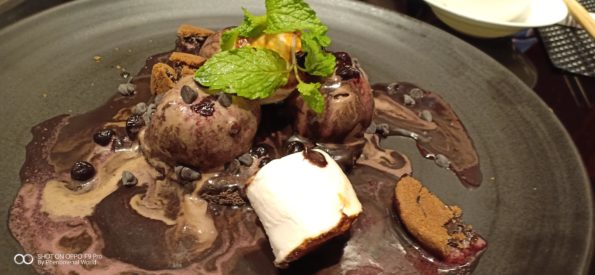 Passion Coconut Lime Cake – My favourite for a surprising reason, the coconut liqueur which took it to a whole new level. Incredible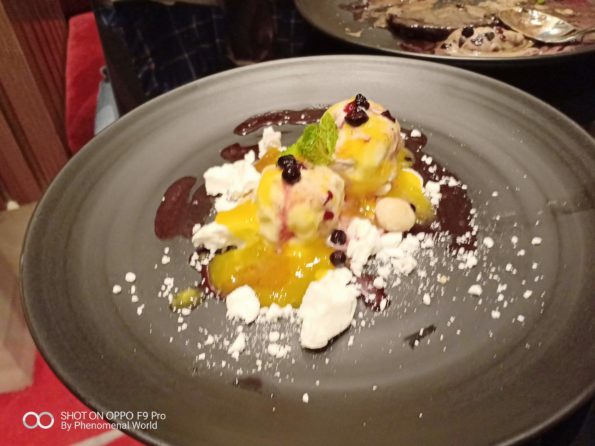 Chef Shreyas and Chef Dhawal  and the entire staff ensured we had a great time there
Happy Us
Rating