Phenomenal World visited  Malabar bay after a very long time. This used to be my usual haunt when it first opened 3 yrs ago and I have lost count the number of times I have been here.  You can read  my first review here
Code of Ethics
This was by invite from the restaurant management and I have also gone here and footed my bill as wl which has been covered in a previous post. Please use your own judgement while reading this post.
Malabar BAy – The Look
After ages I got an opportunity to go here again this time for a bloggers table.  The place looks definitely much better than when I used to go and it has this old ancestral home look now with the ceramic jars strategically placed for visibility and show.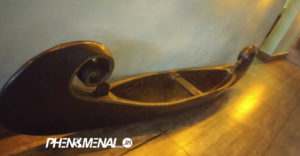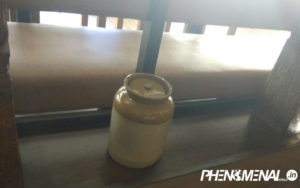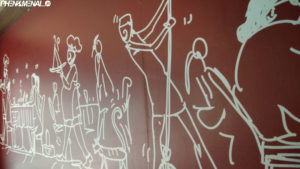 Malabar Bay – The Menu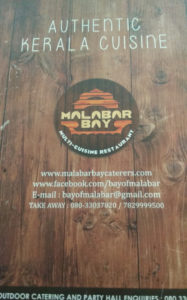 The menu was quite extensive and I could find time only to do justice to the appetizers. It was enough to fill my belly though
Samba Lime , Bay of Malabar, Kulukki Sharbath, Ginger Bay, Tender Bay, Green Mango coller, Chukku kapi, Heavenly Cooler, Avoli fry, Volcano prawns, Prawns tawa fry, Malapuram chicken, Vazhi thirinja kozhi, mutton liver roast, mutton roast, spicy raw mango salad, Koyilandy chicken fry, malabar mushroom  pepper, chemmeen kondattam, seafood rasam soup, kozhi thullichathu, duck mappas, chicken pothichoru, appam, nei pathal, kozhi ada, chicken shappu curry, jamun, banana toffy ice cream, shahi tukda. Oh there was a sadya as well !
Don't be shocked by the menu, I did have company eating through this list
To mention my favourites the kulukki sharbath is my favourite with the basil seeds. It is spicy, tangy, sweet and a great refresher for a hot day. The hint of ginger and chilli gives it a beautiful flavor. This also had pineapple juice mixed which gave it an interesting twist.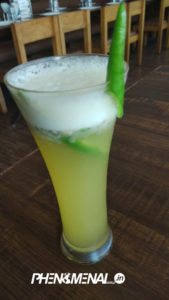 The mutton and prawns cannot go wrong  if it's Malabar Bay.  Some of the best dishes I have eaten.
The avoli fry was standard  Malabar Bay but  better than a number of places I have eaten.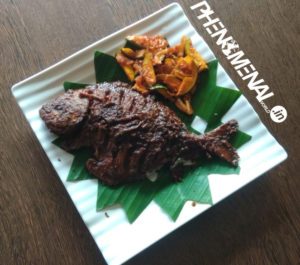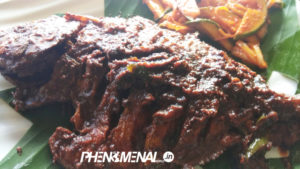 I did not particularly like the seafood soup with rasam. Trust me they make an exquisite seafood soup and mixing rasam in it is doing it an injustice.   It does look pleasing to the eye though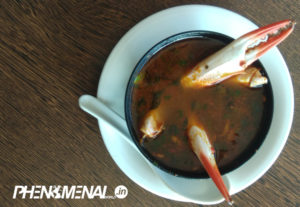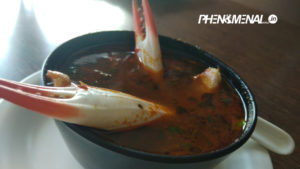 The spicy mango salad reminded me of the those cut mangoes you get on the  carts by the road side. Lovely and fiery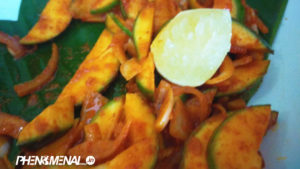 The vazhi thirinja chicken ( which means a confused chicken) is a good add to the menu and has an interesting taste of spices and coconut milk. This as the name means is a mixture of different masalas.
The pothichoru chicken is an incredibly delicious dish brought to the table in a parcel of leaves. It creates an interest in terms of presentation and does not disappoint in taste either. This is chicken mixed with rice and packed in a leaf. This is usually done as a parcel during a traveI in the old ages when one had to go long distances for extended periods of time. I will certainly go back for this again.
The chicken shaap curry did  proper justice to the name shappu (places that sell toddy in Kerala and the food there is extra hot to go with the toddy)
The Malabar biryani is certainly one of my favourite food and is covered in my earlier post. It is very different from the likes of hyderabadi biryani. They are less spicy and concentrates on pure flavors of the ingredients with negligible extra spices. It's a good change to get away from the usual spicy varieties
Duck mapas was made well and it's usually difficult to get the meat right but they seem to have nailed it. Lovely dish.
Chicken mallapuram had a great spice profile and was very good with the mocktails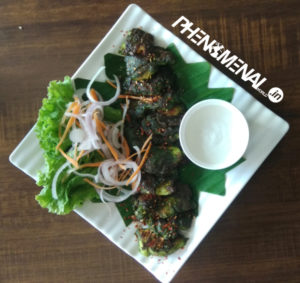 I had then bits of a different kind of pathiri that looked like pooris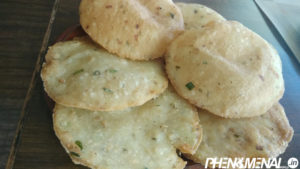 chicken ada which was like an empanada.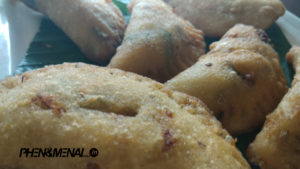 Palak crisps  were exquisitely made and a delight to eat with it cracking away merrily between the teeth.
Volcano prawns with its surrounding egg white foam did not work for me. It was seriously weird and I have suggested they use white crisps in place of the egg white if it was presentation that they were looking at. The prawns was made well as can be expected.
The sadya I have eaten many times and which is one of the few vegetarian options the restaurant offers. The meals are quite good and is popular with the working crowd and comes at a pocket friendly price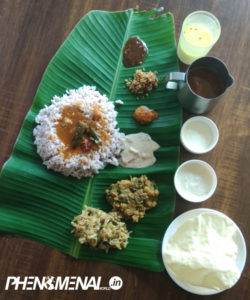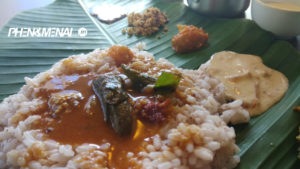 I had a quick byte of the banana toffy icecream which I found satisfactory. I am not a sweet person and trust me if I find a sweet dish satisfactory they translate to very good for a regular dessert  eater.
and a firni . All this was washed down with a glass of hot herbal water made with a herb called Karingali or Pathi Mugam which is supposed to be good for immunity and keeps the water clean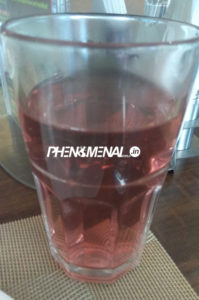 I have even tried my hand at making the pomfret fry  and it comes out great. By the way did you know the great deals Amazon is providing on grocery
? A few more glimpses of the mocktails and others that came in
Phenomenal World – Rating
Food – 4/5
VFM – 4/5
Service NA
Malabar Bay – Location