I have always been fond of Mangalorean cuisine and when Wild Thyme started their coastal food offering I obviously could not miss it. Drunklings which is on floor above has seen my presence many many times and I like the finger food there. They make some really good moo and oink. But we digress. Let's talk about the coastal food that is on the plate.
What I wolfed at Wild Thyme?
1. Mushroom Ghee Roast – Among the veg, I love mushroom for the umami flavors and earthiness. The ghree roast was beautifully balanced. It was spiced just right to bring out the delicate flavors of the button mushroom. A must try for vegetarians and goes very well with the drinks and beer. A properly done ghee roast brings solace to the soul and this dish did not disappoint.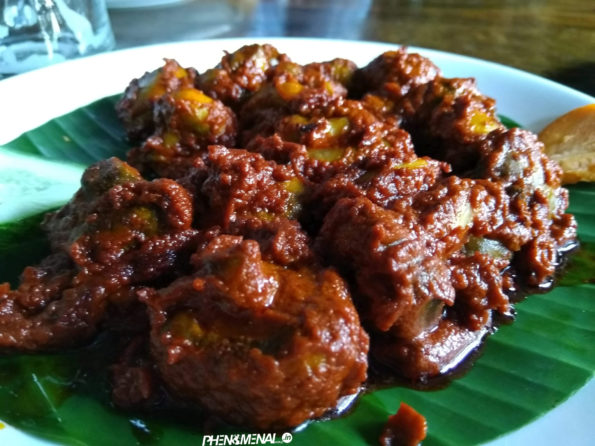 2. Prawns Ghee Roast – What was different and delightful about Wild Thyme is that the flavors of one ghee roast was different from the other in terms of the main ingredient. Most hotels would you the base masala and tweak it a but so we have a factory flavor where a chicken ghee roast tastes the same as say a crab ghee roast. This place completely took my by surprise. The prawn chunks were beautifully done and the ghee roast masala was absolutely different and excellent as compared to the mushroom. It was thicker and more smoky and more prawny (if that is even a word, 😉 ) What can be a better combination that these ghee roasts and neer dosa? 😀
3. Homemade Chicken Pullao – I am not much of a rice eater but this was pretty decent in terms of the subtle flavoring. The pieces were well marinated and cooked. A far cry over its more colorful and loud mouthed cousin, the biryani.
4. Steamed rice and Anjal fish curry – Ubiquitous in all the coastal regions, one cannot but miss this if going to taste sea food. The fish curry had a brilliant burst of flavor from the spices and tamarind. I do not like fish fish and anjal works great for me since it has a central bone and easy to eat.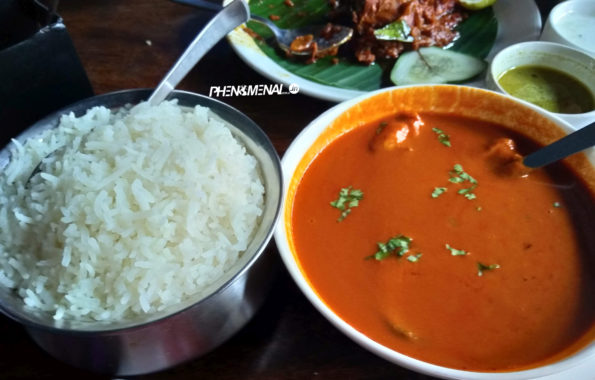 5. Kori Roti and chicken curry – The gravy was again a subtle change which gave it a completely new flavor. Beautiful pairing with the chicken curry. If you have the fish curry left, you can pair it with that too.
6. Sizzling Brownie – It is a heart warming sight indeed when the hotel staff comes with a small jug of hot chocolate sauce and pours it over the hot cast iron plate having the brownie placed over a pineapple chunk. Never ever saw that before. Nicely done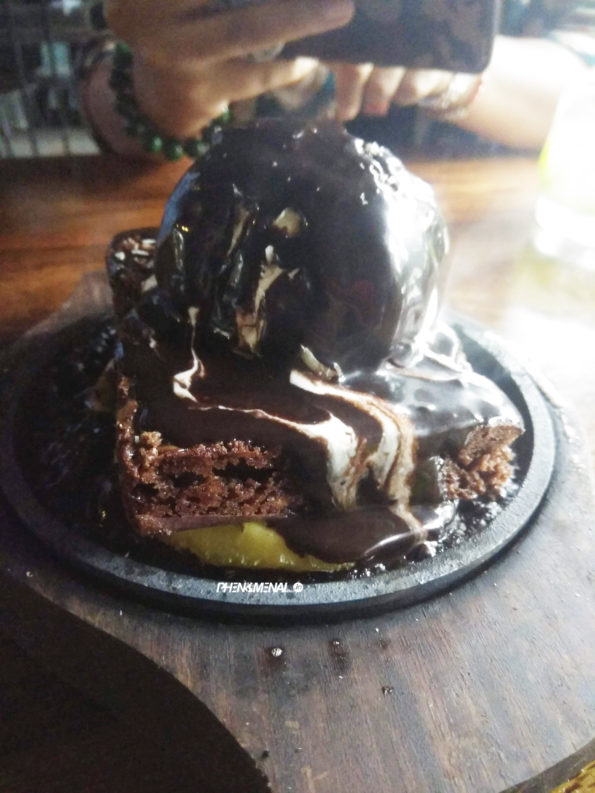 Look at the slo – mo of this one 🙂
Cocktails at Wild Thyme !!
Along with that we also ordered some great cocktails.  Loved the whiskey sour, aam panna with vodka (there is also a mocktail version), something called the blue ocean which had a great presentation.  Drunklings is known for their cocktails so make sure you get them, and they serve it at Wild Thyme too!!
This is on for a week so get your Mangalore fix !