it's been ages since I went to Mainland China. It was one of my go to places for dim sums quite some time back in Chennai when momos was still a new concept and rarely available on roads or as commonly as it is today. I used to frequent the place only for their soups and dimsums. My parent's 25th anniversary was also celebrated here in Bangalore. This visit brought back those memories as well.
The service was absolutely brilliant then and it was the same this time as well. A phenomenal experience and we were stuffed to the gills.
Maybe they ought to keep a crane for people like us?
My picks from Mainland China
Tom Yum – my favourite thai soup that I even make at home. Just love it and this was as good as it can get
Chicken thai style dumplings – The filling was nice and spicy unlike the regular momos. Goes well with the mustard dip
Crispy Lotus stem with cyrry leaves – The crispiness of the lotus stem was lovely with the soup.
Truffle Flavored Zuchini rolls – Exquisite !! The flavor and smell of truflle was heavenly
Corn and water chestnut dumplings – Very well done. Loved the creaminess of the water chestnut. Almost felt like butter
Braised chicken in smoked chilli sauce – I had more of the gravy which was sadly quite less. Lovely smoky flavor of the chillies
Fish in dragon chilli sauce – For someone who likes heat in their food, this is the perfect dish that goes well with fried rice (or noodles)
Japanese wheat noodies – I had more of this than the rice. The flavors came together very well. though it's no longer a novelty now.
Palm jaggery icecream with roasted almonds – Palm jaggery has always been a weakness for me since my Kolkata days. This jaggery came all the way from Kolkata too. The dates and almond shavings came together with the icecream very well.
The chocolate dome melting was fun to watch inspite of seeing it so many times. The candied caramel added a nice touch to the texture and flavor
Enjoy the Glimpses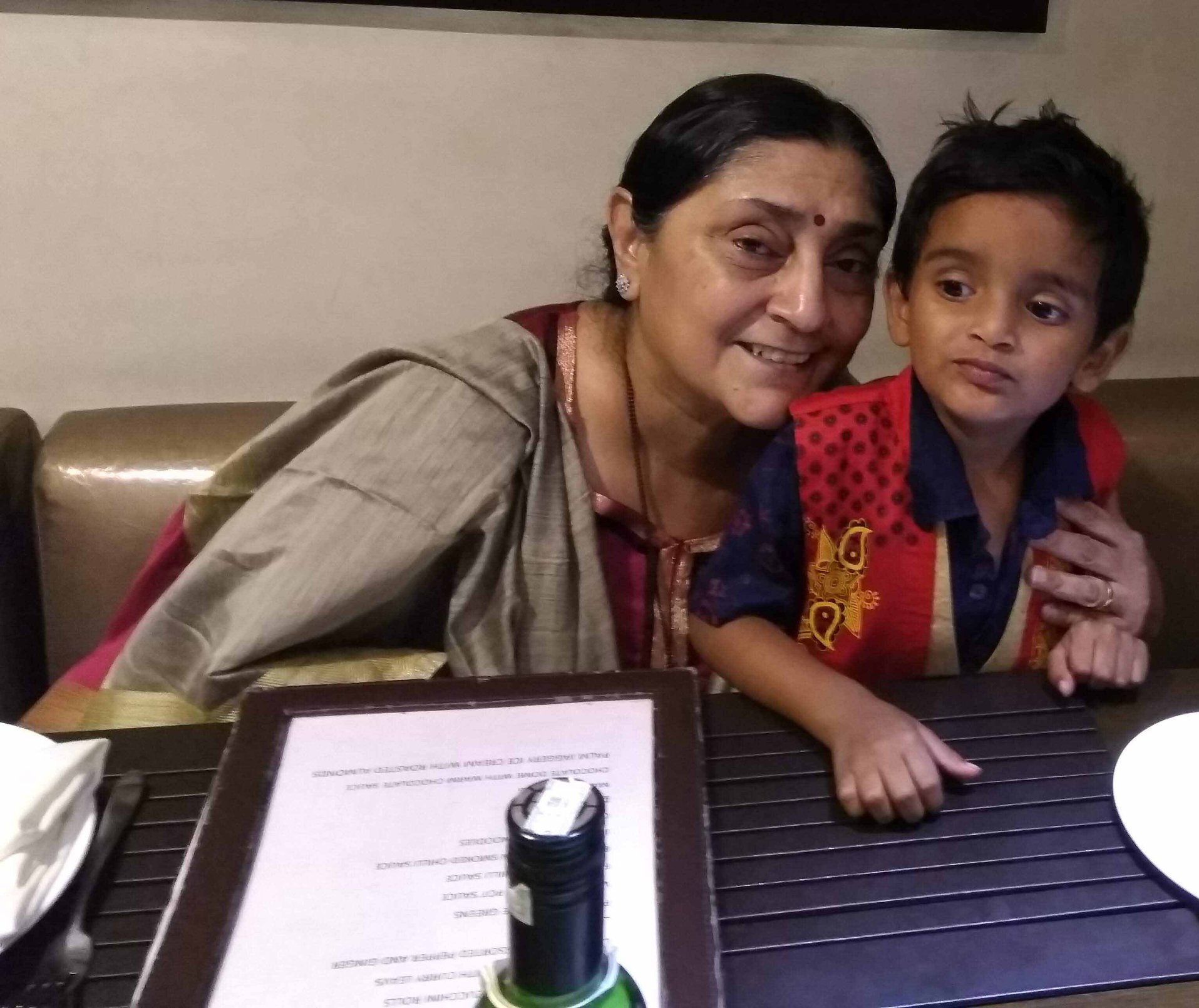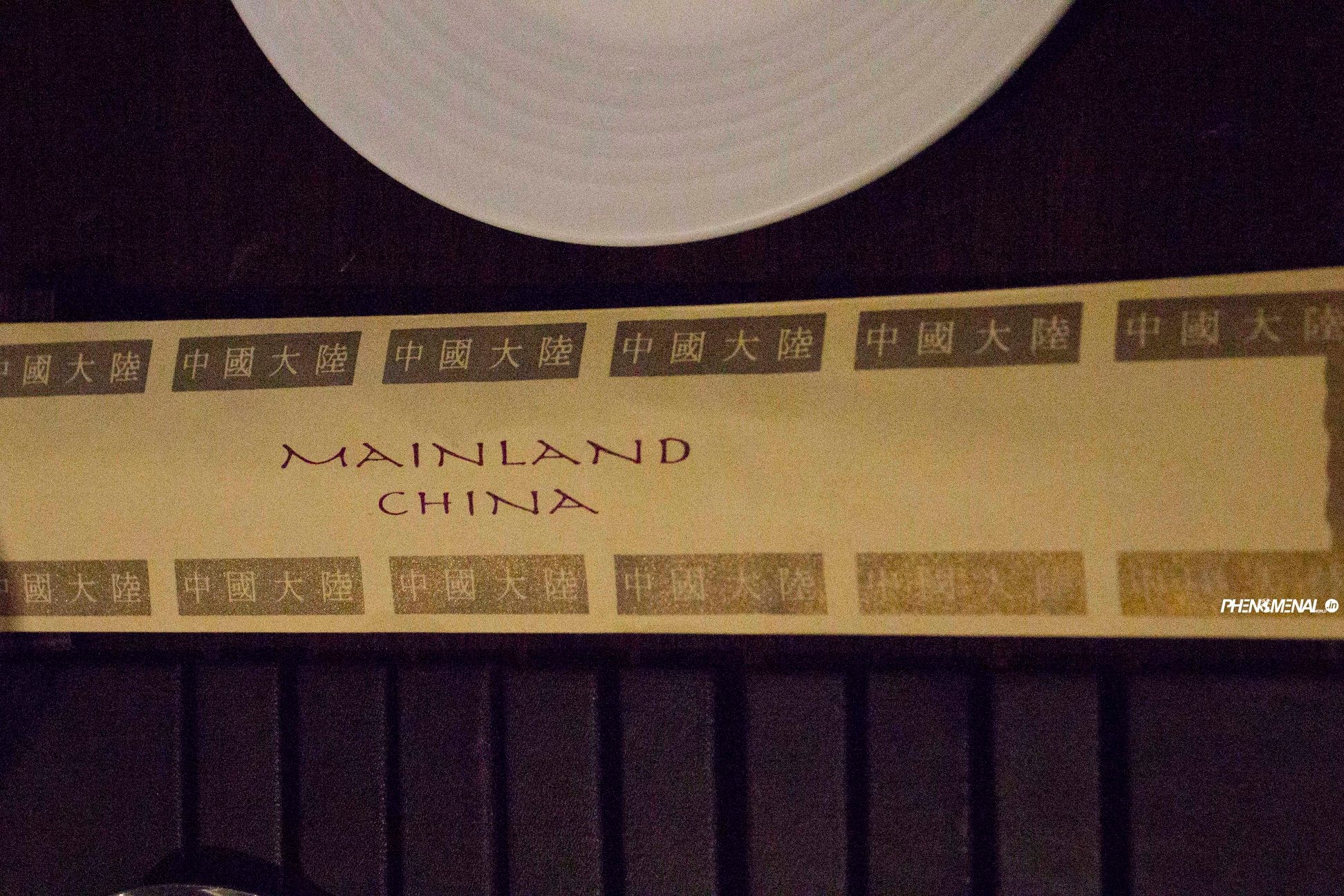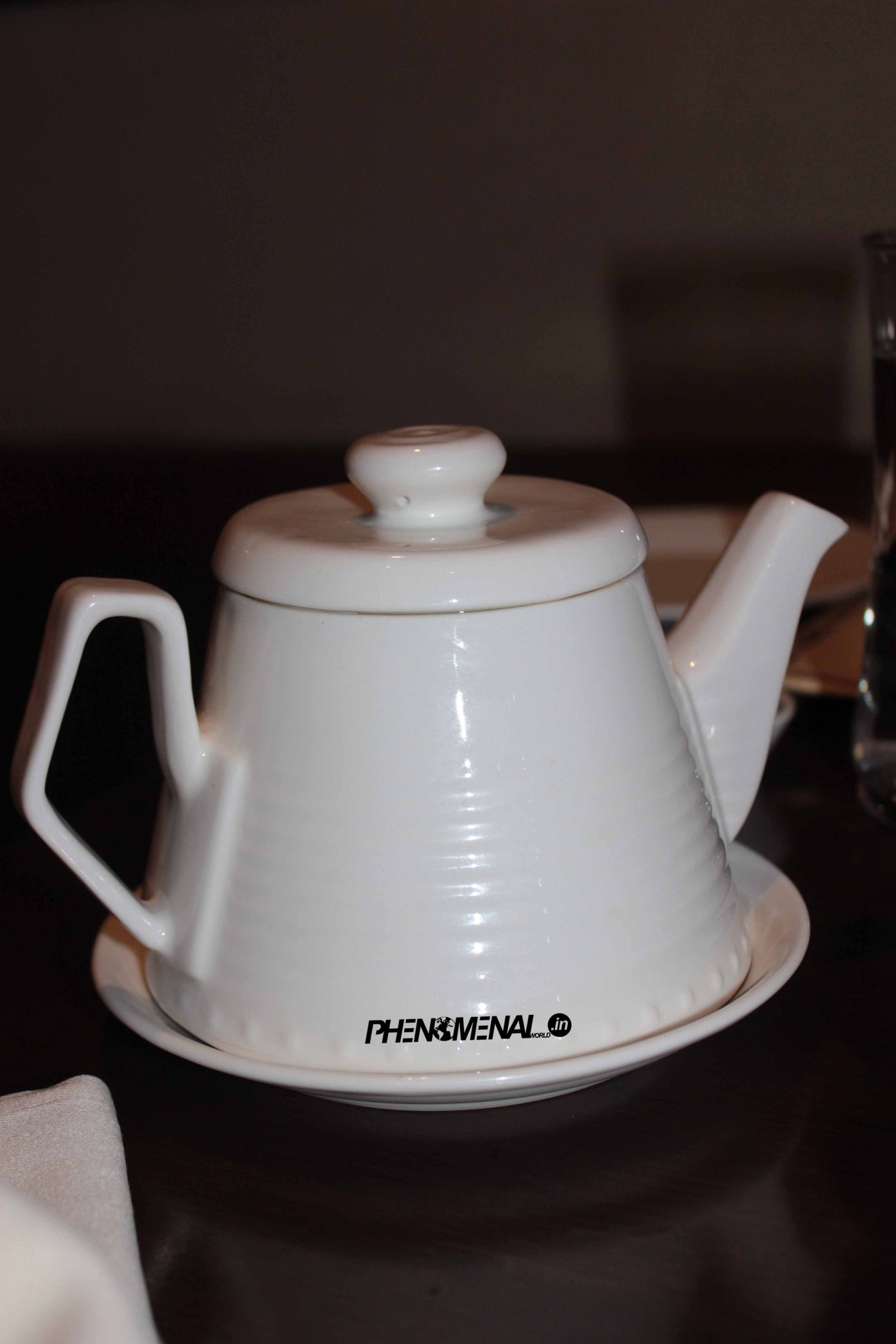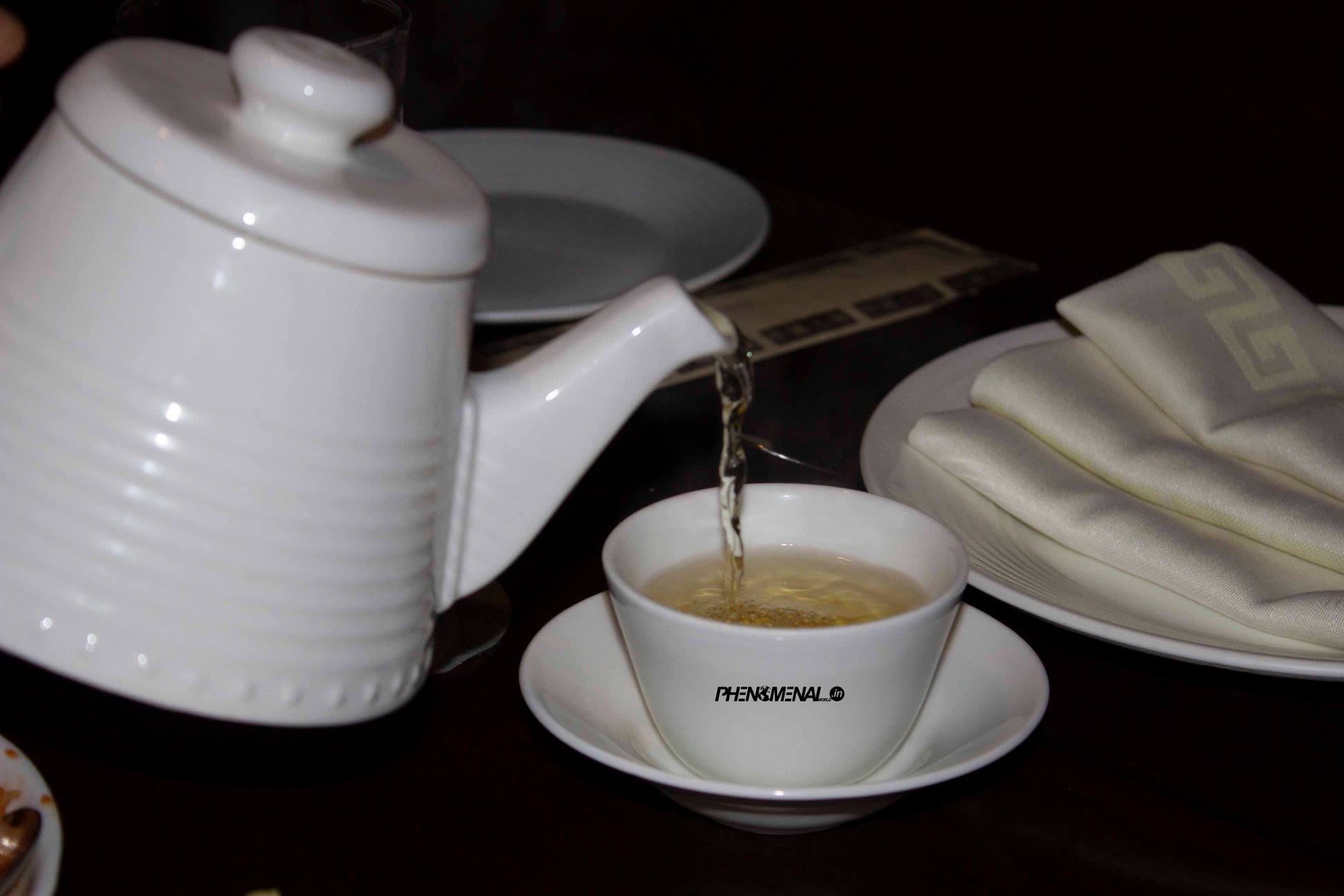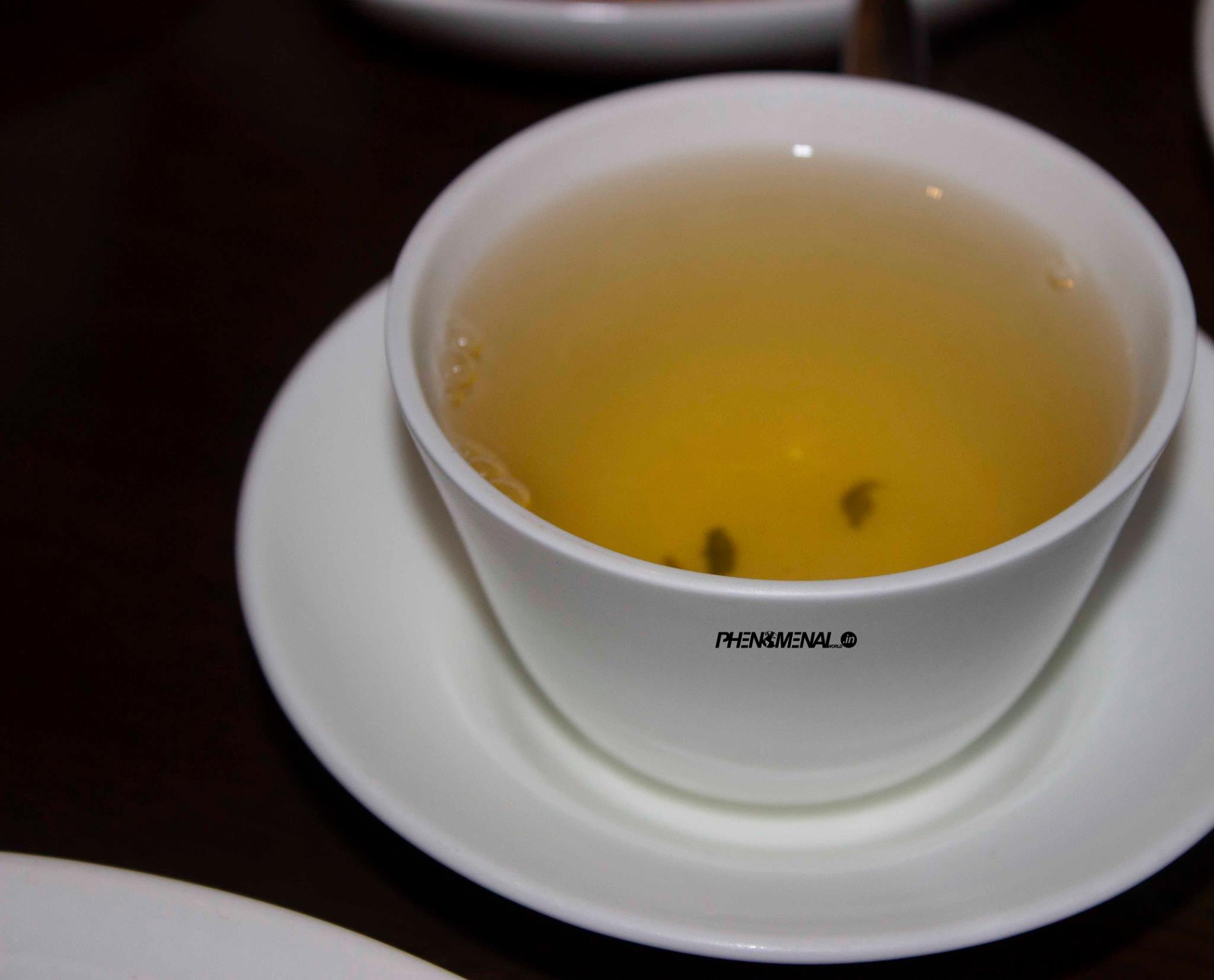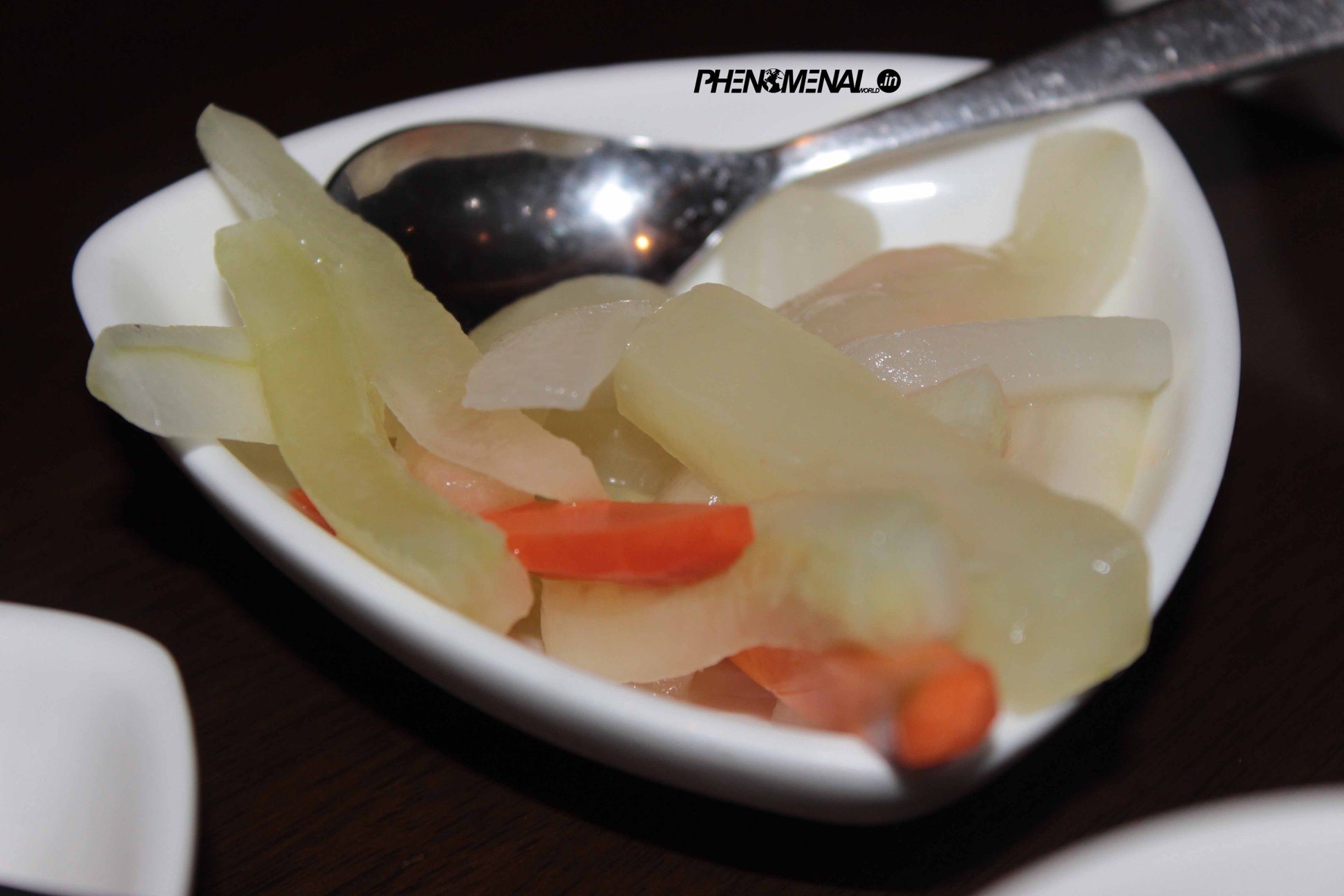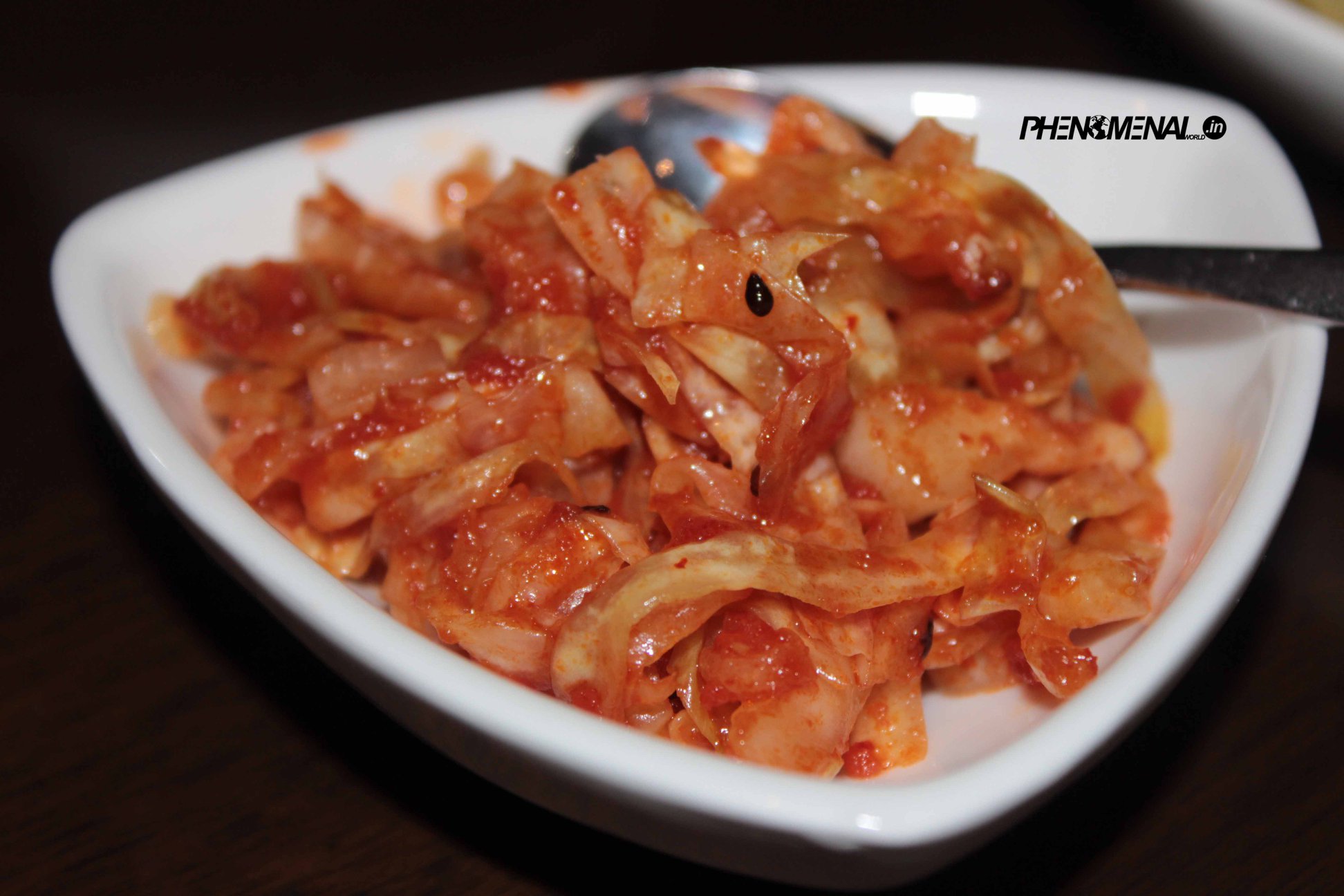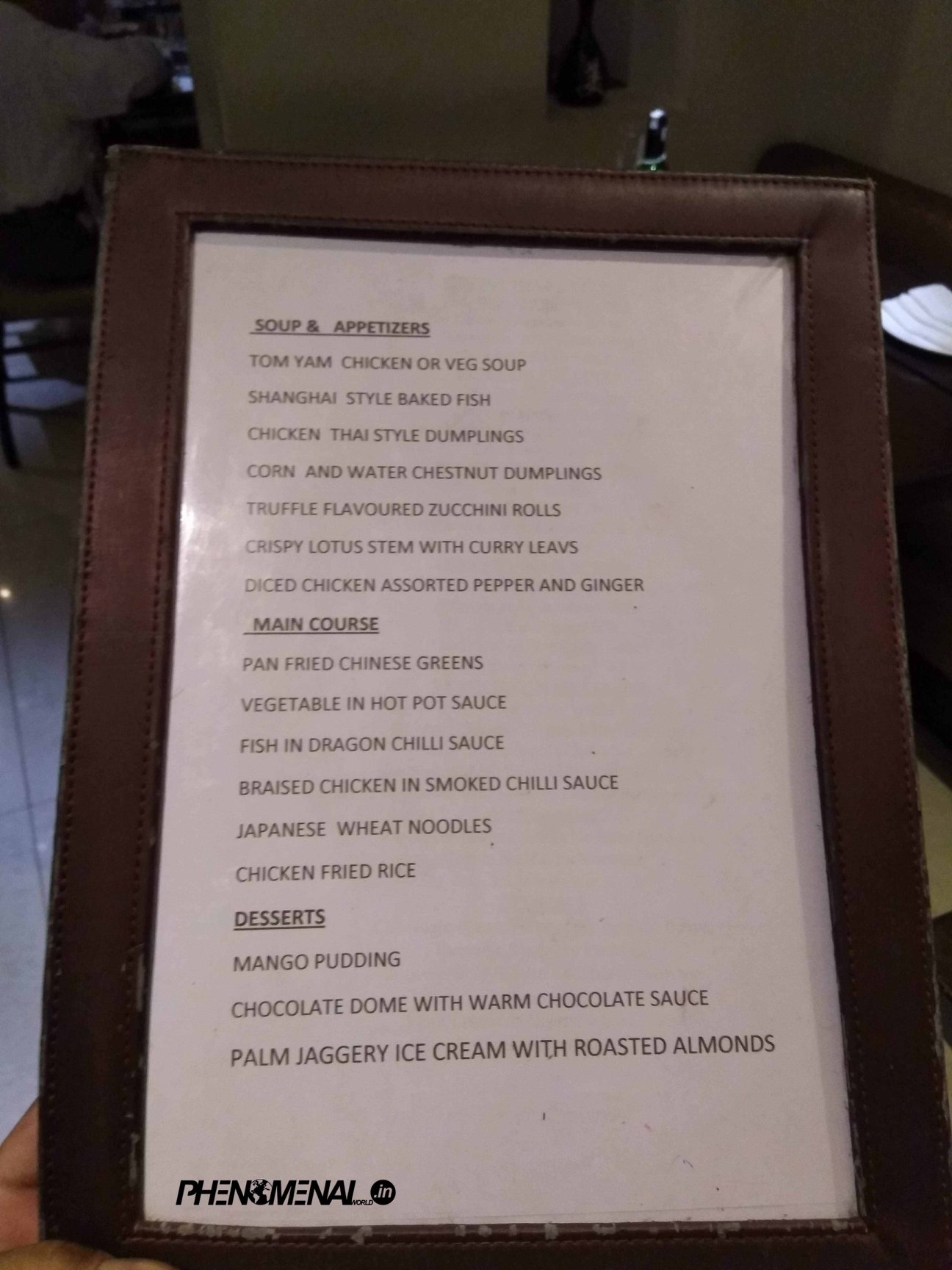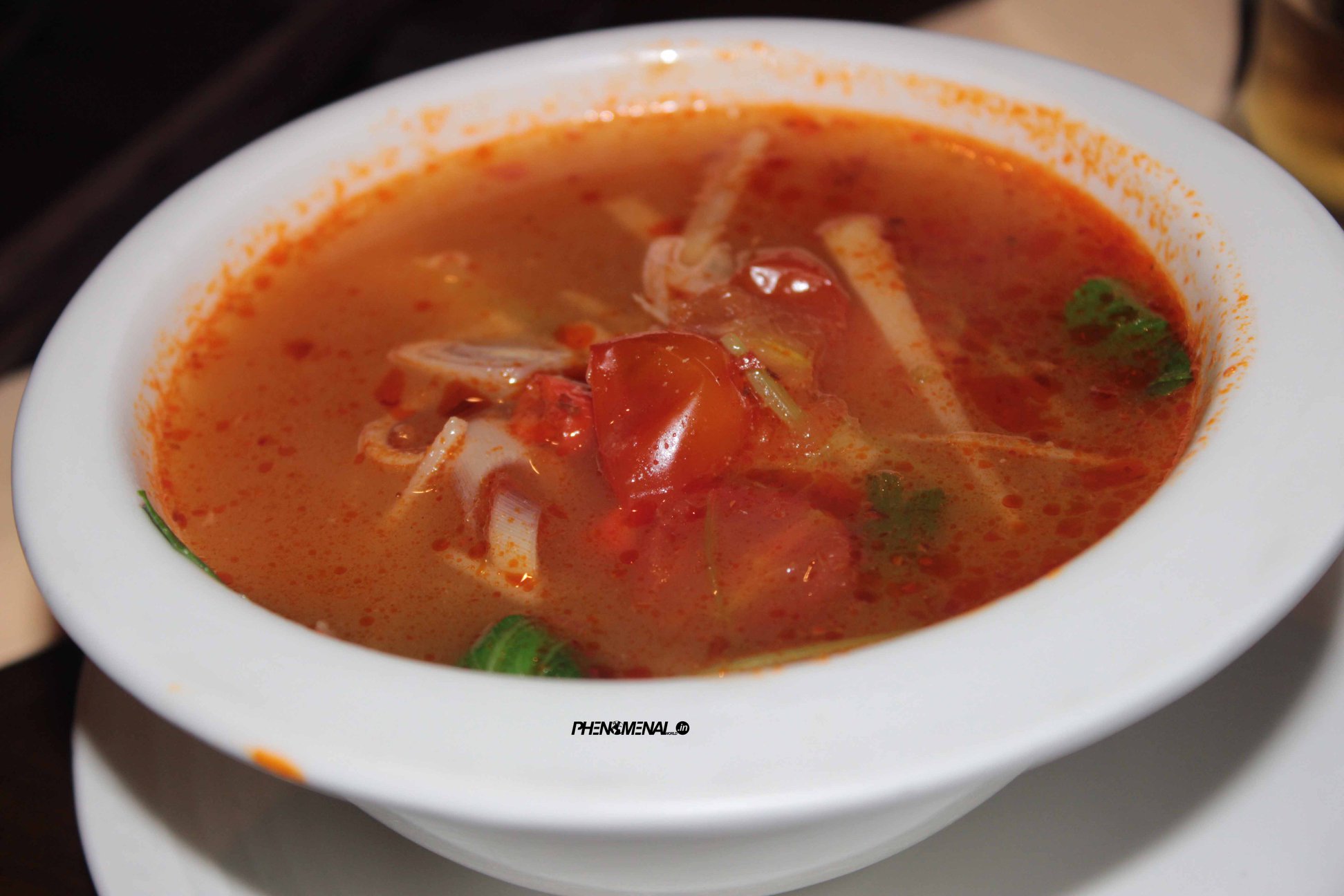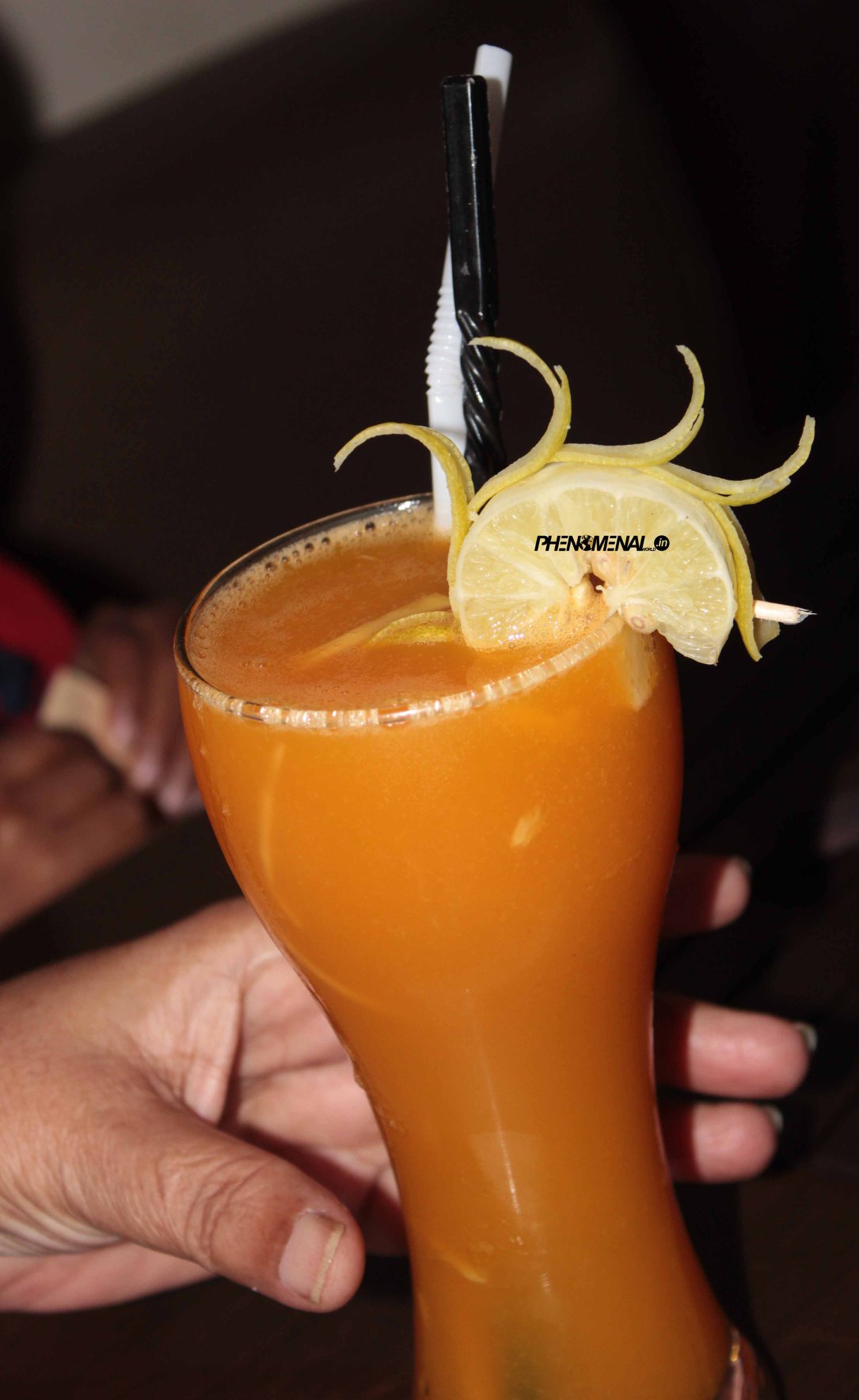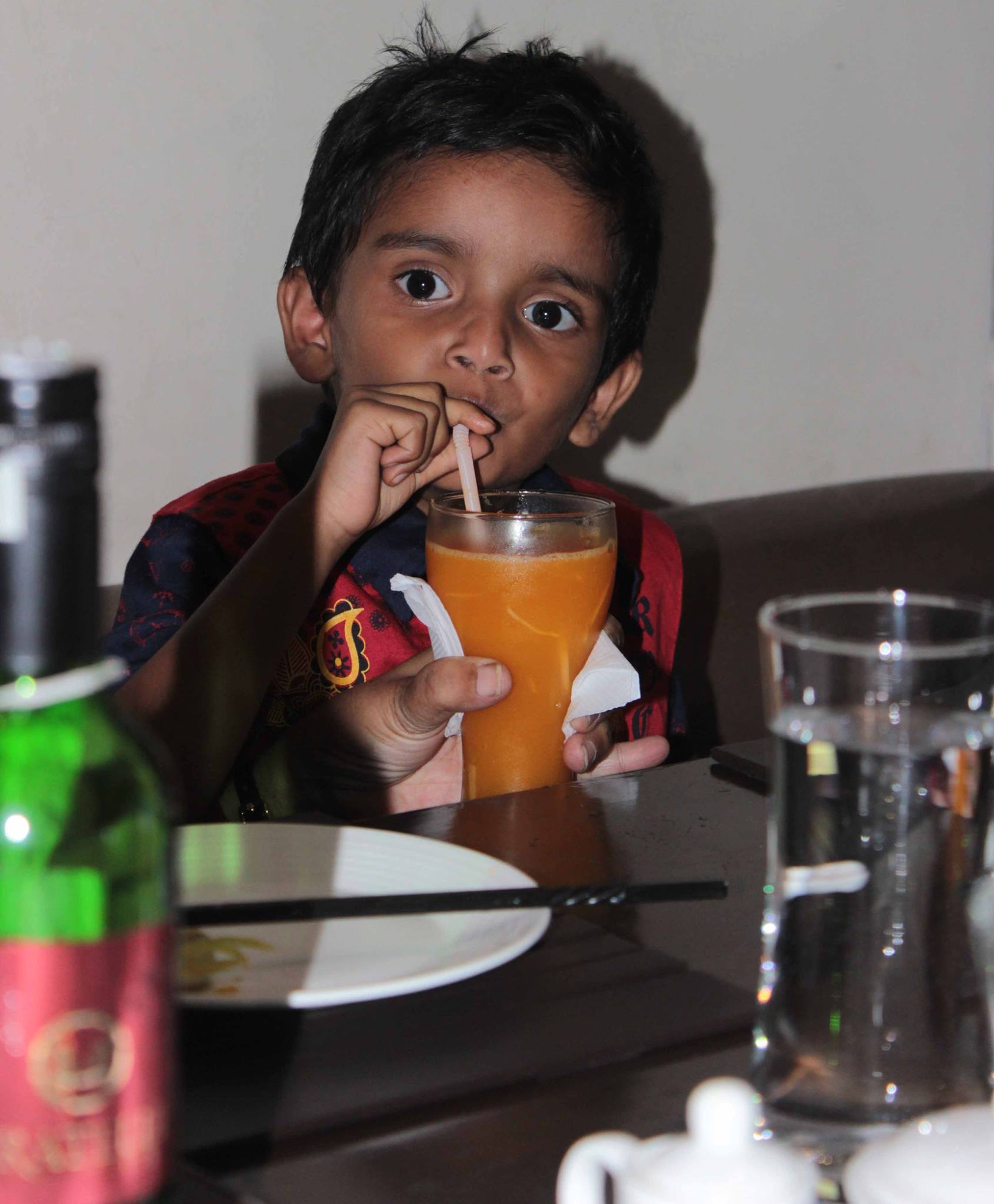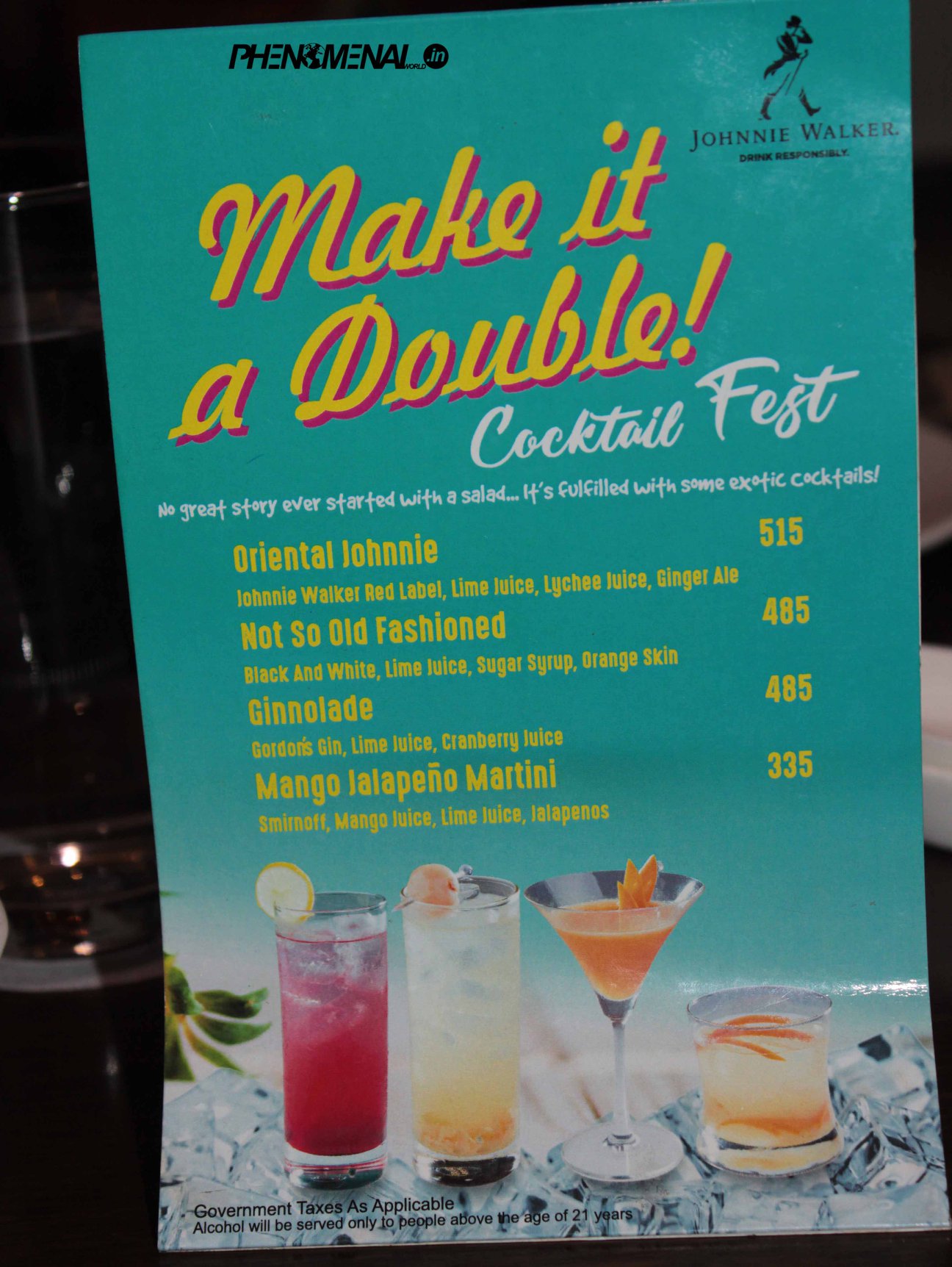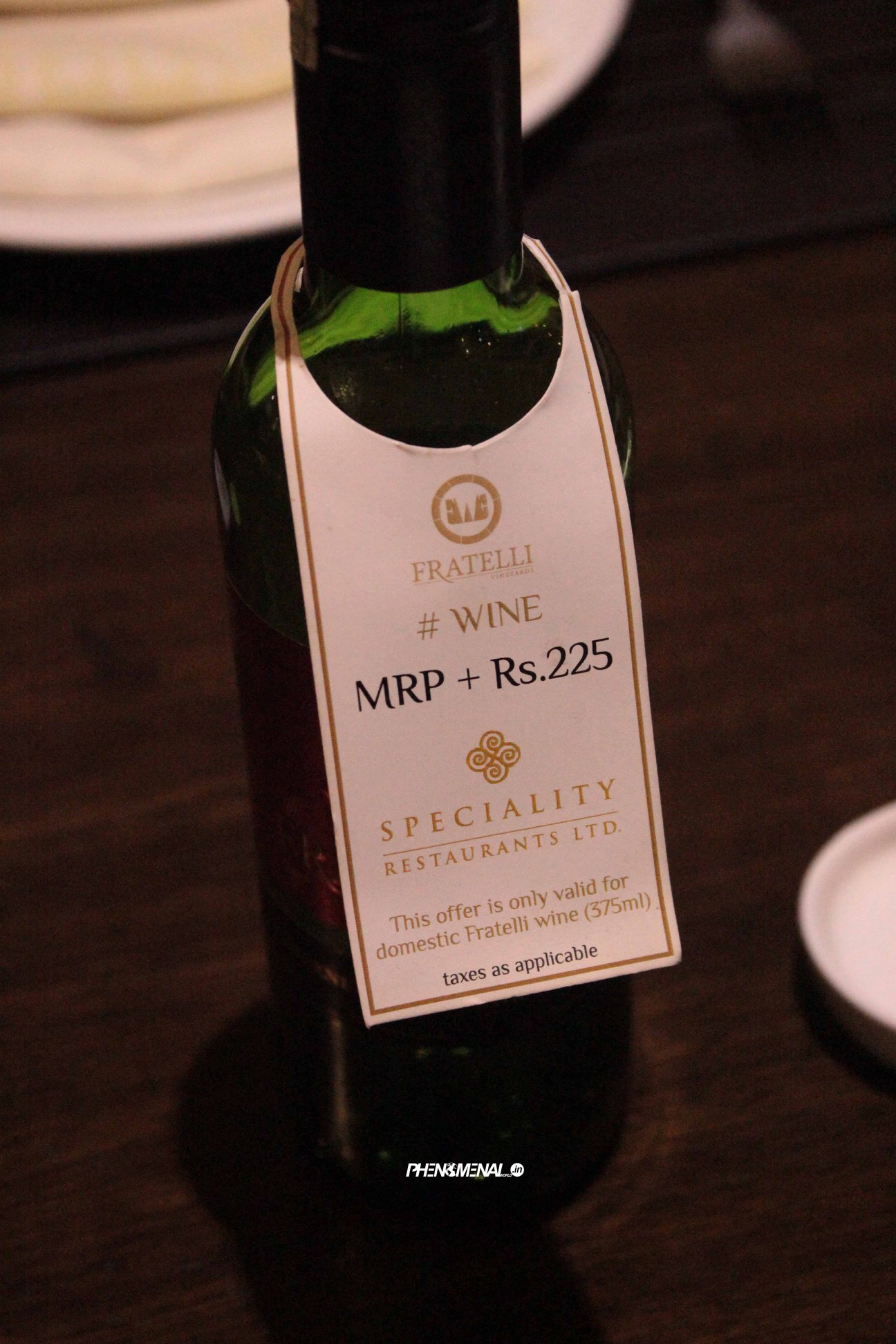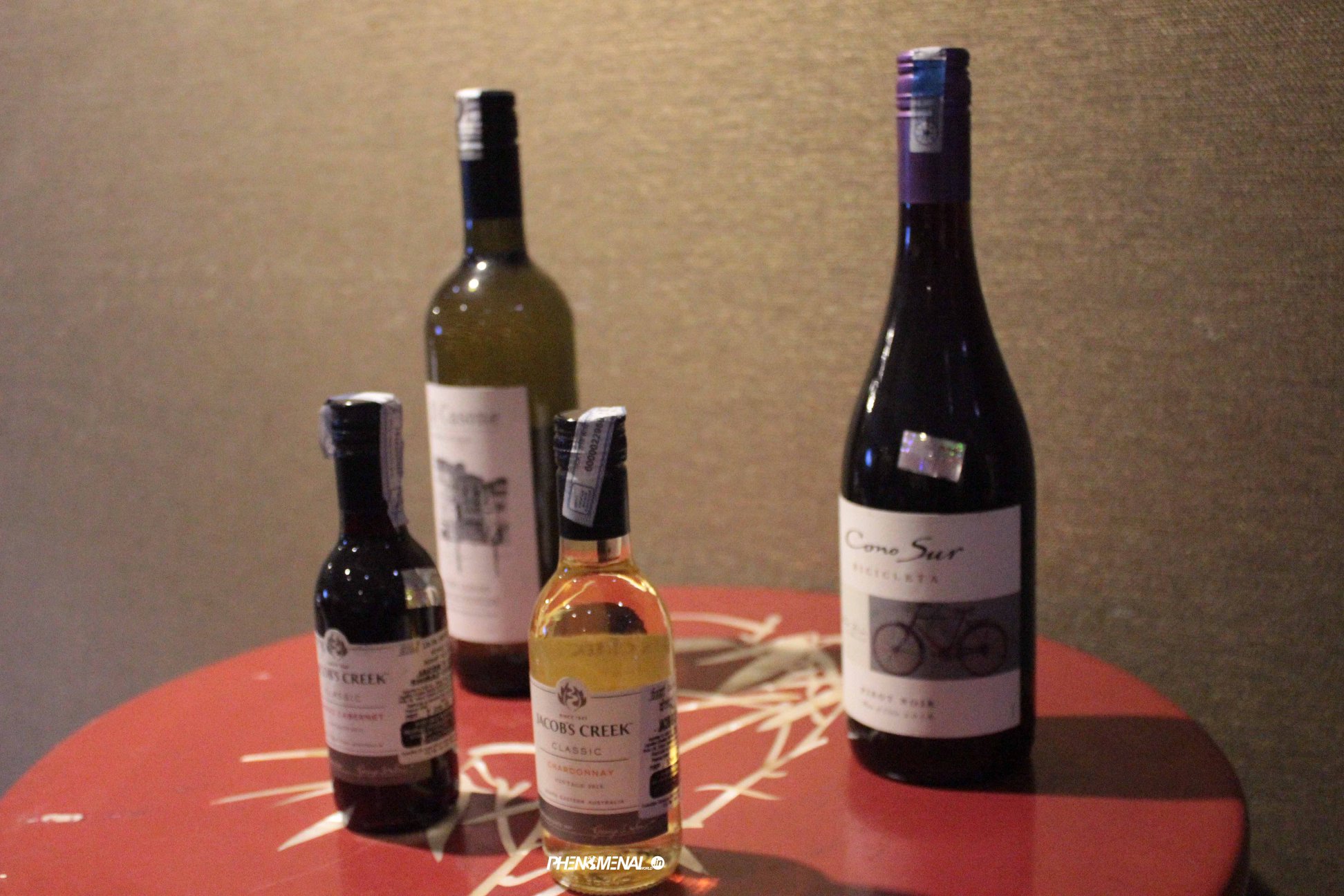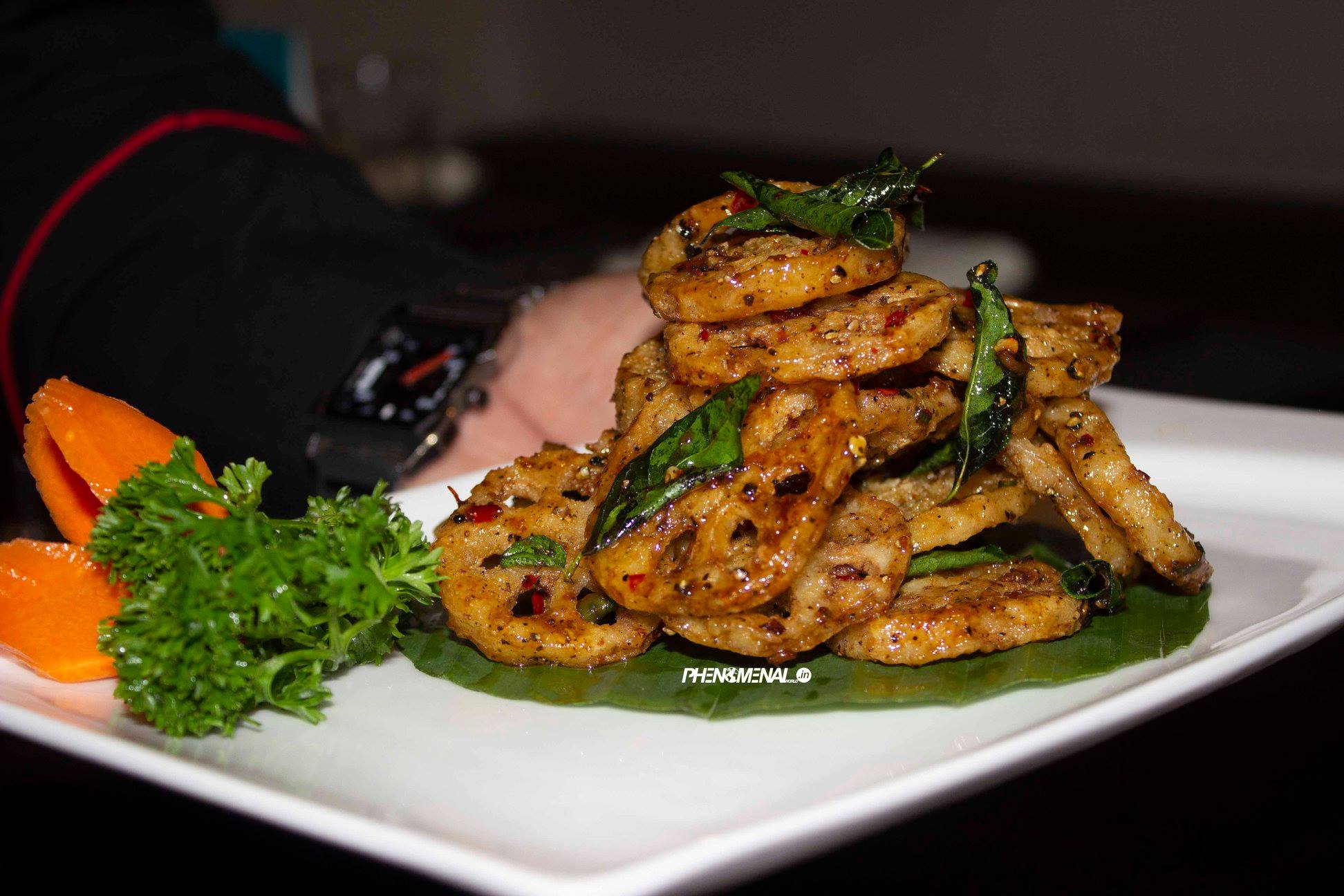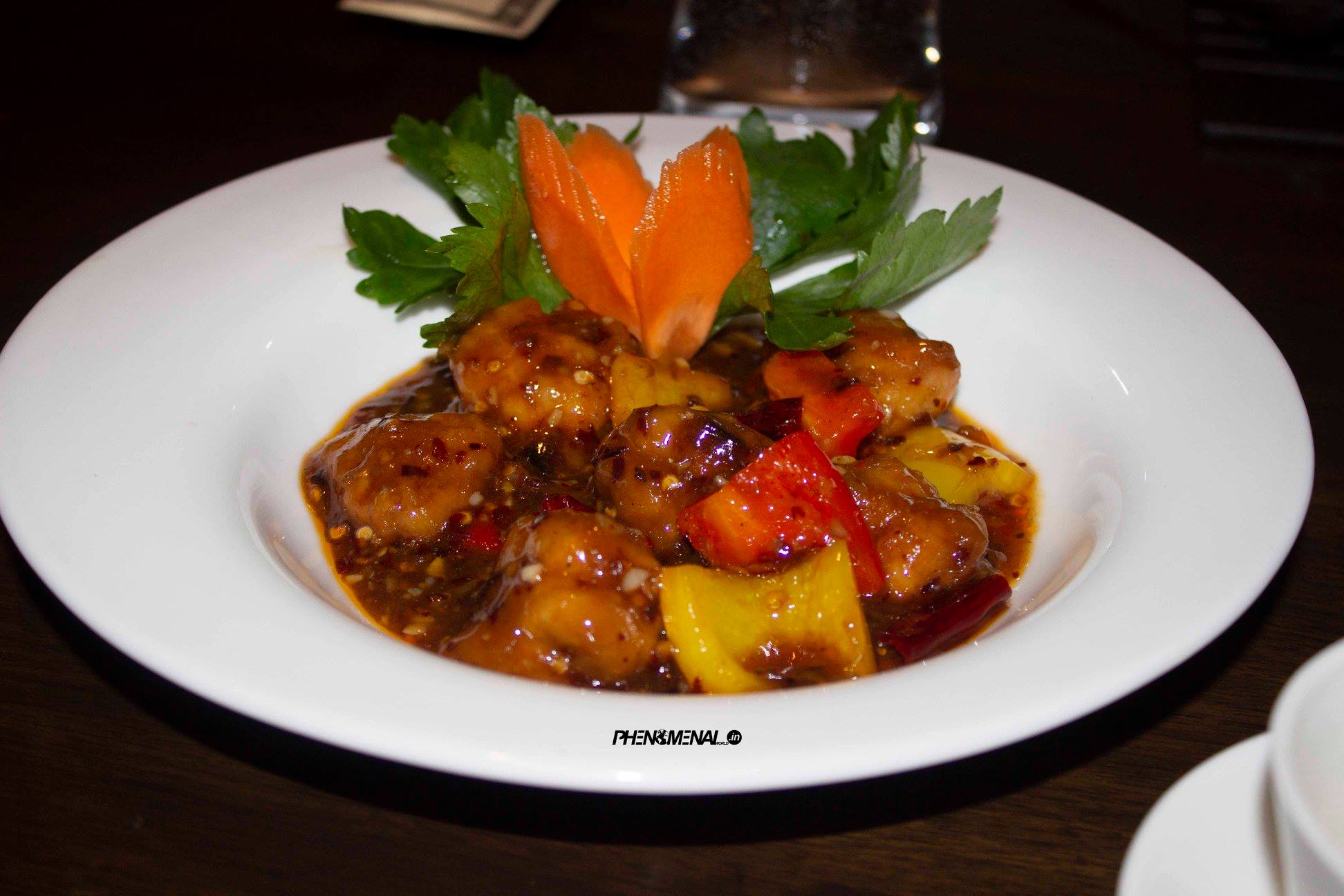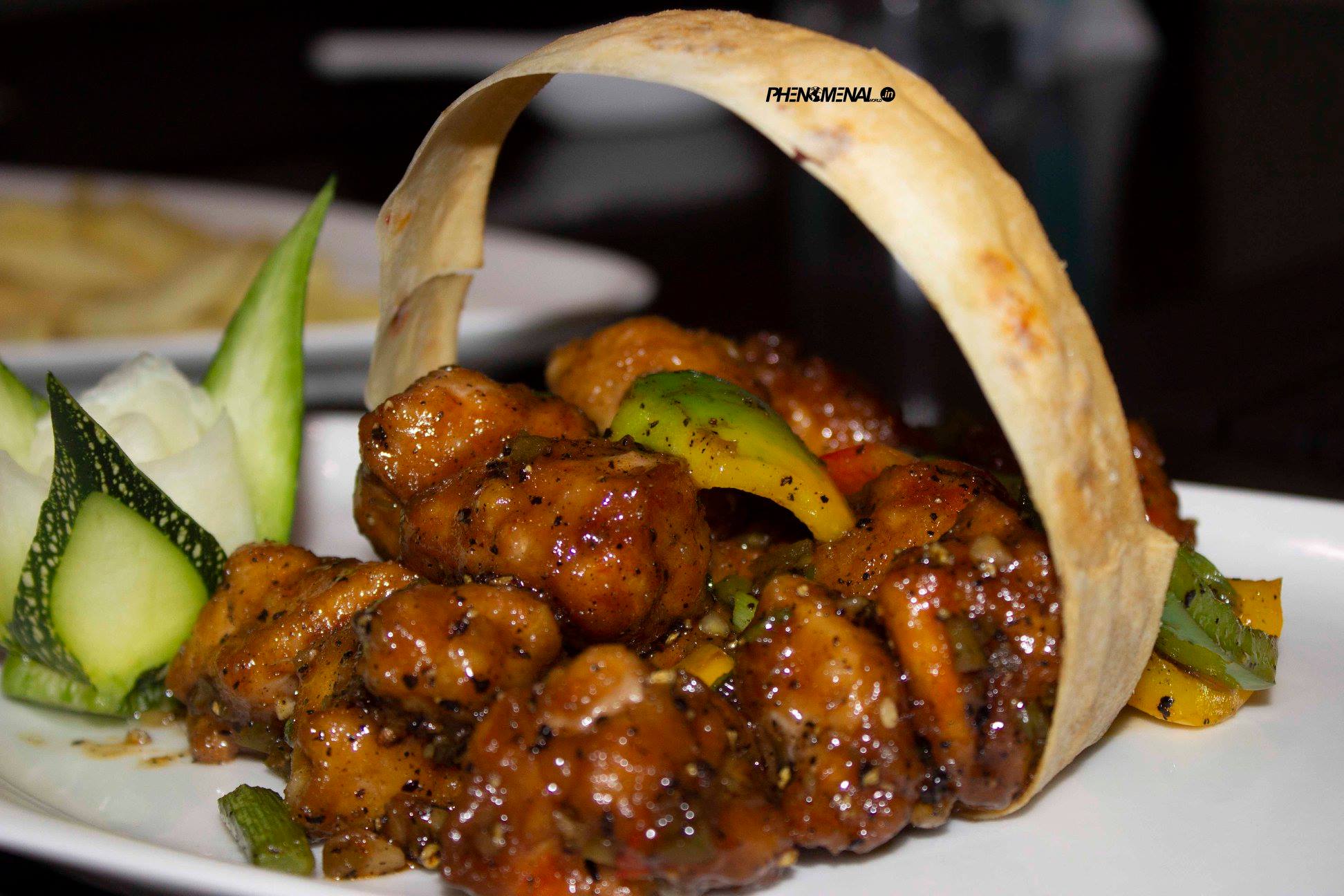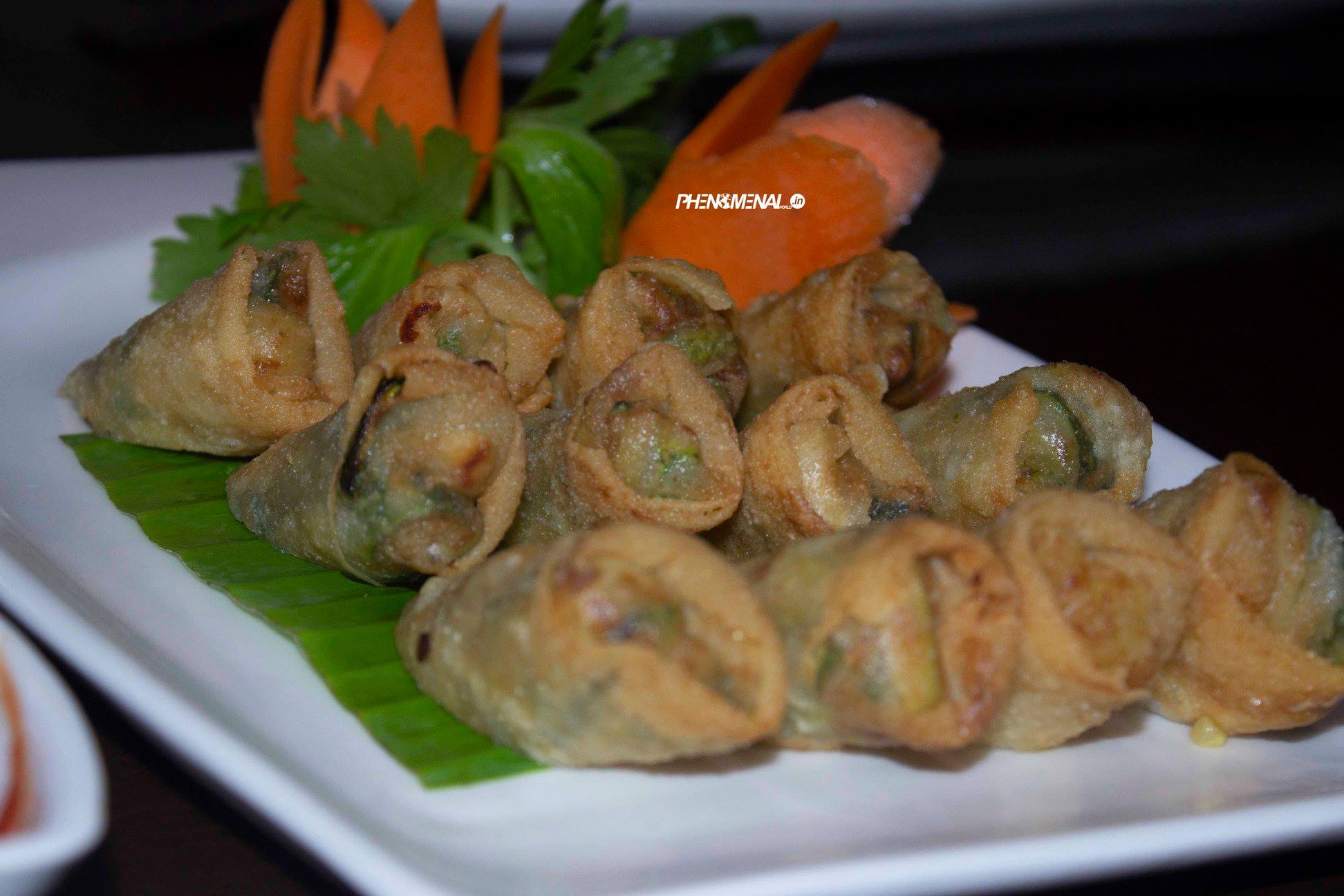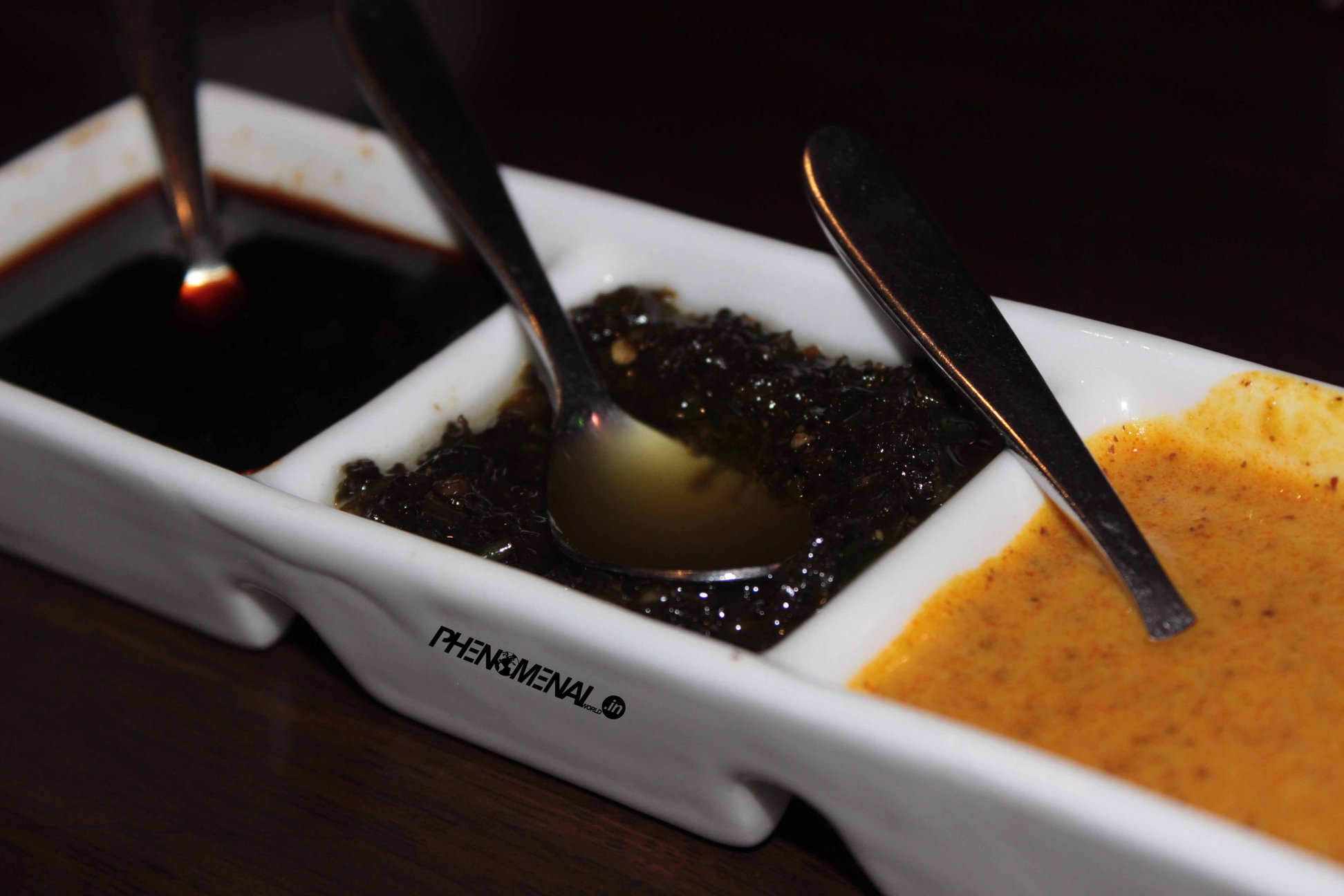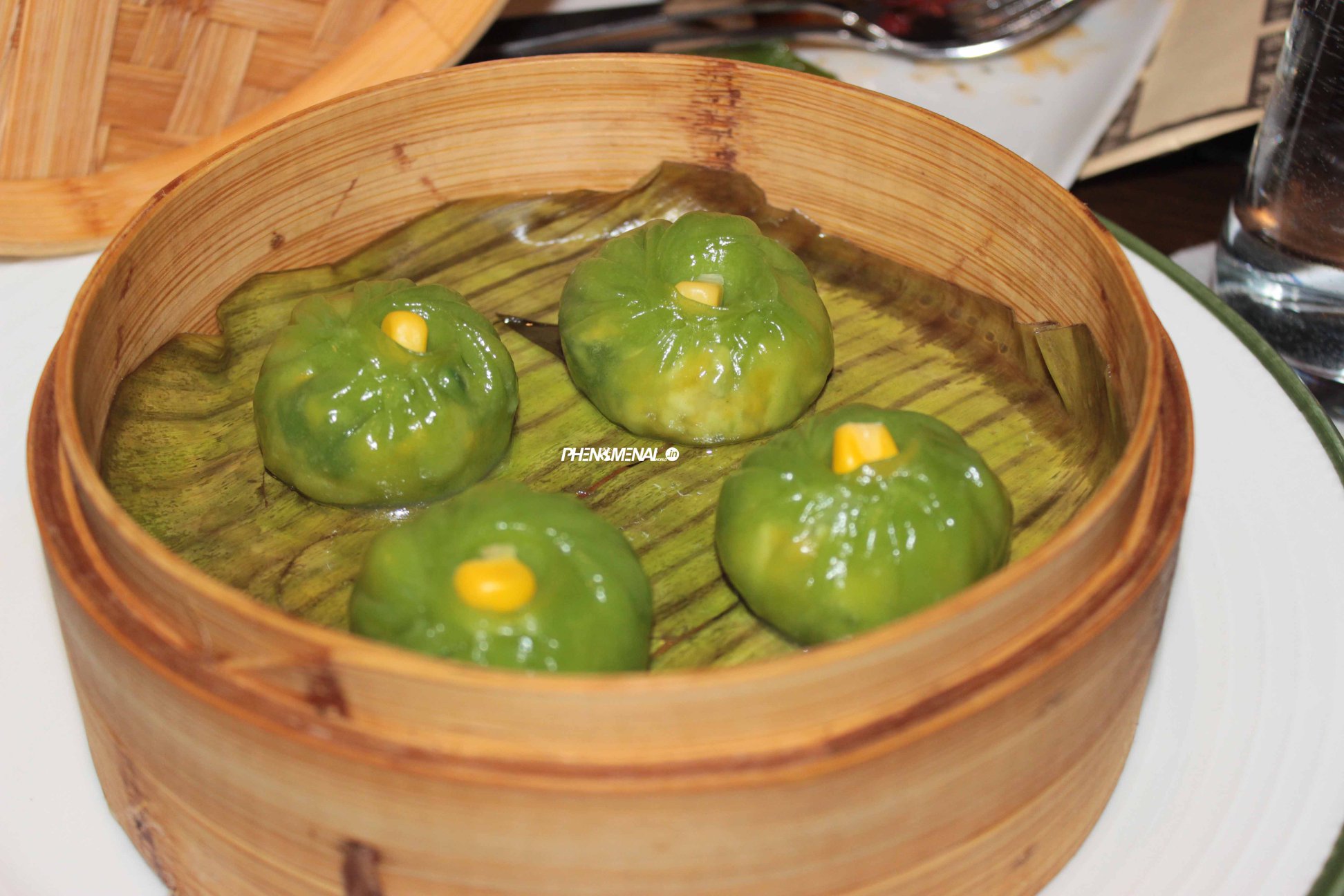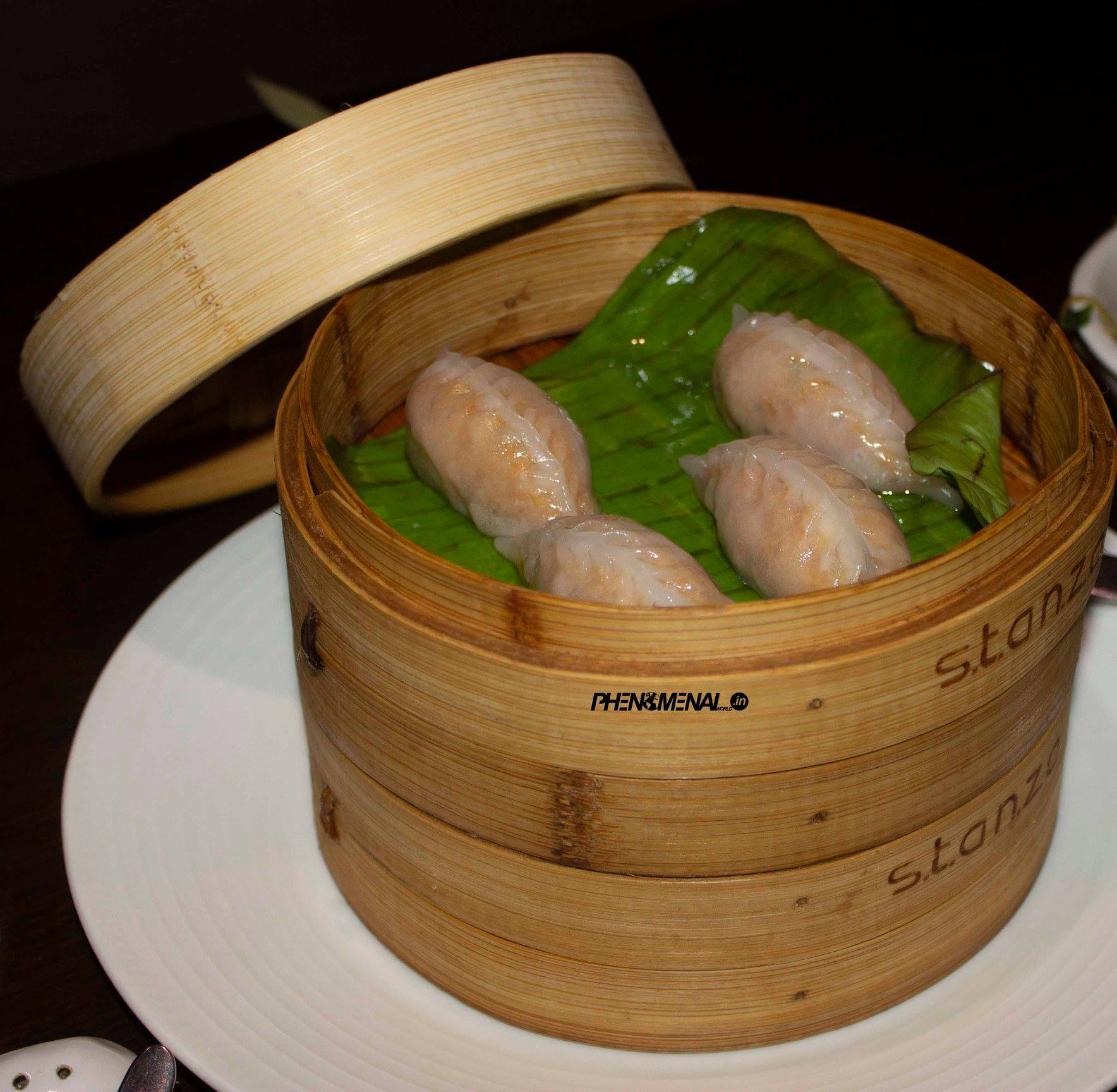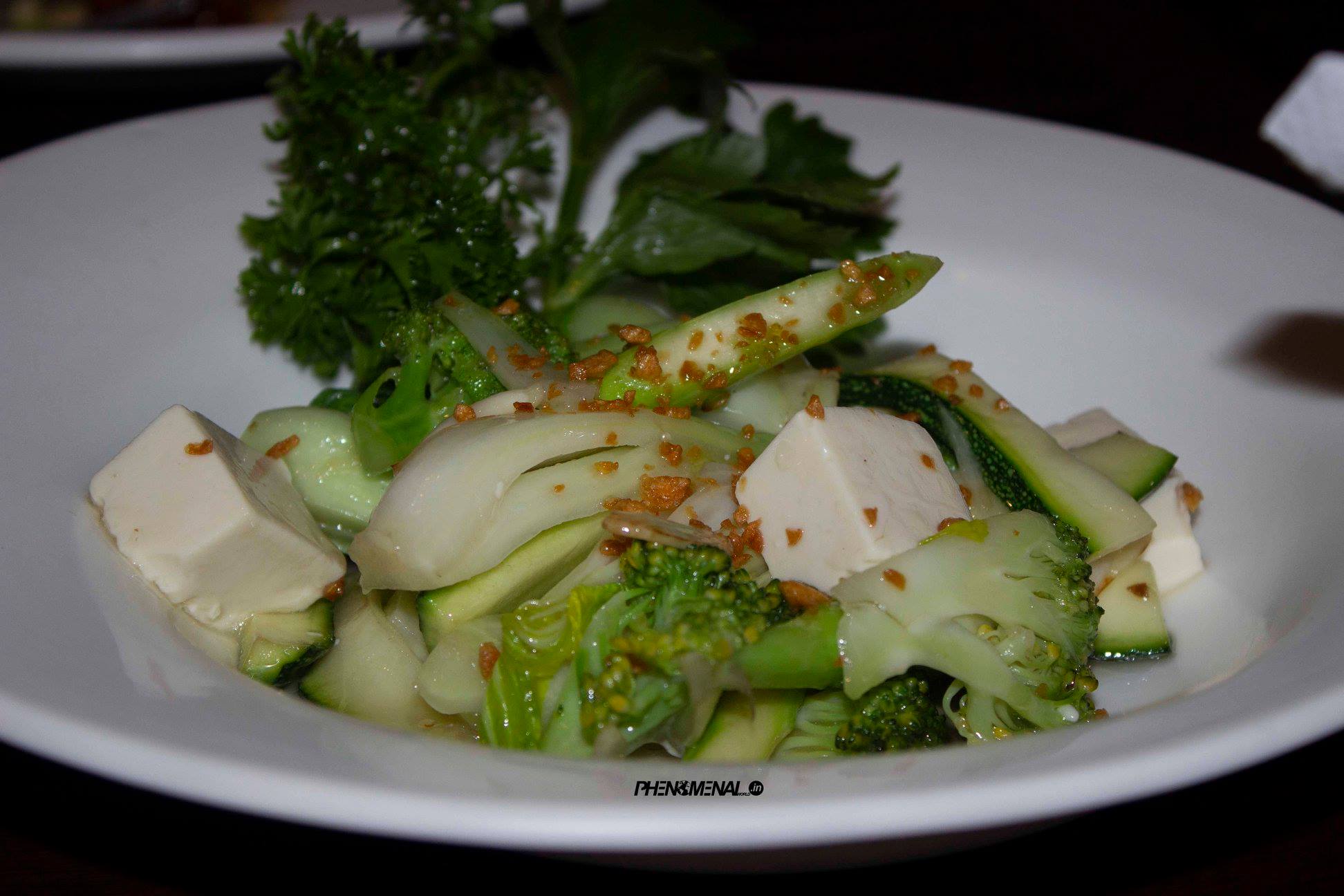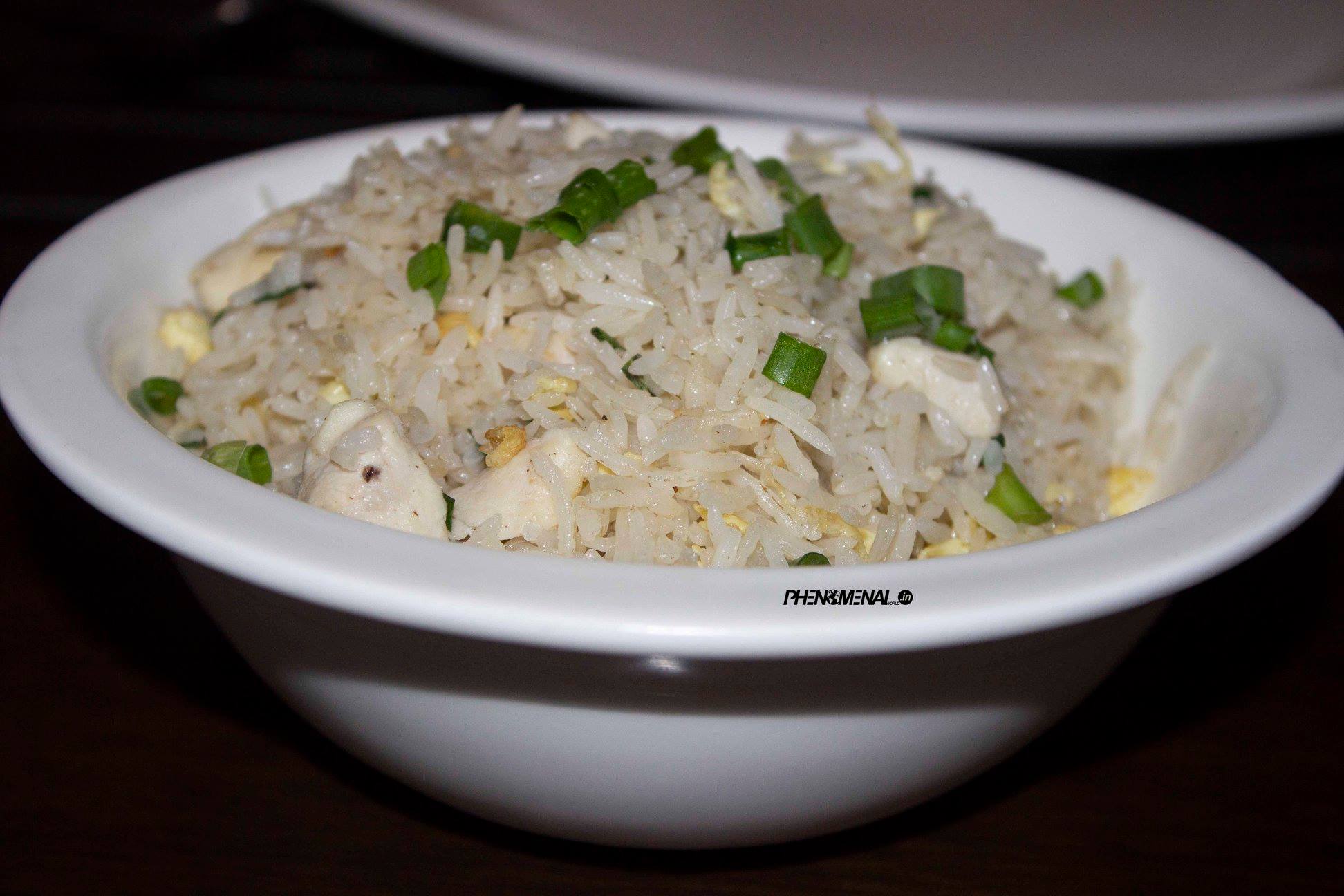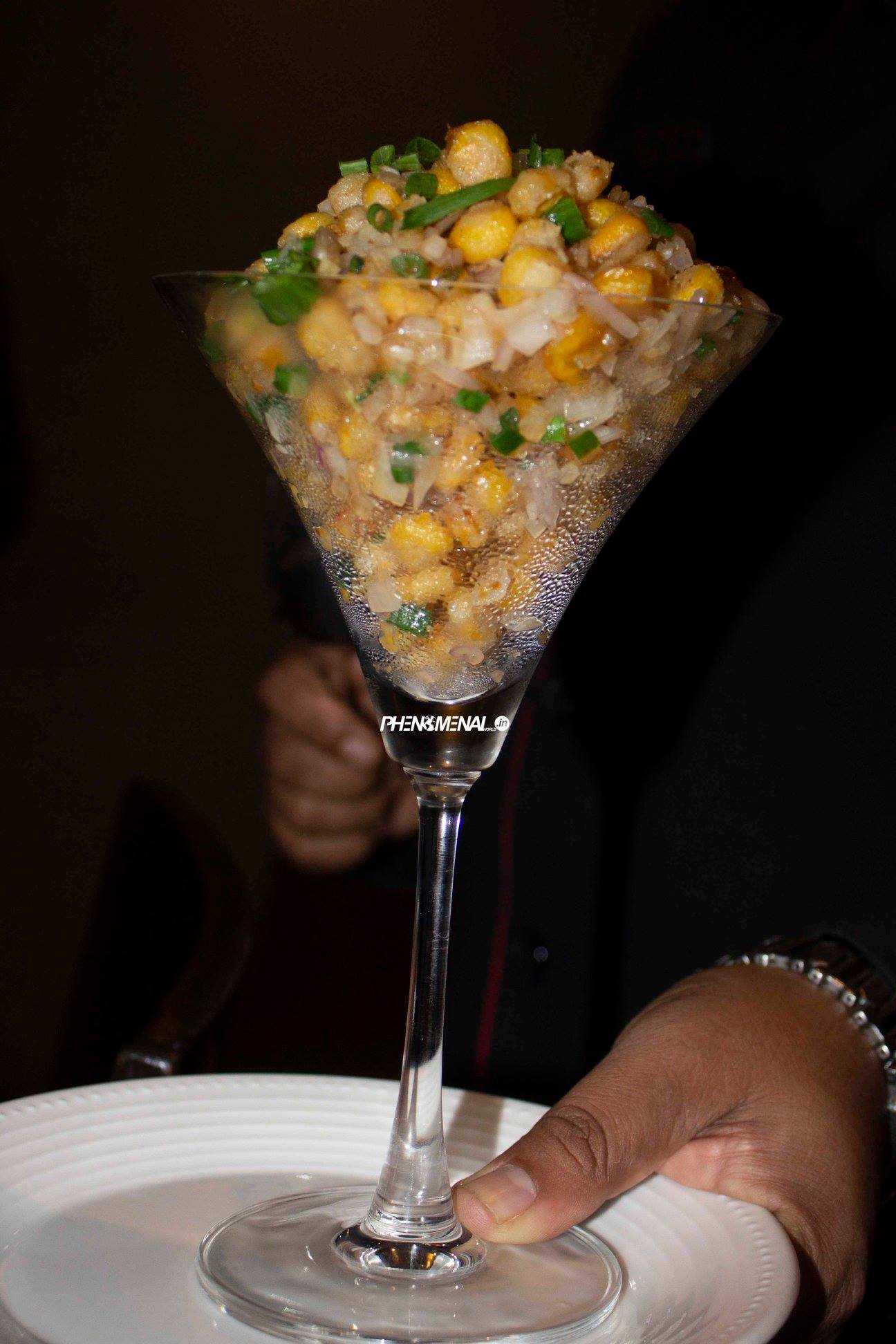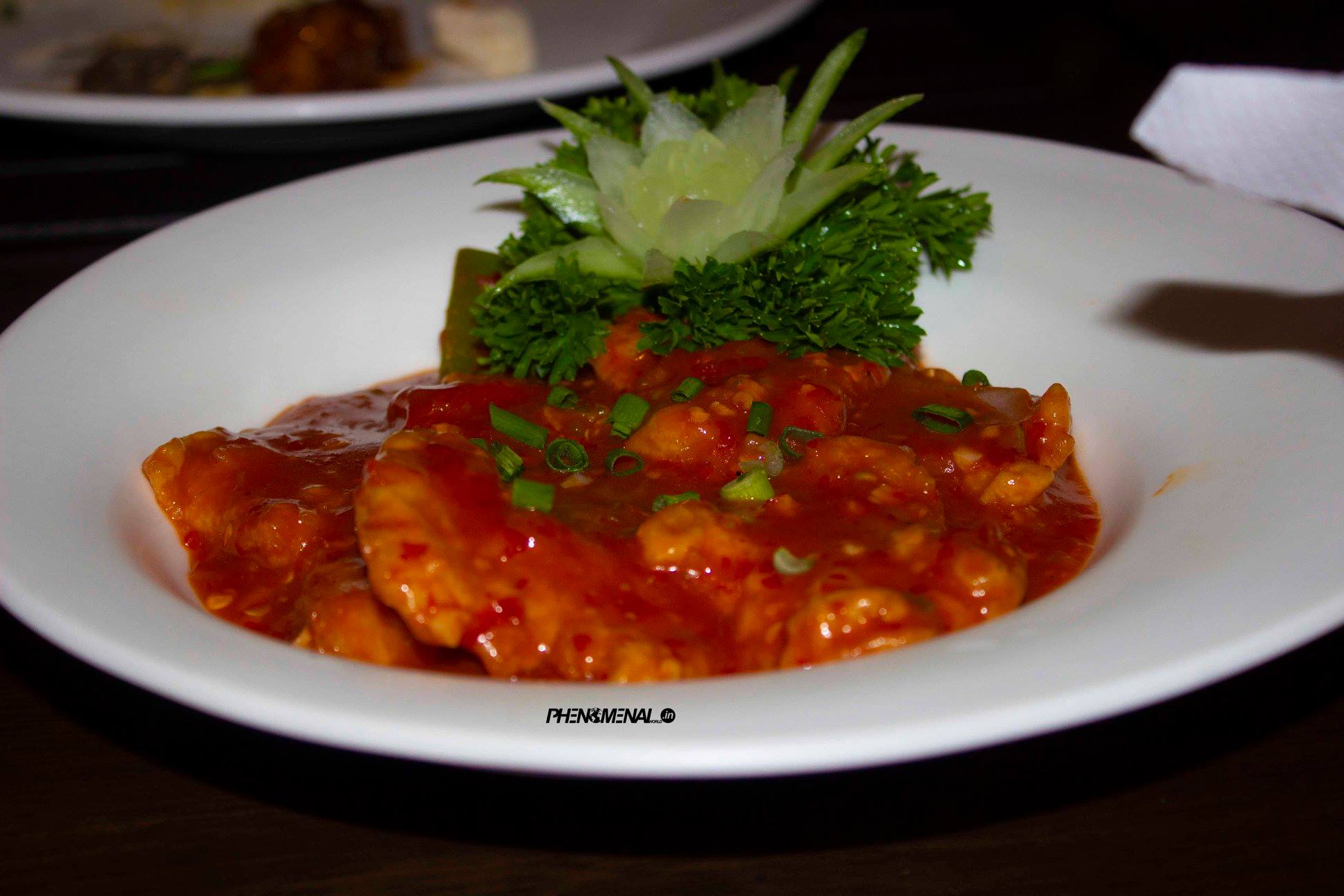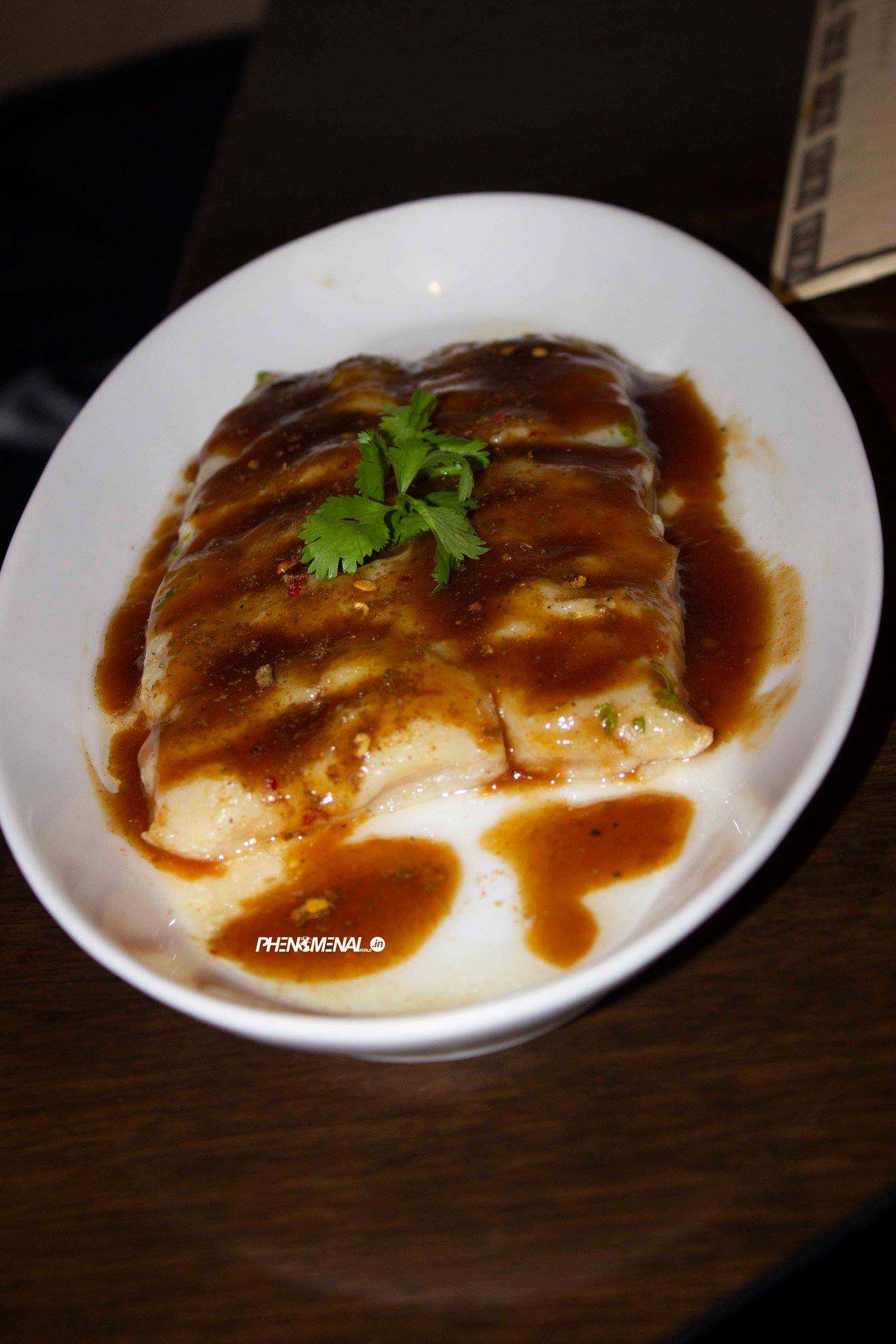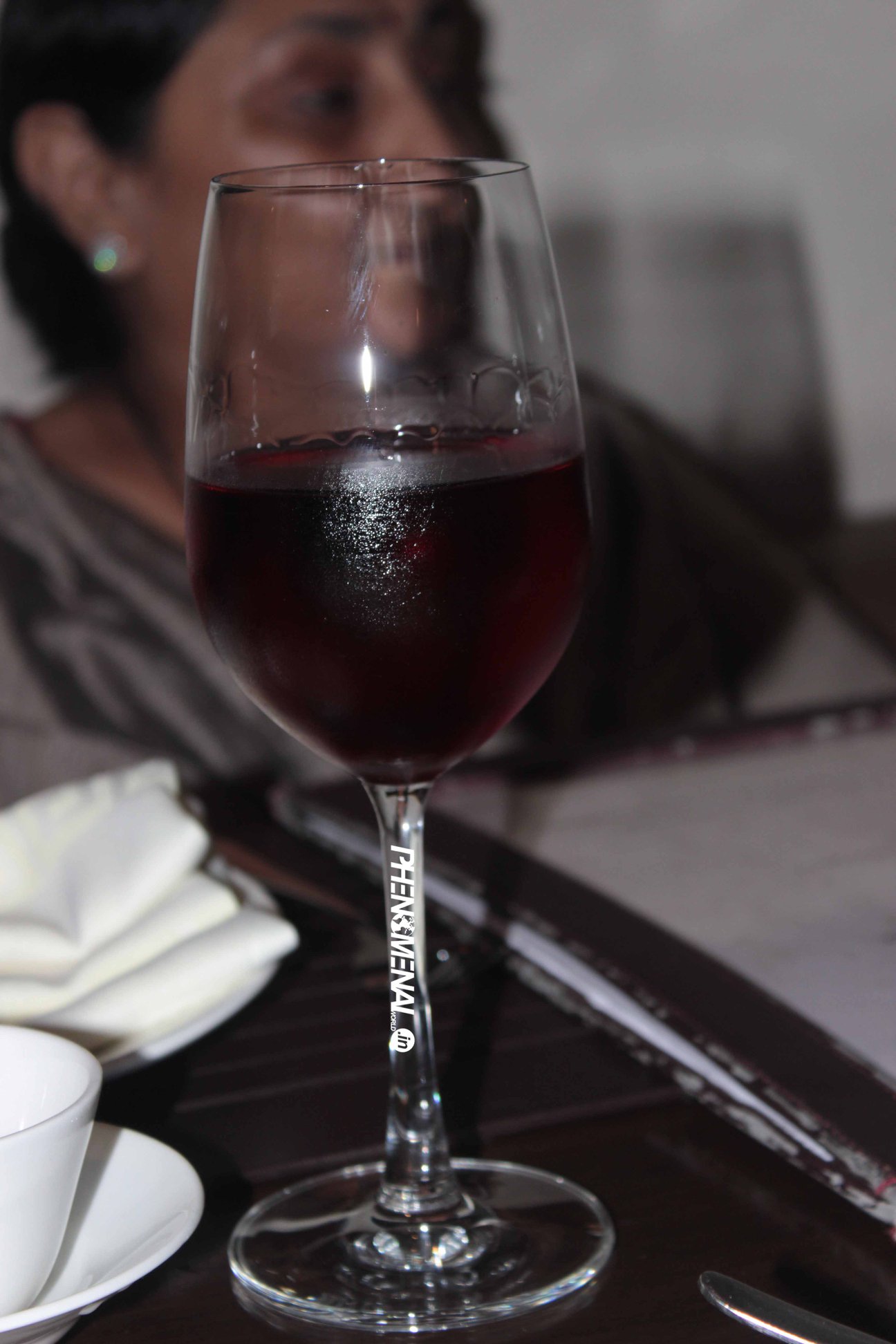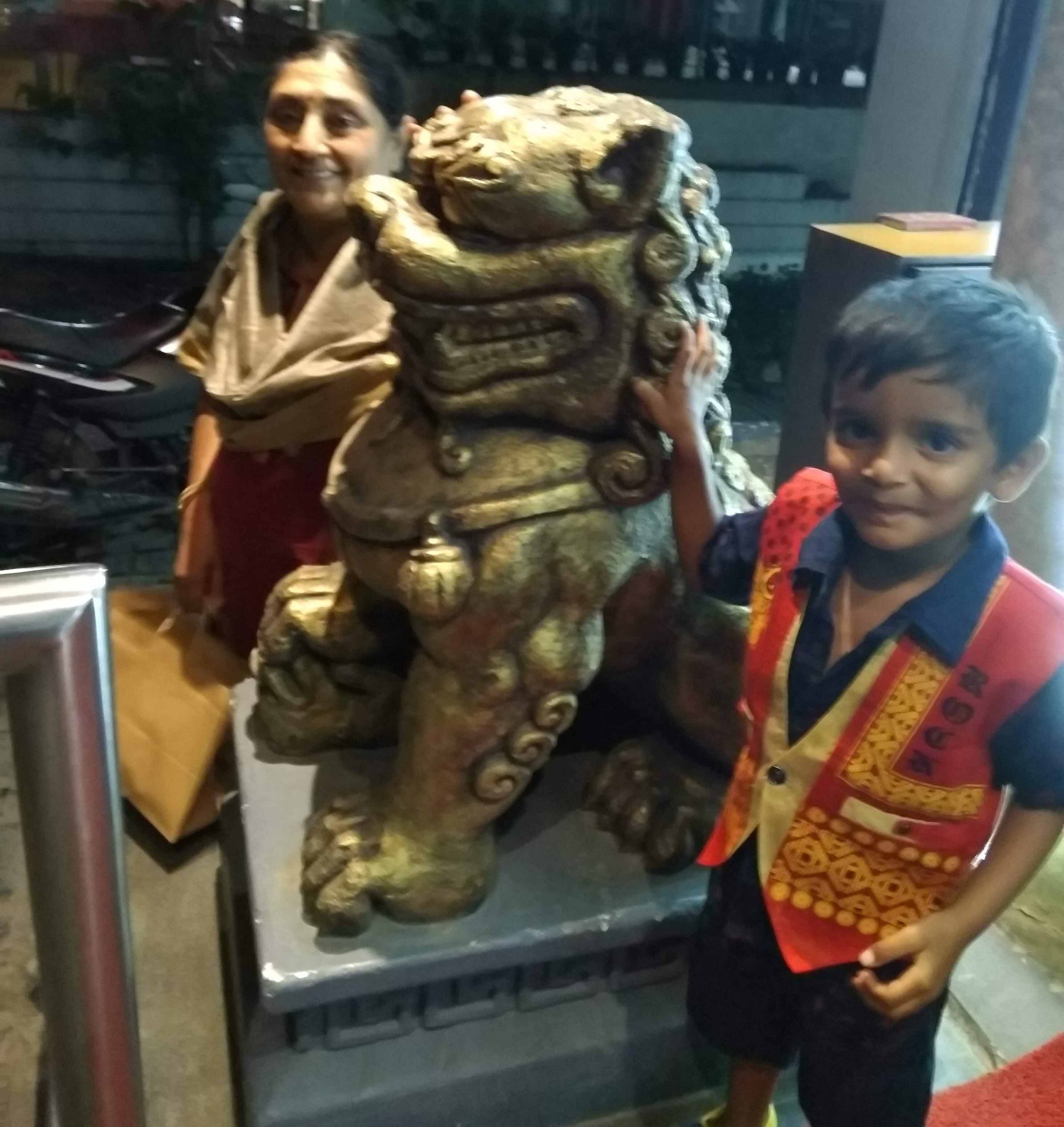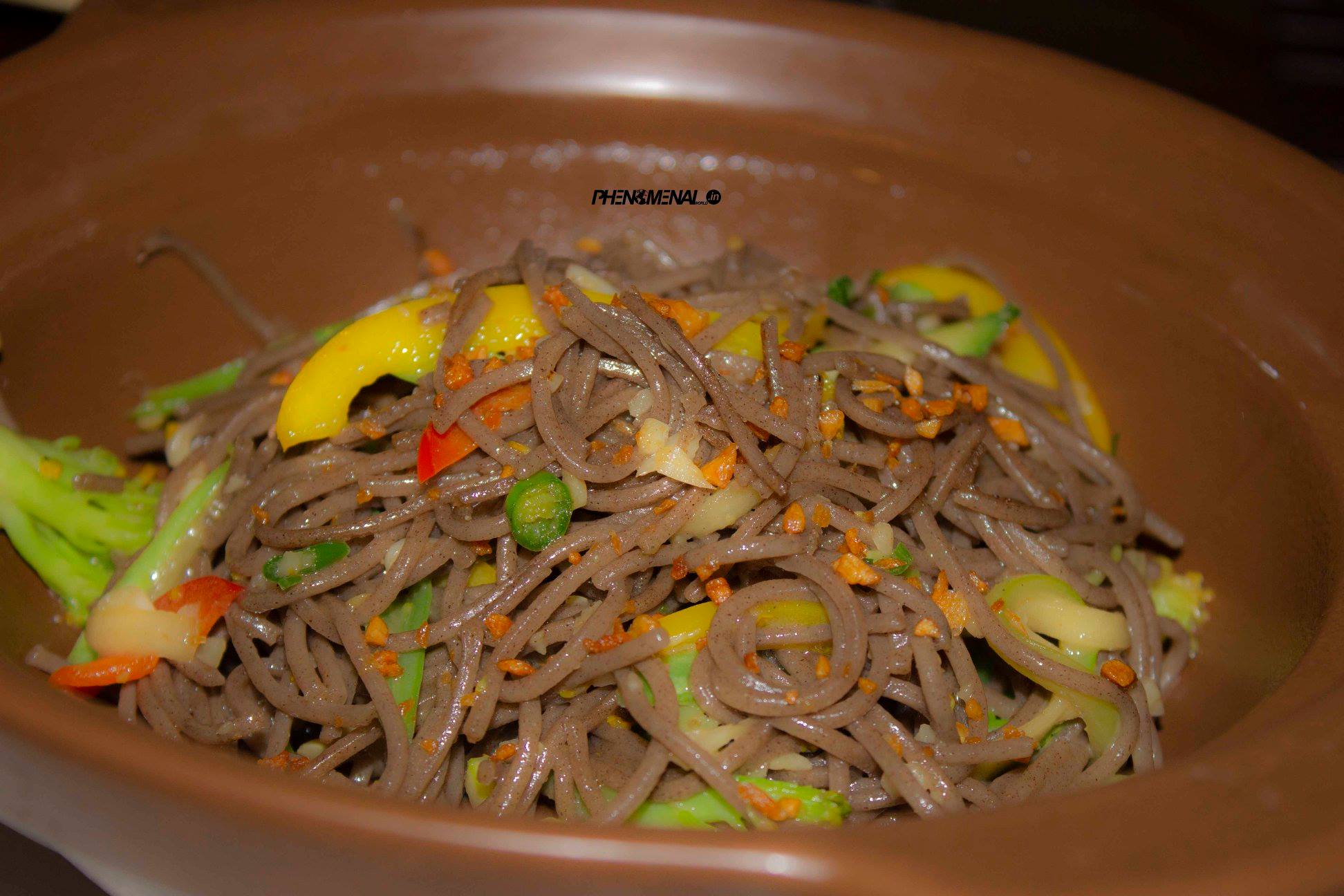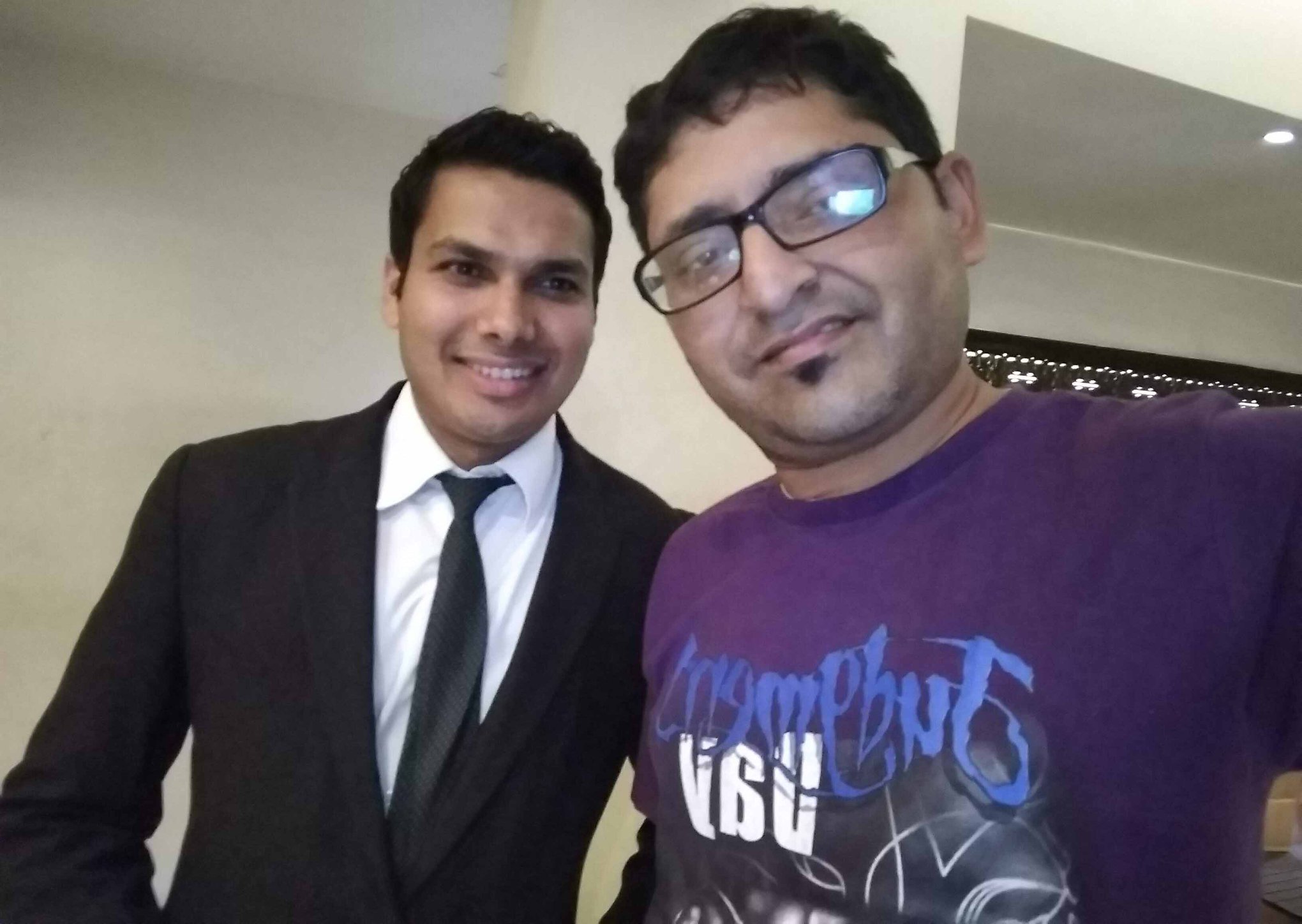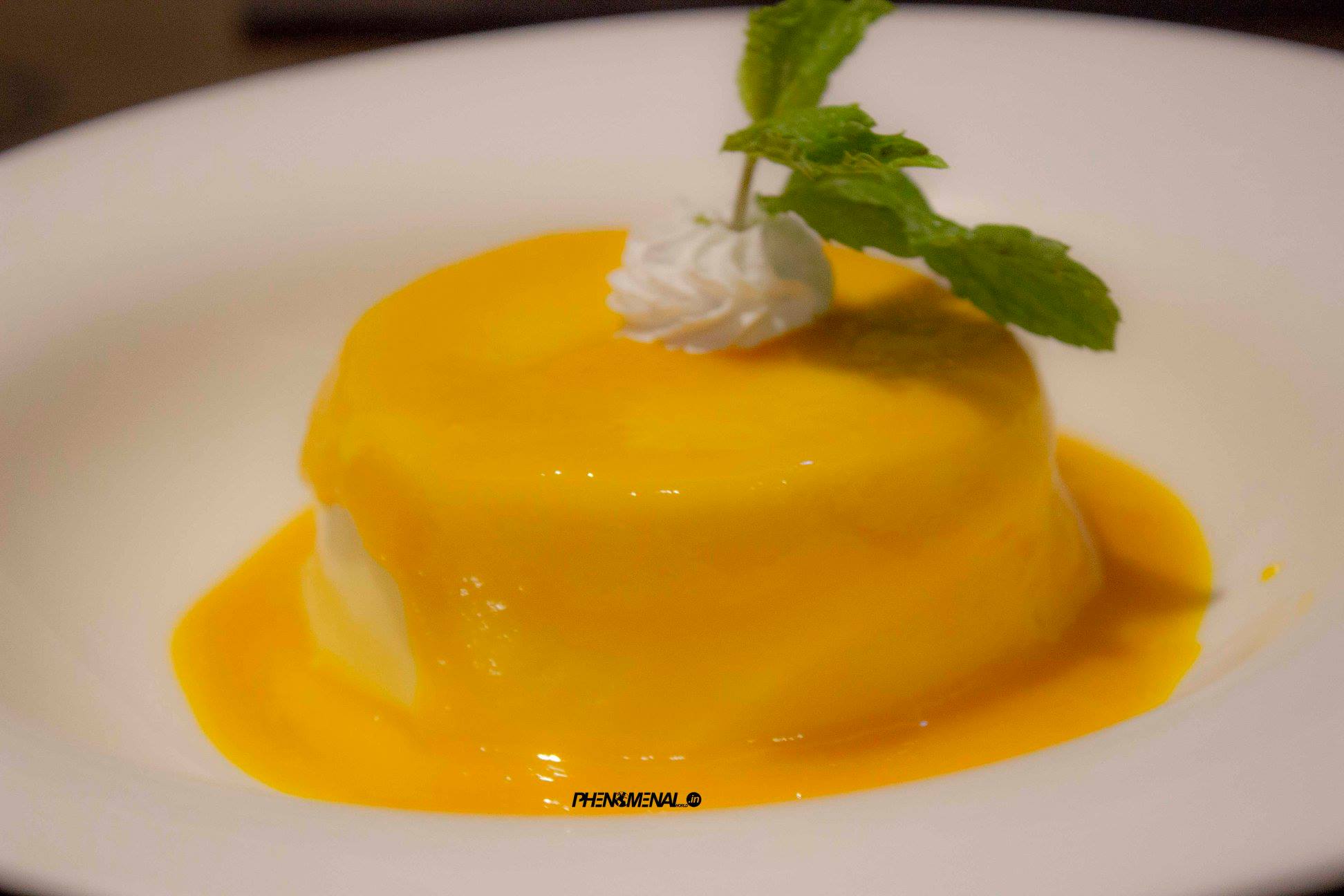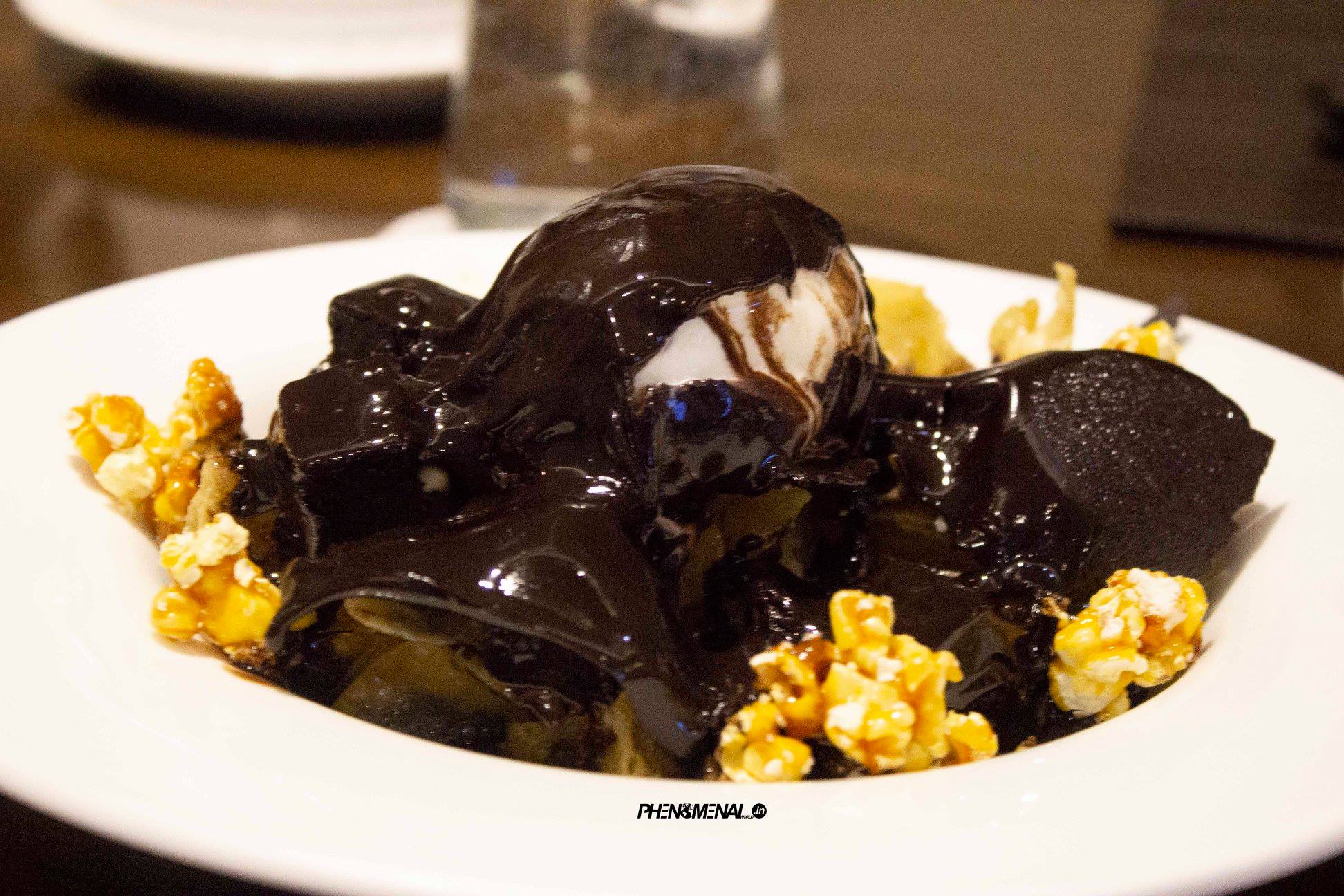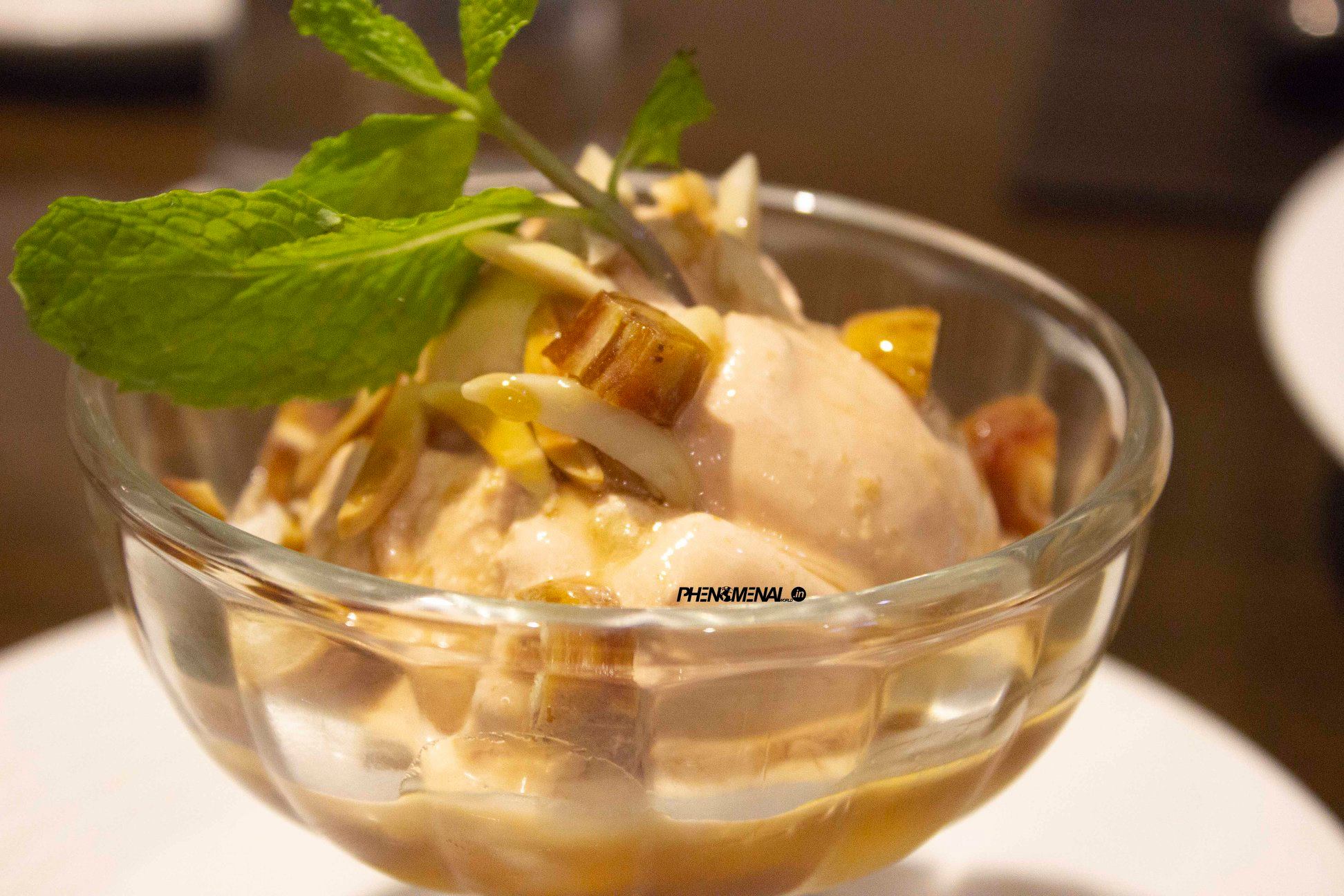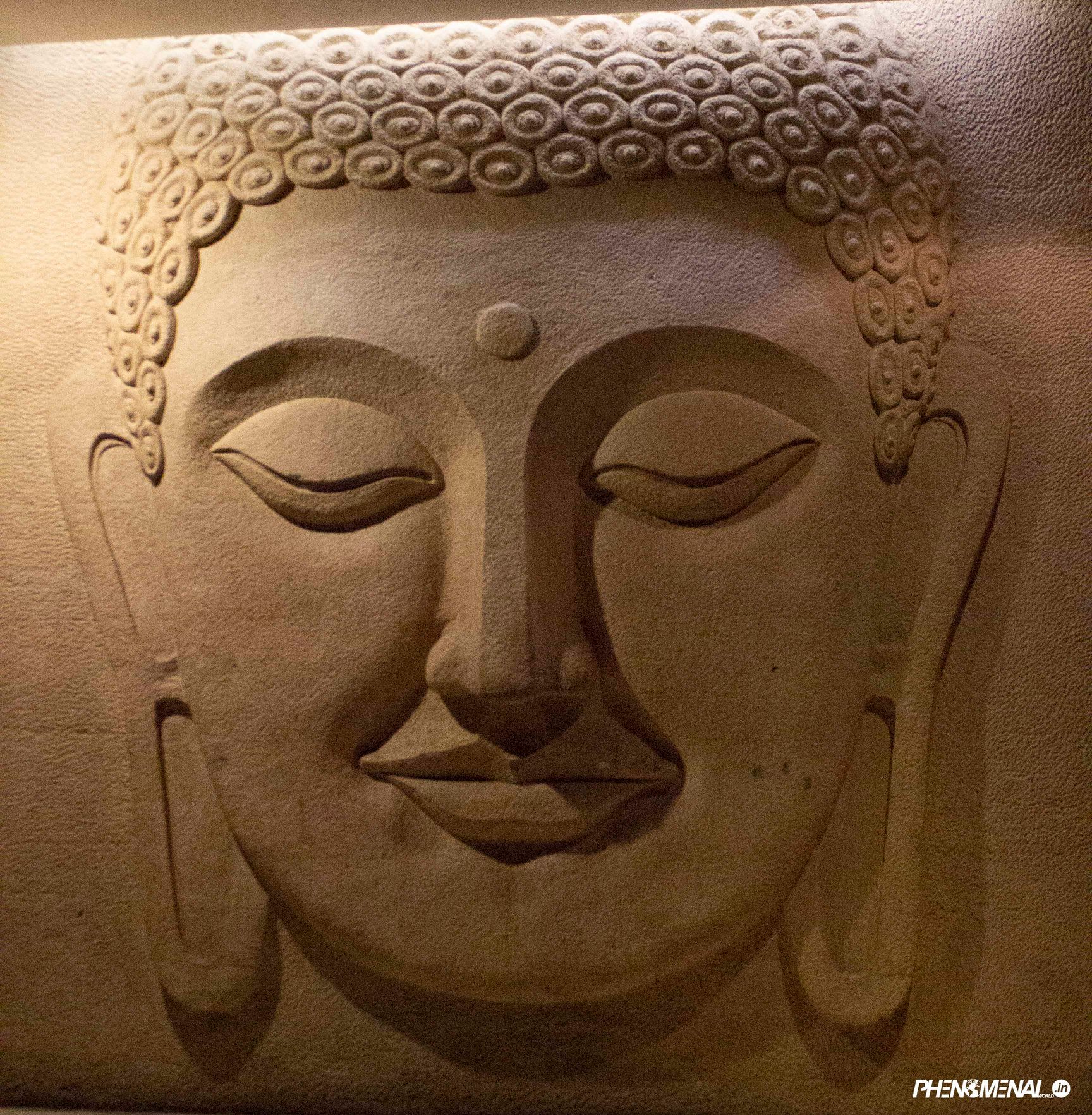 Rating