**Click on photos for full resolution**
#selfpaid #phenomenalworld
"We are all prisoners of hunger aren't we. The cravings make us travel places and sometime brings us to weird places and food."
Well this place isn't weird but the ambiance sure is interesting. The  whole theme of the restaurant is modeled on a prison with the waiting staff wearing prisoners attires and the main staff wearing the jailors uniforms. The entrance of the hotel looks like that of Central Jail.   Last but not the least, this is a pure veg (with options for Jains) restaurant !!
There was a bit of wait for getting a table. This we spent taking snaps of ourselves and the place. Once we were seated, the jail cells were all taken, the jailor came for the orders.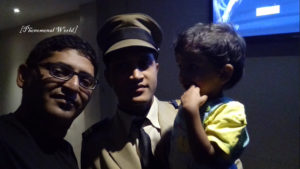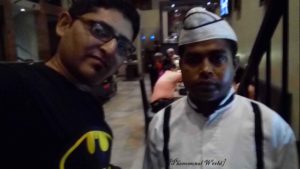 The first course was Mexican Corn Soup with Cheese balls. The Mexican corn soup was exquisite with a good flavor of cheddar cheese and cream served with tortilla chips .  A definite #musthave. For those with cravings for tanginess the Mongolian soup is good as well which has a flavor of lemon grass and the earthiness of the shitake mushroom.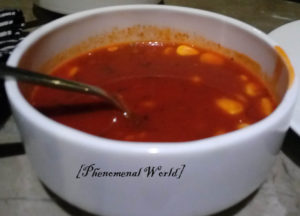 The cheese balls were how I liked it. Gooeey and oozing with cheese and a bit spicy. The dips were wonderful compliments that made the cheese balls all the more enjoyable.  Together with the soup this was a beautiful start.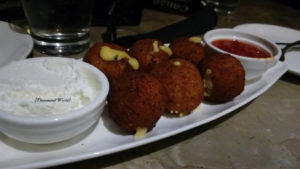 The Lasagna Mexicana was a good dish and had a good cheesy flavor. The gravy was packed with flavor with hints of cinnamon and a good taste of paprika. Mexican indeed
Amristsari chole was good with mild spices and a creamy texture. The Amritsari kulcha was average. The kulcha could have been a little more soft and had more dry spices.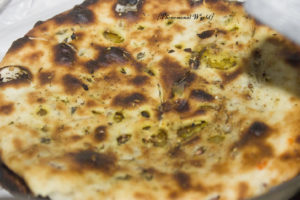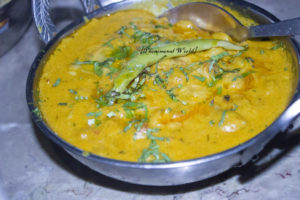 The baked rosogulla was a good end to the fancy gallows affair.  Just right in terms of sweetness. One of my favourite desserts among the plenty I have had. Definitely to be tried.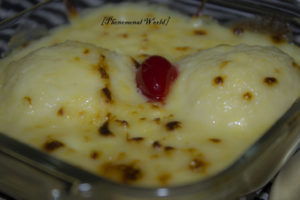 Although on a slightly expensive side it definitely is worth the money considering the quality and experience of being behind the bar
What happens when a person becomes too hungry and has no money to pay the bill?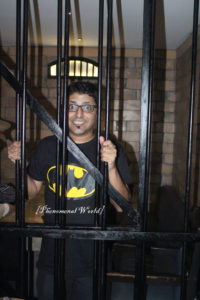 Locate them
Linked to ABC Wednesday(F) with Food in the Gallows