Phenomenal World was part of a new launch by SDU Winery for their Winemaker Selection as well as the Reserva Chardonnay.
SDU Wines was a dream started by Shambhavi Hingorani and the vineyard is situated along the back roads of Nandi Hills, Bangalore, Karnataka. I have had the Reserva Syrah and the Deva before and they were some really good Indian wines for the price available.
This was an exclusive tasting event for select bloggers and media only. We tasted the La Reserva Chardonnay and the Wine Makers Selection.
Of course we follwed the 5S (See, Swirl, Sniff, Sip and Savor) method for tasting the wine.
Andrea Valentinuzzi the Wine Maker for SDU and Karishma the asst marketing manager gave us great insights on his premise for making wine as well as the difficulties he faces in India in making and distributing these wines. The passion that he has for wine making shows in his way he explains it with emotions running high
Reserva Chardonnay – Made with 100% Chardonnay grapes. On the palate, this was light and fruity with good citrusy notes. It paired really well with the salt cured cheese. Will pair well with Asian & continental cuisines – cheese salad, grilled asparagus with a creamy sauce, rich Indian dishes, spicy barbecued meats and the likes of Caesar salad. I was suggested a combination of Chitrana (lemon rice) with this by an Oenophile !! Loking forward to that combo 😀
Serving Tips – 10C – 12C (C – Centigrade)
Alcohol – 12.5%v/v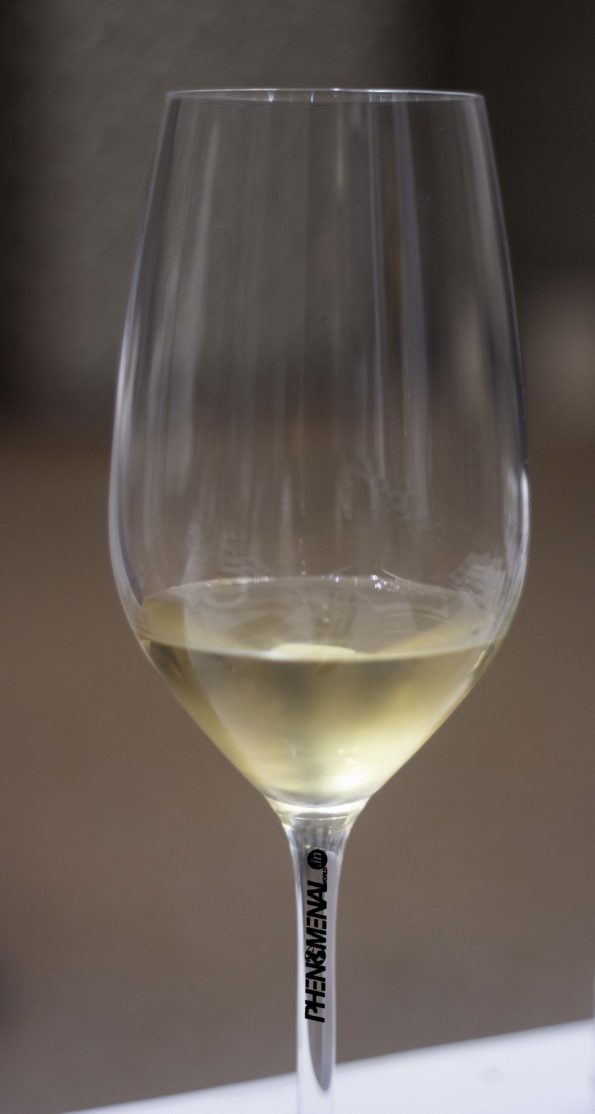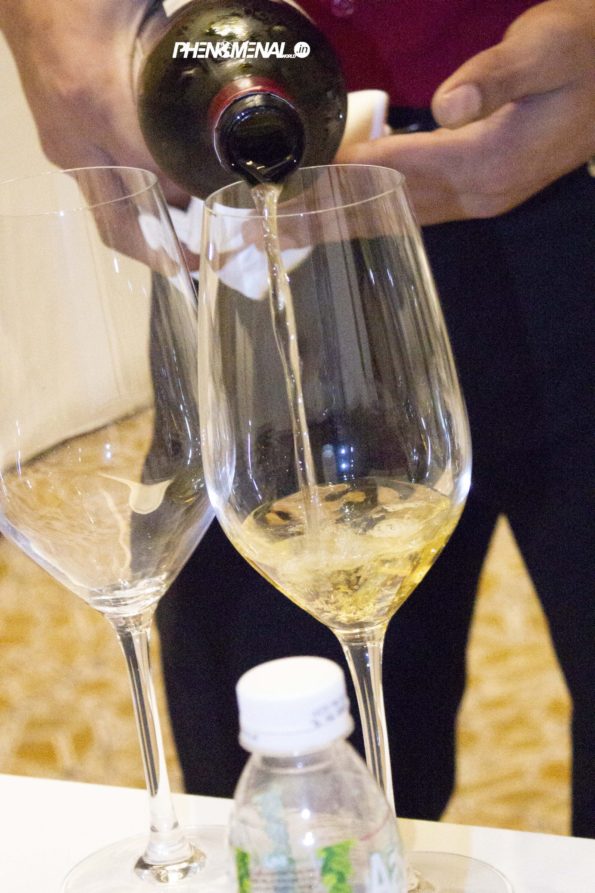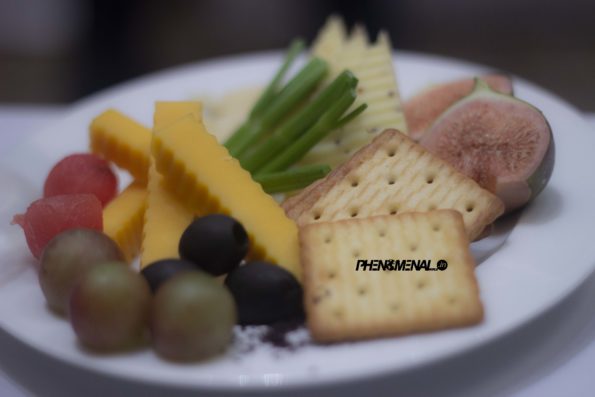 Wine Makers Selection – The grapes are chosen with care to give the best of flavors and the wine is barelled for 12 months. After this it is further aged in bottles for 6 months. This is limited edition (only 1000 bottles) and not easily available. Made from made from Sangiovese, Shiraz & Cabernet Sauvignon grap varieties. On the palate this deep ruby red, medium-bodied wine has flavours of the best vintage grapes and subtle spices. The mouthfeel is rich with fine-grained French oak showing on the palate with silky integrated tannins, leading to a satisfying smooth finish. Will go well with heavy dishes that has lots of protein and fat. I was told that Davangere Benne Dosa (butter dosa) will be a beautiful combination with this.. I got to try that one
Serving Tips: 16C-18C (room temperature)
Important Note – Room temperature does not mean Indian conditions of 35C.
Alcohol – 14% v/v
Thanks to the SDU team Karisma and wine maker Andrea Valentinuzzi for taking us through their vision and passion.