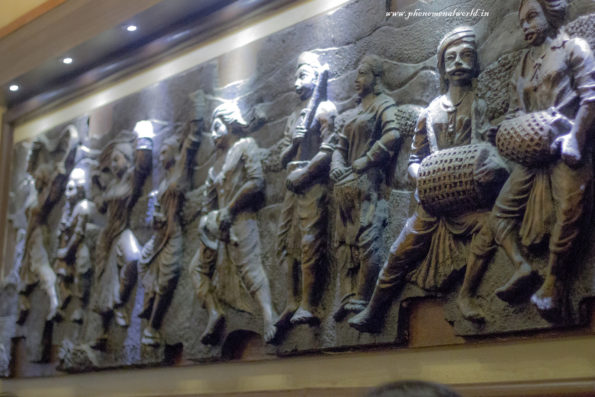 Went to the Kollapuris Jayanagar branch with my family. I have always been a fan of savji cuisine right from my engg days Huballi. There was this mess called Radhika which made extraordinary mutton chops to be had with rice.  This is to be tasted to be believed.  Absolutely unparalleled!!  Anyway zooming to the present, I was very excited to see this restaurant serving savji cuisine and was waiting for an opportunity to try it.
Savji cusine is known for their fiery food as Savji's are known for their fiery temper. We had a saying related to never  ever under estimating the women of this caste, but lets not digress 😉
Savji are masters of spice and non-veg  and its skilfull usage in dishes sets the pulse roaring and the taste buds tingling.  Goat, chicken and fish forms the major part of their cuisine.
We had more starters than the main course.
Starters
Sholay Kabab – Lovely succulent kababs with the burnt smell and taste of the tandoor mixed with the savji spices. This is one of their specialites. It left a lingering taste of the spices and can be quite addictive. Too bad they don't serve beer.
Kollanu Chappees – Savji lamb chappees or chaps as they call it is a specialty of the region and they always get it right. Beautifully cooked button ribs in a fiery spicy marinade. It can make or break you depending on your spice preference. A must have.  It still does not match my memories of the chaps I mentioned before 🙂
Anjal Fish Fry – Average. Nothing about it that stands out but decent all the same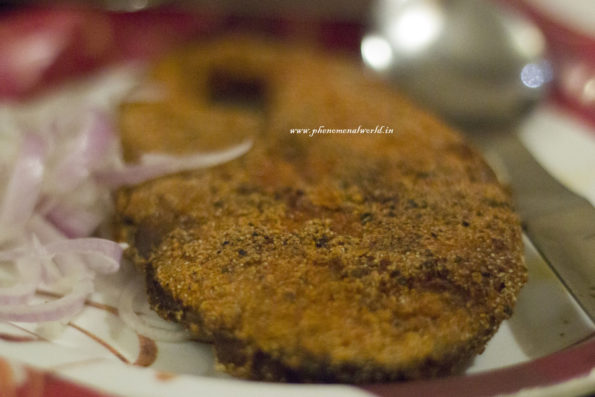 Main Course
Chicken curry and rice – This was ordered as a relief to the spicy food that came before. It was made well with good flavor. As comfy as eating at home
The service wasn't exactly spiffy and it took a while for the food.  We were served cold chicken by the time it reached the table but after I spoke to the staff they changed and brought a hot one ( I hope they didn't spit in it 😀 ) The staff need to buck-up when it's crowded.
Overall a good experience with the bill not burning a hole in the pocket.
Find them on Zomato
Linked to ABC Wednesday(H) with HOT!!