Succulent Ribs marinated and grilled with secret spices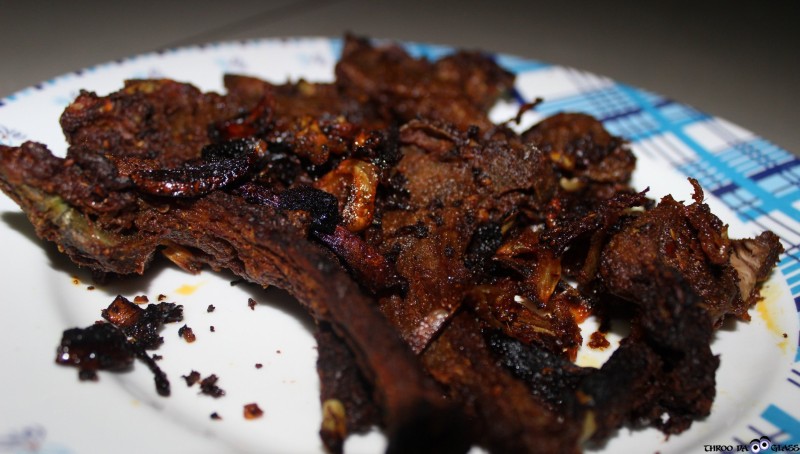 Mutton ribs marinated overnight with cayenne pepper, cinnamon, clove, nutmeg, pepper, sea salt, lemon, a little sugar, red wine(port) and olive oil. Grilled in the oven for about 15 mins each side.
For the veggies, the same can be done with Paneer cubes(cottage cheese) but need not be marinated overnight. 2 hrs will do.
Written for the A to Z 2014 Challenge for S.  Also part of April UBC and ABC Wednesday with Ordering in the mind and creating @ home For more memes click here
Previous
Extraordinary and Exciting Experiences
Jalapenos – A Twist in the Taste
Oats – Interesting Ways to Eat