Phenomenal world eats the angry whopper burger by Burger King, a new limited edition introduction. Why limited edition? This is available only till 31 May, 2016.  I started off with a much needed cappuccino (Sunday 11:00 is early morning for me) and interacting with the other foodies who were also present for the tasting…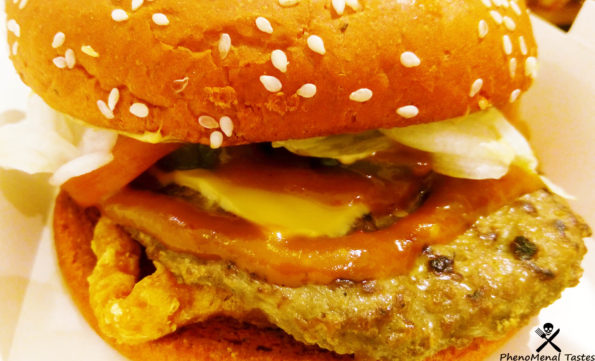 The burger as the name justifies looks ANGRY. It is this red color bun that covers the patty, lettuce and all of the good stuff. How do they get this red color? During the baking itself, the spices and beetroot juice is introduced to get the red color. It is this that is the main spice or heat. The patty remains the same and along with some spicy crunchy onion rings, chipotle sauce, habanero chillies and jalapenos, they work smoothly to give the overall spice which is wholesome and fun. The cheese and mayo gives the needed contrast. It may be a notch below for us Indians who are used to more spicy food but it does the job well in other countries.
Interestingly the name comes from a volcano explorer (yeah there are people like that, interesting occupation no?) who goes into volcanoes into the fiery depths. The chicken fries were ok but better than the popcorn disaster you get elsewhere.  Finally ended with a thick cold flavorful mango shake which was a manna from heaven for the hot afternoon and a satisfying end to a great burger experience…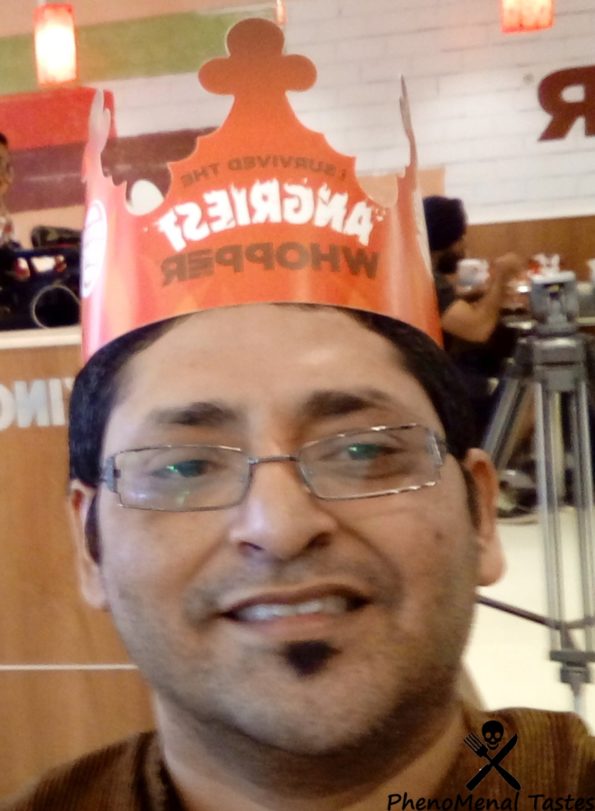 My rating
Ambiance – 3.5/5
Food/drink – 3.5/5
Experience – 3.5/5
As usual I preferred the mutton over the chicken and veg !!
Let me also remind you of what I mentioned before. It is limited edition so grab your angry whoppers before they disappear and you get really angry !
Find them on Zomato

Linked to ABC Wednesday(O) with OUT n OUT