#UBMNammaVeetuSaapaadu #phenomenalworld #phenomenaltastes
About UBN Namma Veetu Saapaadu
A direct translation of Namma Veetu Saapaadu means our home food and it can't get truer than that. A home converted to a lunch home when required, this couple run the eatery with an efficiency and speed one can only experience in awe. Their banter in the local Tamil dialect (sounded like tongue the Mudaliars use) with a singsong tone.
Please book in advance before going (Mobile no 9362947900) and Sunday is for families only ( any group with a lady is a family 🙂 ) Located after Salem in a village called Seenavaram, here is the google map coordinates for it.
The Drive to UBM Namma Veetu Saapadu
This was a trip from Bangalore taken exclusively for gluttony to visit UBM Namma Veetu Saapadu. A foodie friend had visited this place last year and arranged it when a good interest was shown again. So off we went zooming away in his swanky Mercedes SUV. It was a good smooth drive with lots of banter. A total of 284 kms one way from Koramangala. We started around 10 ish and reached at 13:15 just in time for their 1:30 slot. Our slots were already booked a day or two in advance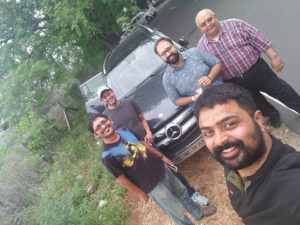 The UBM Namma Veetu Saapadu Food
UBM Namma Veetu Saapaadu, serves a special non-veg lunch and foodies from all over drive here all the way to savor the experience. The banter with the couple and eating at the house cannot be transported or recreated anywhere else.  The lunch is served in huge banana leaves that exactly cover the stone tables where people sit on two sides.A single banana leaf serves two people.  

Before the feast begins the lady puts the sacred kumkum on all the customers' forehead.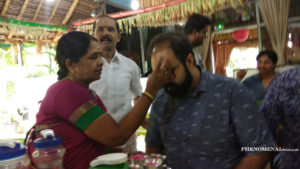 Both the couples treat the customers as their own children and all of us are  fed thoroughly.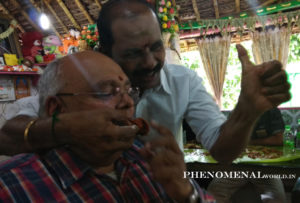 Now the food. You name it and it's there. Think South Indian and typical Tamil cuisines.  Lets list those 20 + items shall we?
Chicken (7-8 types)
Mutton (3-4 types)
Turkey
Fish fry
Fish curry with cocum tamarind
Pigeon
Egg Roast
Raktha poriyal ( a vegetable fry made with mutton blood)
Biryani
Rice
Curd
Rasam
Pickle
Homemade Gulkand (a sweet made of rose petals and commonly found in meetha pan)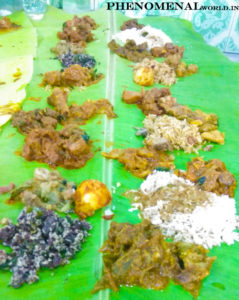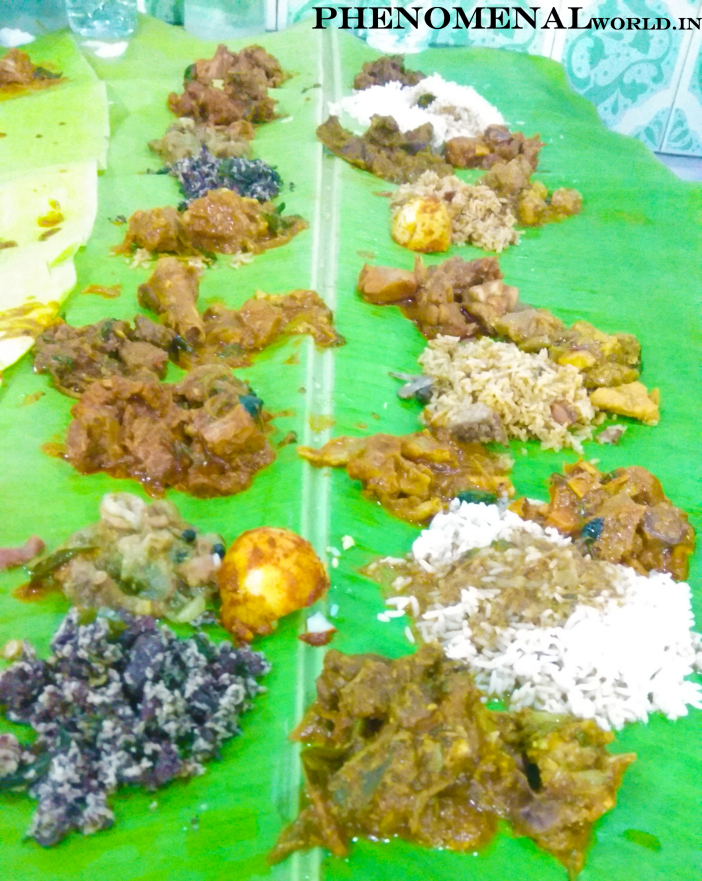 Most of the items are on the spicy side but the gulkand and curd is  a fitting end that calms down the stomach and the heat. You can have this as much as your filled belly allows you. If you are a vegetarian, don't even bother.. This ain't so place for vegetarians.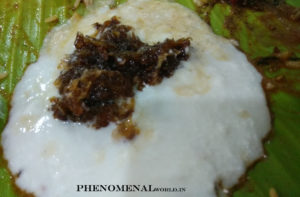 Did you know drinking water never really tones down the heat or spice?  It is dairy products that minimizes to an extent the heat of the capaicin from chillies especially milk or curd.  People who are sensitive to spicy food take care. A few more snaps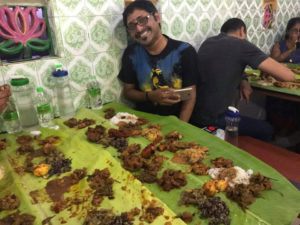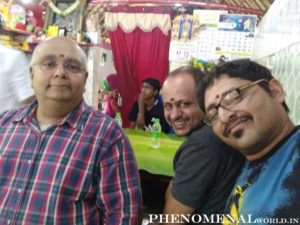 Here's a quick video of the spread
There was a huge line of cars when we stepped out and it shows the kind of crowd these couple commands with their food and conduct.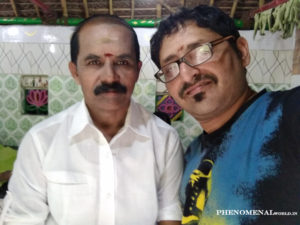 The Experience and Value
The cost is Rs. 550 for unlimited food. However the sheer number of items would challenge even the most hungry or most of the formidable gluttons. True there can be other places which serve better food at cheaper prices. For me though this is one unbelievable and unforgettable experience….Why? because it is not one particular thing that makes it special but the whole of it. If you try dissecting or analysing what made it fun, it is a foolish exercise.
For me it's not about the food alone but the  house turned into a feasting place, the banter with the couple, the mock anger when we made fun of each other, to see them behave with the other customers, the food along with the 500 + kms drive with like minded friends solely for food made it a thrilling experience.
My Rating
Food 5/5
Service 5/5
VFM and Experience  5/5
The views expressed are my own and let me assure you the couple do not need any further promotion to their thriving business.