YOUR TEXT OR IMG HERE
Phenomenal World recently sampled premium spirits by Unibev. I have seen the Laffaire in shops, but brandy not being my usual drink, I always had my eyes on new whisky. Whiskey has always my verre of choice though I do taste other kinds when the moments are right. Check out some of my posts on whiskey  and the launch of a new brandy. Select  Phenomenal Drinks from the menu for some stories on really good drinks.
Note – This post is only for 18 years and above. Alcohol and People both need Maturity before consumption
---
Let's taste shall we?
Oakton
Barrel Aged Rare Premium Grain Whisky
Blended with upto 18 years old scotch & Matured Indian Malts
Price of about Rs. 1400 in the range of of Blenders or Signature, I kind of enjoyed this drink. Since premium malts with  hints of  dried apricot, walnut, citrus, cloves, honey, toffee, vanilla and cinnamon have been blended, the result is good with a rich complex flavor of mild oak and peat. It has a fruity aftertaste. Best to have it with a dash of water.
Pairing – Goes well with plain crackers, dark chocolates, fruits like pear, apples and even pork ribs. Or just chuck them all and go desi with the indian favourite spicy Peanut Masala. How I make my peanut masala…
Finely chopped onions, ginger, green chillies and tomato (optional).
Add salt to the onions and wait for a minute. The releases the water within the onions. Squeeze out all the water
Mix the rest of the ingredients
Mix lemon or vinegar and salt (only if needed as the onions have salt already).
Add peanuts at the end and give a good stir
You can also run riot adding other items such as mixture, dal.. Adding puffed rice will give you a cousin of bhel puri, add corn flakes for crunch (avoid tomatoes in that case or the flakes will go soggy)
Optional – Red chilli powder or pepper instead of green chillies
Here's a recipe of the famous Kodava Pandi Curry I made at home. 
Segment: Super Premium
Price: ~ Rs. 1400/-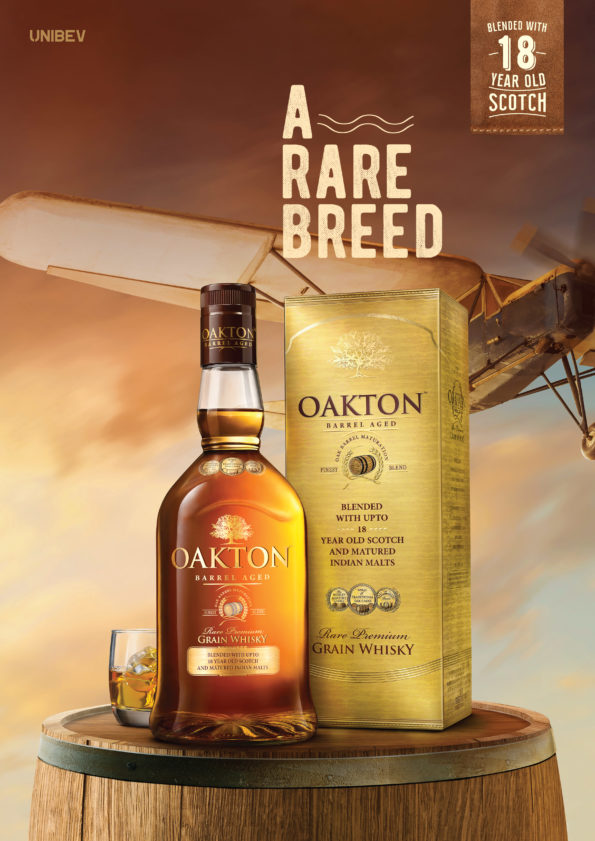 Governors Reserve
Rare & Aged 100% premium grain whisky
Blended with upto 12 years old scotch & Matured Indian Malts
Obviously my second choice after Oakton. This 100% premium grain whisky is a carefully crafted blend with upto 12 year old imported scotch and matured Indian malts. Governor's Reserve tasting notes reveal a light bodied, smooth blend with the sweetness of honey and raisin balanced by vanilla and fruity notes. This I feel is more local in taste and I certainly will not dare this again without an ample pouring of water. I would put this among the shelves with a Royal stag or challenge. Certainly better than the likes of the 8 PMs and After Dark. Shall we start Governor? Hic !
Segment: Premium
Price: ~Rs. 1070/-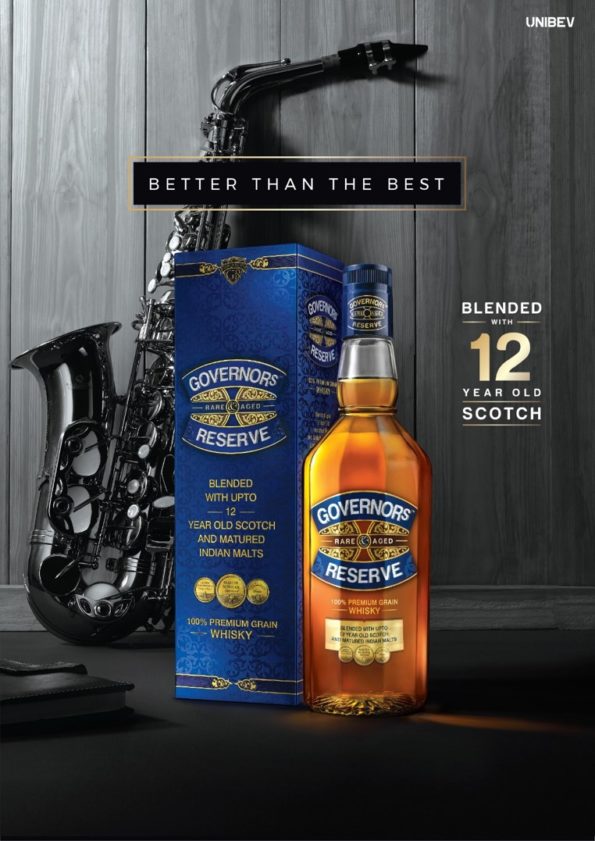 Laffaire Napoleon Premium French Blended Grape Brandy
Blended with 3 years old imported French Brandy
This brandy surprised me. With top notch notes, L'Affaire Brandy is a classic blend of the finest 3 year old brandy from the famous grape growing regions of France and Indian grape spirits. Using the traditional 'Pot Still' method, this oak matured brandy is truly meant for connoisseurs and enthusiasts of fine brandies. So the next time you decide to have your brandy, raise your glass and make a toast, to the spirit of L'Affaire.
Pairing – Goes exceptionally well with desserts due to it's generally low acid. Try flambe over icecreams and especially gulab jamuns 🙂
Segment: Premium
Price: ~Rs. 1350/-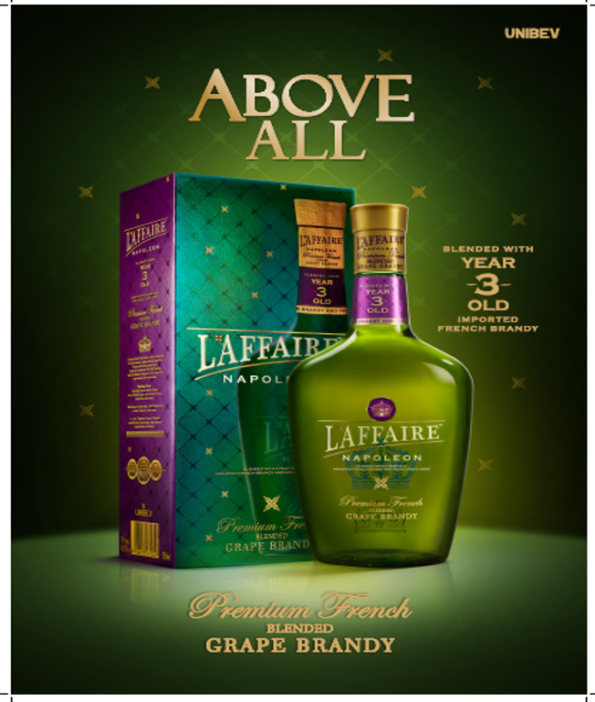 References
www.unibev.in