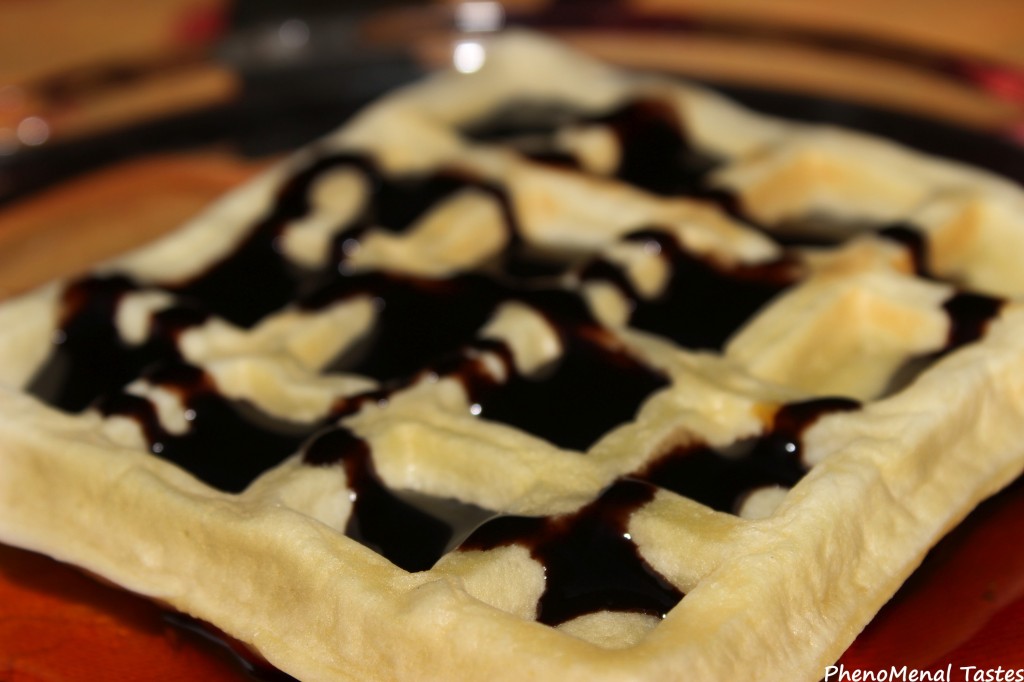 I find waffles the most interesting of European creations and is one of my favourite breakfasts that satisfies the soul. I tried waffles with my new waffle maker. The batter is quite simple to make
Ingredients
two eggs
two cups flour
1 table spoon sugar
1 tea spoon baking powder
1 3/4 cups milk
Let's Beat it
Beat the eggs and sugar till they are light and fluffy. Mix the dry stuffs together.
Add the milk to the egg mixture
Add in the dry mixture slowly till they all blend then beat the living daylights out of them.
Spray some oil (or use a brush) coat the waffle plates when its cold and then preheat them for 10 mins before putting the batter in.
Wait till it browns well (yeah u need a tan not a burn)
Enjoy with some dark chocolate sauce ( I use hersheys). You can also put some caramelized strawberries or other fruits as a topping along with maple syrup and honey or fresh fruits.  Use your imagination. I tried with some fresh mangoes and date syrup….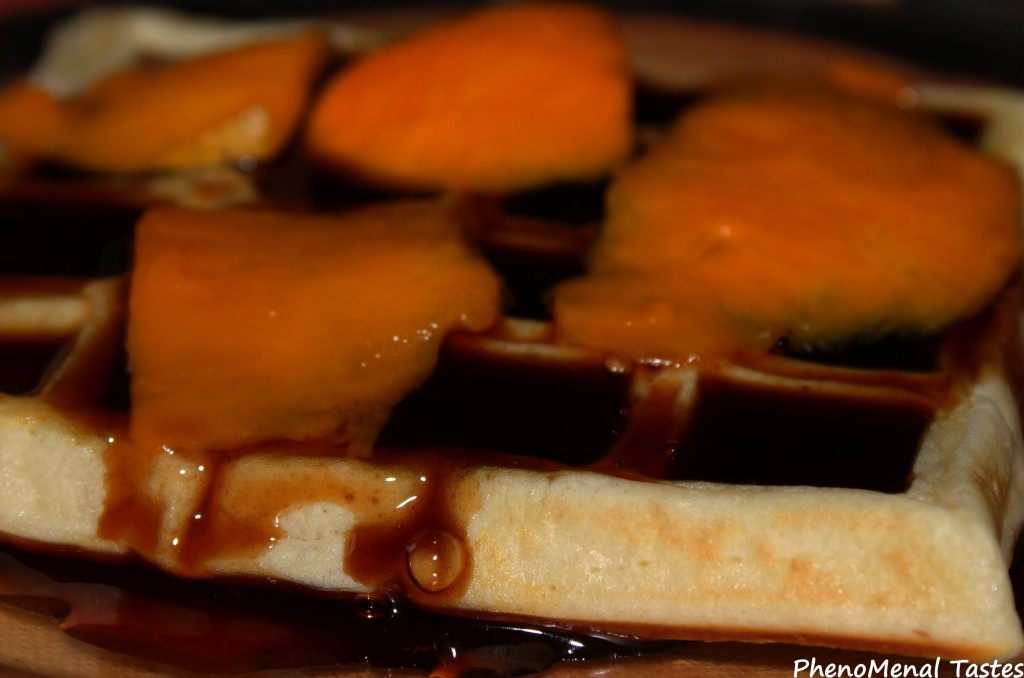 Linked to ABC Wednesday, Wordless Wednesday Memes