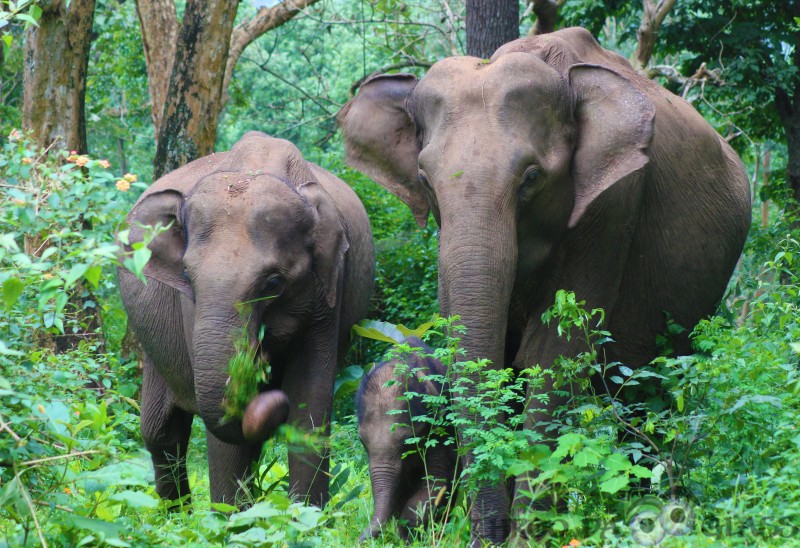 Giant guardians
Protecting with warmth and care
Enemies beware
Day 3 of The Write Tribe Festival of Words 1st – 7th September 2013.  My better half and I came across this family with a young one, on our way to Ooty through the forests of Bandipur. I had to stop the car and take this snap though it was quite dangerous to do so. We were almost within the attacking range if they chose to but they seemed more intent on their lunch. But the ever careful guardians of the young one kept us in their radar for unusual activity.
H is also for Haiku (art of ABC Wednesday – link in the meme page).For more memes  head to this page.