Phenomenal World was invited to a  Wine Tasting event by Sula Vineyards. I was part of their Kadu launch and this invite was something I could never refuse !! It was a fun evening listening to Kerry Damskey (Director of Winemaking).  Karan Vasani (Chief Winemaker Sula) and Gorakh Gaikwad who is the alchemist behind the KADU bouquet.  
What is Kadu and why should you drink it?
Kadu (meaning wild or forest in Kannada) was born since the terroir of Karnatak was different from that of Nasik where Sula have their vineyard. Hence the wines also had a different taste. To keep the brand strong they launched Kadu which is exclusively made in Karnatak and for Karnataka only. As I mentioned in my previous blog, Kadu has partnered with Sanctuary and proceeds from its sales will go into tiger conservation.  So the more you buy Kadu and more you are helping towards a social cause!! #Wineforacause
What we sipped 
The Kadu comes in 4 variants
Chenin Blanc –  Floral and fruity. To be served cold at 8-10oC
Sauvignon Blanc – A very herbicious wine which would take you to a green meadow with grasses and fresh smells
Shiraz Rose – A beautiful subtle smell and taste with an almost saffronish color due to limited contact with the skin. My clear favourite among the 4
Cabernet Shiraz – To be served at room temperature but obviously not India's. It should be 16oC. A lush taste and deceptive at 13.5 % alcohol so dont drive this after drinking.
I was part of their previous event where more than 40 different brands were displayed by their internationa partners. Read about it here. We also sipped some of  Sula's specially selected variants.
Tropicale – A blend of 70% reds and 30% whites, wherein Pinot Noir is major, followed by Syrah and some Chenin and Chardonnay adding to the complexity and richness. Best Served AT 6-8oC. Goes well with curries, tandoori and creamy cheese such as camembert and Brie. Comes in a lovely packaging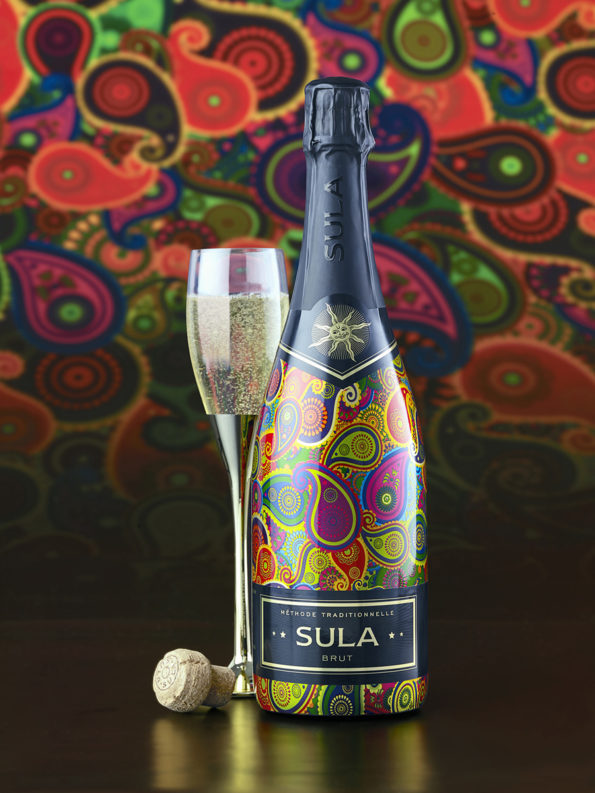 Riesling – Clearly my favourite. It is a fruity aromatic wine with hints of green apples, grapefruit, peach & honey. A brilliantly balanced wine.  Goes well with curries and montrey jack cheese. Best Served AT 6-8oC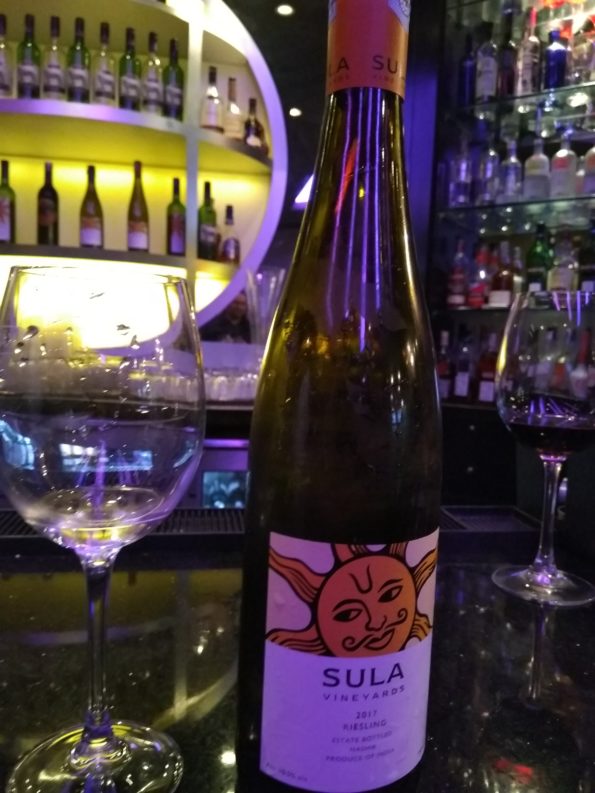 Rasa – Aged for 12 months in premium French oak barrels and then further matured in the bottle before release. The wine is beautifully opulent and lush, with supple tannins and a peppery finish. Can be had with chocolate, grills and gouda or parmesan cheese. Best Served AT 16oC and decanted half hour earlier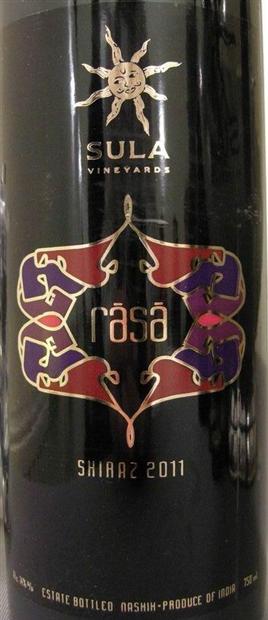 Notes from the expert
Not all wines can be aged and certainly not the Sula or Kadu whites
Wine does not really age in a bottle, so dont have high hopes of storing it in your cupboard for a few years. Drink up and dont let it go waste.
Keep it in the refrigerator if you want it to last long. Wine does not survive in Indian room temperatures.
An aged wine does not really have the aromatics or grape flavor. It has more the taste of alcohol and the older it gets the more prominent is the taste of alcohol.
Do try Sula Vineyards and let me know how you liked it
** Click on snaps for full resolution**
Here's a live video where you can hear the master (Kerry Demsey) and his apprentices speak about wine making.
Sula wine tastings with Kerry Damskey {Director, Winemaking, Sula}#phenomenalworld #earnyourstripes #wineforacause #borntobewild #kaduwines

Posted by Pravin Menon on Saturday, February 10, 2018
As a company Sula is doing a good job of staying relevant and branching out with other products as well.  Did you know their brandy Janus is India's first 100% grape brandy  and has won international awards?  Read about it
here