Bibi ka Maqbara – Mini Taj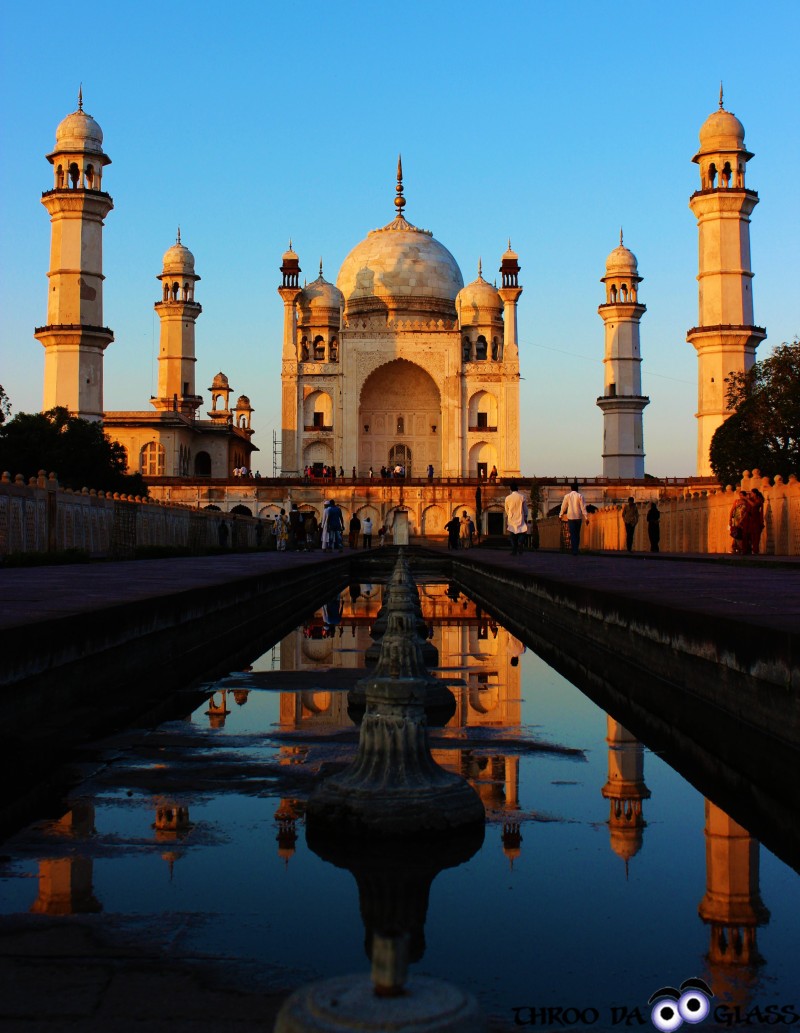 Built by Aurangazeb in honor of his first wife, Dilras Banu Begum, it was completed by his son…Called Bibi ka Maqbara, it tries to replicate the Tajmahal and was designed by Ata-ullah, son of Ustad Ahmad Lahauri, the architect of the Taj Mahal. (source-Wikipedia).
We heard of this in Shirdi when we were in midst of our vacation. We had taken a road trip to Maharashtra from Bangalore and it was particularly exciting since I love driving. The Bibi ka Maqbara is located in Aurangabad. I have always felt these vacations better compared to travel abroad. There are so many things we are not aware of within India and which are a joy to experience. The Mini TajMahal was a totally new experience and a site to behold.
For more memes click here