A bunch of us went to check out the burgers at Biggies Burgers and it was a scene right out of Archie's Pop Tates.  A good number of varieties to choose from. They also have hotdogs, panini and different types of drinks from Milkshakes to cold coffee and sodas.
Their ambience is quirky and targets the youngsters with whacky quotes based on food and sometimes innuendos to tickle your grey matter
Here's what stood out for me
Grilled Lamb Burger – Their USP as they claim are grilled burgers and the lamb burgers did not disappoint at all. The afghan lamb burger was a burst of flavors and quite filling
Cold Coffee – It came in this Keventers look alike bottle but that's where the similarity ends. Phenomenal with the right sweetness and the flavors of the coffee coming through nicely. So much better !!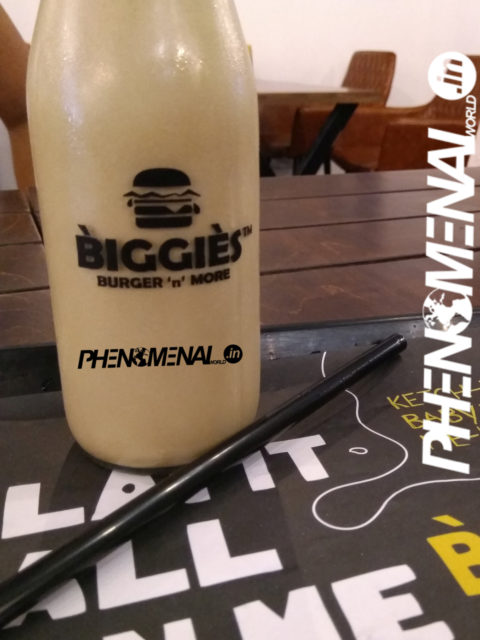 Ginger Ale – Very refreshing with a good quantity of ginger coming through the straw. Exactly what the doctor would suggest on a hot day. No it wasn't that sweet either so an icing on the cake (not the sweet kind thankfully)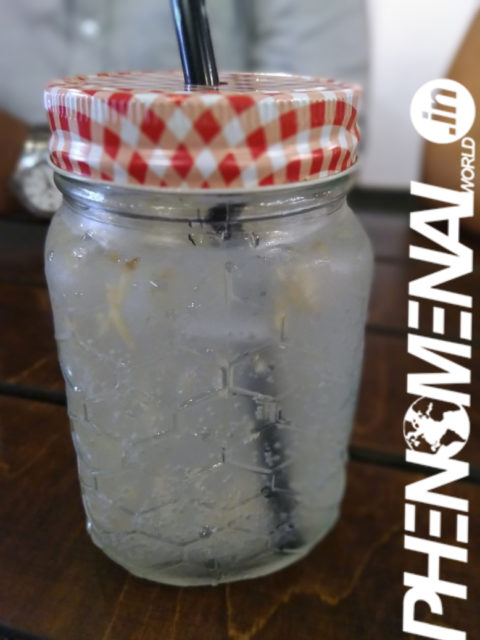 Cheesy Beast Burger – The thing about this was the cheese that oozed out from the chicken patty. This tended to be on the American palate and was rich but not much spices or flavors.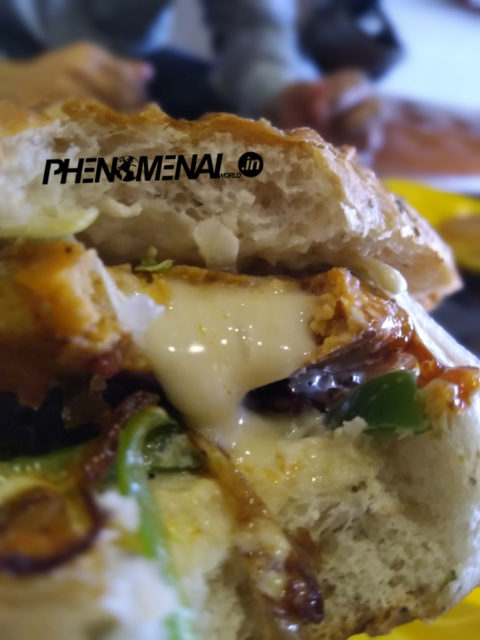 All of their bread and buns were baked in-house and was brilliant in its texture and flavor.
Chicken pops with Jalapeno –  I liked this one. Cheesy as you pleasy with the jalapenos cutting through and providing the kick from all the cheese and mayo that stuns the taste buds senseless.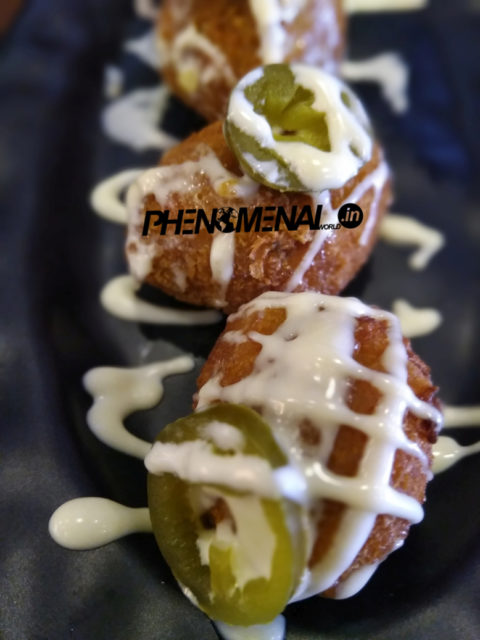 I was already stuffed by the time I had all this. I would go visit again for checking out the rest of the menu. Here's our spread 🙂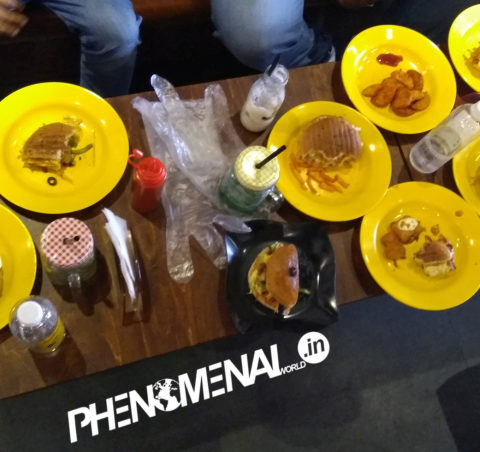 My Rating
| | |
| --- | --- |
| Food | |
| Ambience | |
| Service | |
| Value For Money | |
Centralized Kitchen
They have a centralized kitchen in each city they are in to ensure the same quality is adhered in all of their branches.
Whats Next?
They are planning to also introduce beers in their outlets. No time planned but if it comes, nothing better than beer and burger unless of course it is beer and pizza ! 🙂
About Biggies Burgers
A 7 year old branch that started off in 2011 with their first outlet in Electronic city
Biggies Burgers
now have branched out with 15 outlets in Karnataka and into Tamil Nadu, Chattisgarh and Orisa. They started with kiosks and are now growing into dine-in spaces.
Find them on Zomato
Linked to AC Wednesday(P) with Pigging out