Phenomenal World was part of the Campo Viejo wine launch in the Uru. This was for select media and bloggers only. Primarily from the Rioja region,  they started their origin with table wines. What started as an appreciation from friends and family soon became an idea to pass on to the world. I have already been part of the Sula wine launches and wine is slowly starting to gain interest in the Indian market. Another important thing is that Indians have started developing their palates to appreciate the nuances and notes of wines, albeit at a snail's pace but developing all the same. With the launch of Tempranillo Red and the Tempranillo Blanca (white), Campo Viejo puts a baby step into the Indian market
What happened during the Campo Viejo wine launch?
Anne, a brand representative of the Campo Viejo wine give the history and insight into the company premise and their vision. Ankita Choudhary who organized the event and also donned the hat of the MC had a good thing going for the evening.  Anne also spoke about the grapes used for making the white and the red. Tempranillo (pronounced Tem – pra- ni- yo)  grapes is used for the red and the blend of Viura & Tempranillo Blanca (means white grapes of the tempranillo variety) is used for the white (duh !)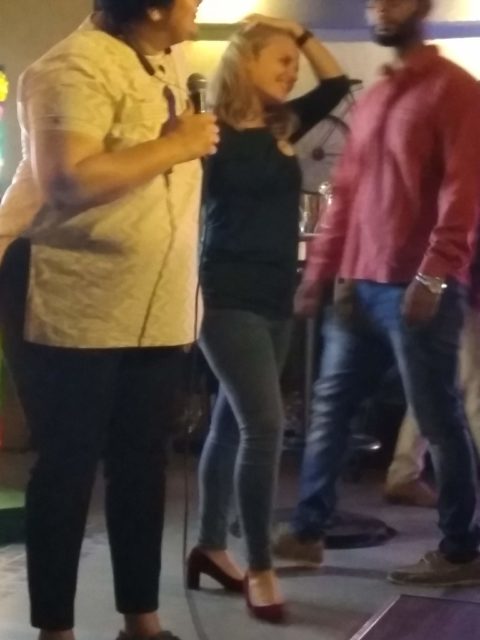 Both these wines are yound and aged for about 4 months giving it a fresh light bodied texture and light on the senses.   The red is not the usual heavy tasting wine but has notes of ripe fruits, vanilla, spices and the woody flavors from the oak barrels. The white is extremely refreshing and will go with creamy rich food and seafood.
We were divided into teams and played a rapid fire quiz round that basically covered Spain.  There was also a game where one team member was blind folded and made to create a shaslik of pineapple, cheese and cherry from randomly arranged bowl of the ingredients within a  stipulated time, The winning team was one which made the most number of skewers. My team won of course !!
The highlight of the evening which completed the spanish experiences was the flamenco dance by Archana. A brilliant performance along with her partner on guitar. It ended with a flamenco version of Nothing Else Matters by Metallica  that gave me goose bumps. Absolutely stunning, both the dance and the conversion of the song to a flamenco version.
My Preference
I personally loved the white as it was a young fun drink and did all the right things on my palate. But the pour of a red wine looks great doesn't it?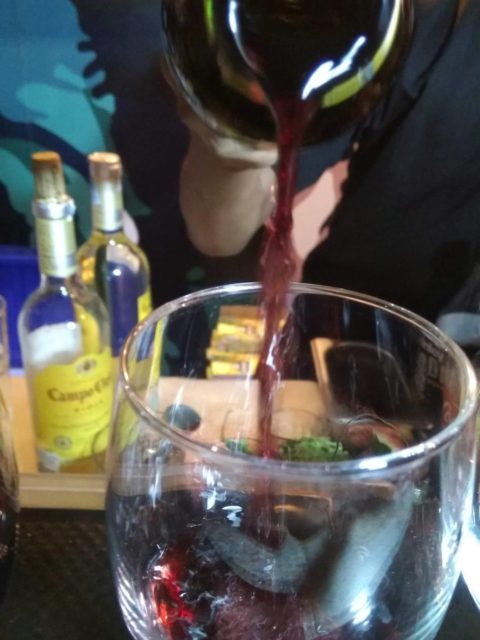 Some Selfies