We thought of making our third AAF meetup a special one and so our group All About Food and Rotary Eclub of Chennai got together for a foodie session with kids. The Rotary eClub of Chennai are now involved in project 111 which is 111 days of continuous service to the community and enriching lives of the people.
This link also shows the relief effort of the club
My parents Rtn. C N Venugopal and Rtn.Anuprabha Venugopal are already part of the Rotary Club (Rotary Club of Port City Chennai) and have been doing voluntary work for quite some time. They were part of the event too and had a good interaction with the kids. In fact we all had a major fun time with the kids
The food was ordered from Magic Packs which is a food delivery company serving some amazing delish food and very reasonable prices.The food which consisted of 2 rotis, pullao, paneer curry, potato and okra fry and a gulab jamun was way to good and in terms of quality and quantity and is definitely worth ordering if you are around Singasandra or closeby..The packaging is beautiful. They are priced at Rs.130
St. Gaspars School is run by Ms. Bridget Tauro who is a retired teacher. They have been given land and planning to shift there once a bigger building is constructed which would help them admit more children. Any help/fund in the constructions will be welcome.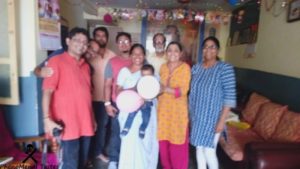 They also have shown some impressive results in the examination.
It was an absolute pleasure interacting with the kids and a revelation how knowledgeable and how fast the young generation pick up things. From speaking multiple languages to knowing about mobiles, they were bright and full of life
Watch the carouse on top for more visuals
Peter(below on the extreme left) is an excellent artist and would one day like to be a "plane" engineer. Rishi is the youngest kid in the group and full of mischief and fun. They are also good with kids and my kid had a blast with them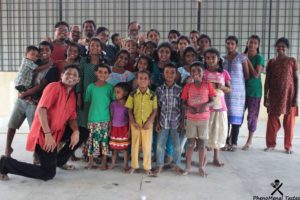 A short video of one of the kid