Byg Brewsky…. Back where I belong !! I have lost the times I have gone here but I always go back. Read about my experience before here
This time I go to taste the Oktoberfest menu that is on till 28 Oct. Some brilliant fun doing the beer puppetry
Both the marzen along with the Oktoberfest beer are incredible… I stuck to the Marzen all through of course and ended with the deceptive trippel which at 7.9% can creep up and leave you dazed.Please make the marzen a regular part of the offering, it's that good. The Rauchbier of course is always on the menu and is a hot selling thing.
| | |
| --- | --- |
| | |
What I wolfed at Byg?
Pretzels – Oktoberfest cannot be without pretzels of course but the best part is this was customized with jalapenos to go with the beer. It reminded me of the lovely masala bun that is available at the local bakery. Along with the citrawit infused mustard sauce this is a must try.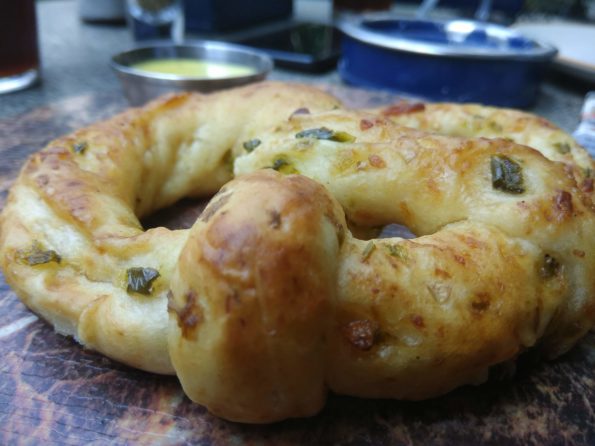 Bratkartoffeln – Fried potatoes. Absolutely brilliant with the marzen. The structure held till almost the end and with a nice spicy taste this was my favourite dish… I requested the version with bacon of course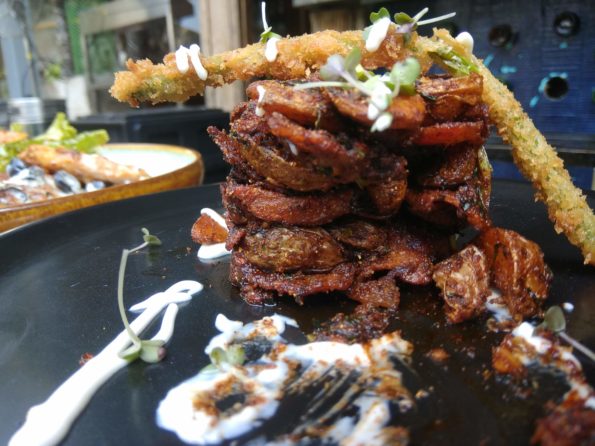 Schweinesschnitzel – As German as it can get… Pan fried chicken with a nice earthy sauce. Since I am not too much into fowls, just had a few bites.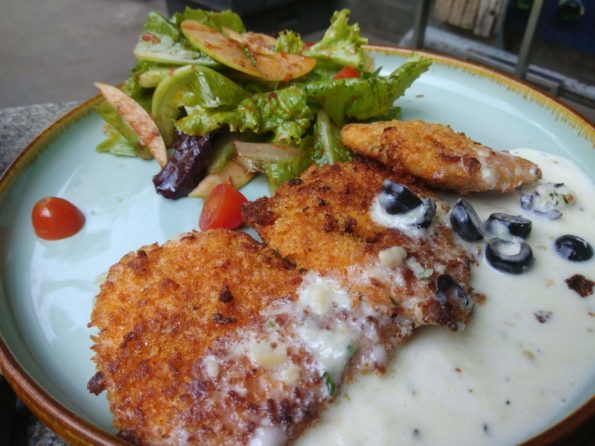 Curried Weisswurst – Grilled pork sausages with curry sauce, grilled onions and veggies…. Loved the creamy sauce and perfectly done sausages…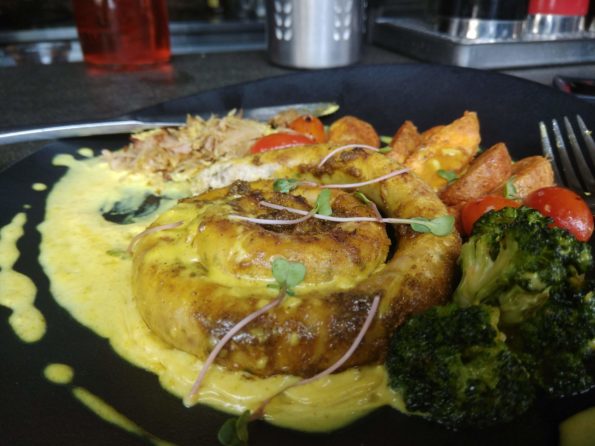 Gebratene Ente – Roasted duck done so exquisitely that it was fall off the bone. With a balanced jus I liked this, though I confess I had it with the naga chilli sauce to up the spice to extreme levels.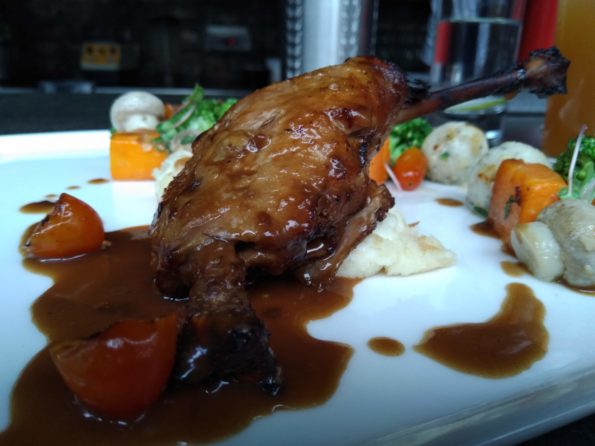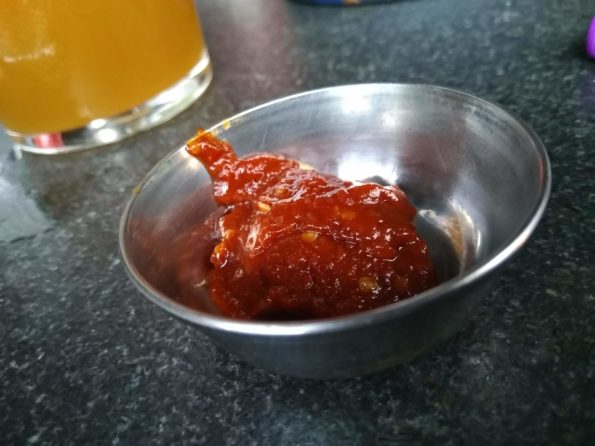 German Schokoladenkuchen – A perfect ending of chocolate and pecan frosting layer cake. The cake was moist and the chocolate just oozed out. Every bite was pure sin.
The staff are literally like family so it was excellent service as usual… Thanks Jagadish HS Arun Prasanna Ritesh Singh. Raghu Rao You have an amazing team.
This is on till 28 Oct so get your German fix.